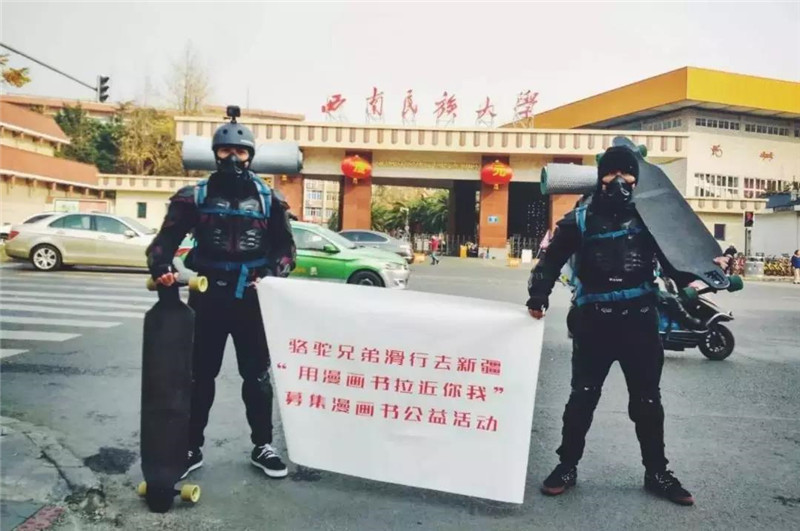 Taking a picture at the main gate of SMU before "Camel Brothers" starting off
With graduation approaching, a student of Southwest Minzu University (SMU), Dos, from Xinjiang did a big thing. At the beginning of this year, Dos, together with his partner, Hayrat, started their skateboarding journey with their packages. They took 53 days and travelled 2,200 kilometers from Sichuan to Xinjiang with climbing snow mountains, resisting heavy winds, crossing depopulated zones, and tramping over hill and dale along the way.
The original intention of Dos and Hayrat's sliding journey was to express their love to their hometown, letting more people know and fall in love with Xinjiang. They also raised books for children in Xinjiang farming and pastoral areas, in collaboration with SMU public-service team "Light Year". For such a journey, they made a hit on the Internet. Many netzines called them "camel brothers", which was firstly from the SMU official platform.
When interviewed by a reporter of NEWSSC, Dos said, "we make more mainland fellows understand better about Xinjiang and make them know Xinjiang people are warm and friendly through what we did. At the same time, people in our hometown have realized we can work together to publicize our hometown to others."
Sliding from Sichuan to Xinjiang to publicize their hometown
Dos, a Kazak in Xinjiang, is a soon-to-be-graduate of Department of Business Administration, School of Management, SMU. Hayrat, also a Kazak in Xinjiang, joined the army for two years during his college life. He and his several friends created "Camel Guide", a team offering service specially for those who want to visit Xinjiang.
"We are students from Xinjiang, and we love our hometown. Xinjiang is endeavoring to develop tourism to advance its economy. That's why we choose to start our business in the tourism industry." Dos said, although many people can sing the folk song the Wonderful Xinjiang, he found in his entrepreneurship they knew little about Xinjiang and thought it was too far to visit. He added, "It's not the distance but the lack of communication and understanding. So we want to express our hospitality in this way and prove Xinjiang is not so far. Xinjiang welcomes everyone. And we hope everyone can know Xinjiang, like Xinjiang and then visit Xinjiang."
At the end of last year, Dos and Hayrat hit it off and decided to slide to Xinjiang, thus leading to "Camel Brothers". It is a long journey from Sichuan to Xinjiang. And there exist a lot of unpredicted dangers. So they had a warm-up lasting more than one month before they set out, running 10 km and sliding 15 km every day. They never wanted to give up and just exercised more and picked up some skills of surviving in the wild.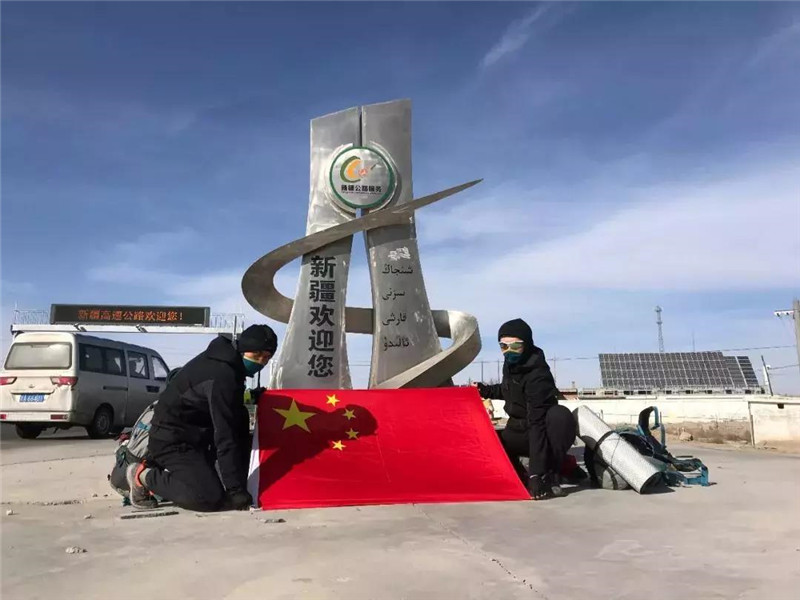 Camel Brothers arriving in Xinjiang
Finally arriving after going through the cold winter in 52 days
"The biggest challenge on the way is the cold weather," Dos said, it was the coldest period in winter when they set out. Skateboarding from Chengdu the Land of Abundance toward the northwestern China, the coldness remained as the biggest challenge without doubt. Fully ready as they were, Camel Brothers met the trouble in the first day with the frayed tent. Exhausted brothers even had the idea of giving up. Fortunately, they received such a lot of help along the way as from a stranger girl lending them sewing kit, a kind restaurant boss letting them charge phones and recommending them camping place. Eventually, they continued to move on with such encouragements.
Farther north they went, chillier they felt. Though in the coldest moment of the year, Camel Brothers mostly had to set up a camp in the wildness. It was not warm in the tent and even colder than the outside. The two bitter things they did every day were taking off the sweaty sportswear and got off pajamas on in the evening after setting up the tent and taking off pajamas and got still wet sportswear on the next morning, said Dos. In addition, they also had many unexpected experiences. One evening, an air leakage happened to Dos' air cushion. Without the protection of the cushion, he seemed to just lay down on the ground. Hayrat passed his cloak to Dos without any hesitation.
"The whole journey was full of the moving and t surprises while the rest can't be exactly described just with the word 'dangerous'," said Dos. Unlike what they thought before starting off, they could think of many things on the skateboard while they found they even needed to watch out stones and little pits on the road and kept balance on the plate. But they also met many nice people and things. When having a meal in the restaurant, the boss offered them beef for free; some traffic police on duty treated them with hot water and got them warm on their car; children would call them "superman" when seeing them from far; some passers-by rolled down the window and said "Fighting" to them. Such kind people became what helped them persist in, and new discoveries along the road stayed as the biggest motivative that kept them to move forward. "We genuinely feel the difference of the environment, climate, sightseeing and even dialects, customs in various places. It's totally different that you directly flight to some certain city," said Dos. This journey made him gradually how wonderful our country is for not only landscapes but the Chinese people. As a saying put it, "Man's nature at birth is good." The world is much better than we imagined.
On February 22nd, Camel Brothers finally arrived at Xingxing Gorge, the east Xinjiang. As soon as they got home, they shouted "I love you, Xinjiang."
Moving forward to make Xinjiang known and beloved
During their journey, Camel Brothers worked with SMU public-service team "the Light Year" to raise books for children in the farming and pastoral areas in Xinjiang. Currently, the first batch of books they raised have been sent to Xinjiang. Dos himself grew up in the farming and pastoral area, he hopes more children like him can shape values through positive books, find their dreams and go for them. The journey was over and Camel Brothers have returned to Chengdu. But the "Camel Guide" just begins. "We hope we can do something for our hometown" Dos said, "we dedicate to offer help for those self-guided visitors and we will organize some cultural events to define public service and tourism." "This not only increases the income of low-income people by promoting tourism and selling their products but provides a wonderful tour to Xinjiang for visitors." He added.
The "Camel Guide", established in 2016, has 5 members now and all of them are students of SMU. "We have taken 105 visitors to Xinjiang. And we want to serve more people with special activities about Xinjiang tour," said Dos.
Camel Brothers on the way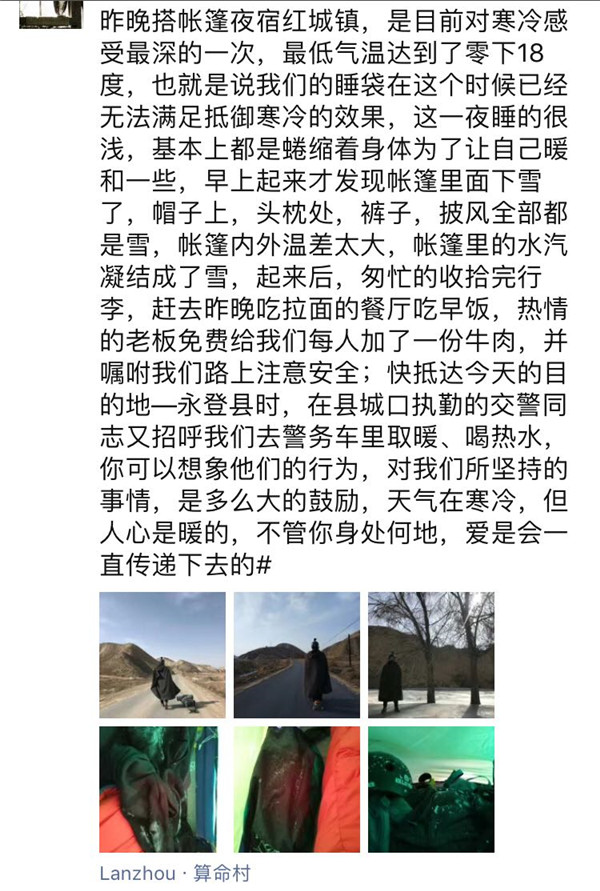 Camel Brothers----Dos sharing his feeling and gains from the journey on WeChat Moments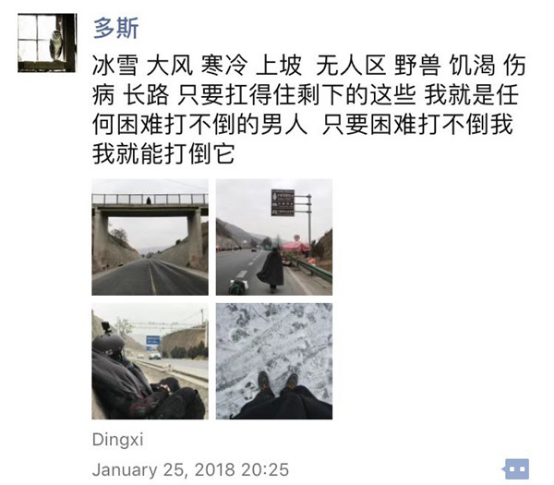 Camel Brothers----Dos sharing his sliding journey on WeChat Moments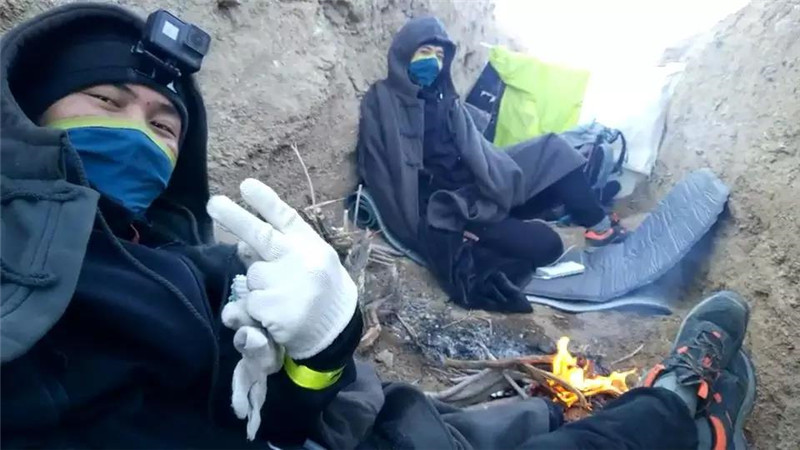 Camel Brothers supporting each other and moving forward together during the whole journey
Original Article From: http://english.swun.edu.cn/News.htm
Learn More and Apply: Southwest University for Nationalities