At 6:30pm on April 15th, a Ballet show was held in the Art Center of SUFE. This was a part of 'Elegant Art into Campus', which was organized by the Ministry of Education, the Ministry of Culture and Tourism, and the Ministry of Finance. On the night, Liaoning Ballet Dance Troupe brought a marvelous ballet dance performance for SUFE faculty and students.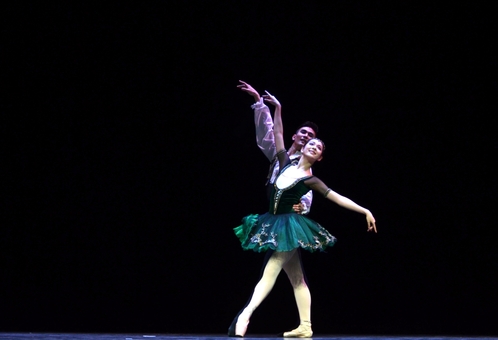 The troupe, which was established in 1980, is one of the most famous ballet dance troupes in China. It is devoted to creating ballet masterpieces with Chinese characters, while also introducing and performing classical ballet works all over the world. It has accomplished fabulous achievements in building the Chinese Ballet art genre. This show gained much attention from SUFE faculty and students when released.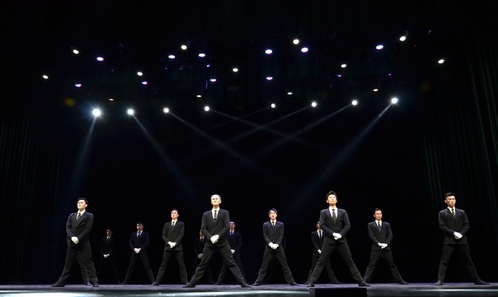 At the beginning of the show, the troupe performed a contemporary ballet, Cliff, expressing tense emotion on the cliff. Then, Li Siyi and Chang Sino, two gold-medal-winners of the Varna International Ballet Competition, demonstrated the world-known dance drama, La Esmeralda, which brought the audience to Paris under the pen of Victor Hugo. After that, actors of the troupe brought Men, a modern group dance that uncovered "virility".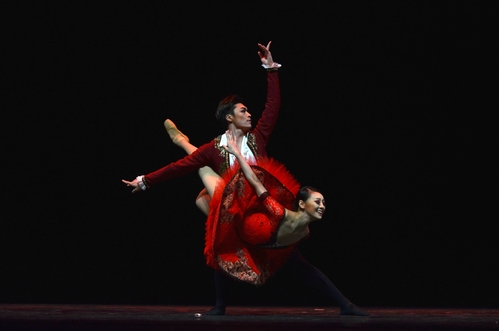 As the familiar music played, classical Swan Lake was perfectly shown on the stage; modern dance Beyond the Smog (A winner of Best Choreography of the Varna and Shanghai International Ballet Competition) told the audience a story about time and love; classical dance Don Quixote impressed the audience with exquisite dancing skills and perfect expression.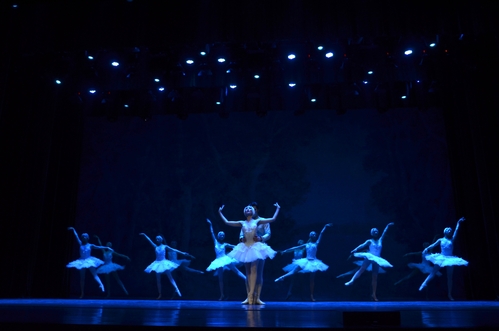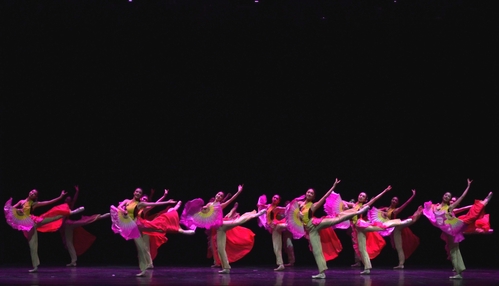 Jasmine, which was the most representative work of the troupe, conquered the audience with Chinese elements and the oriental beauty. The Figurine, a contemporary masterpiece, showed the sparkle of old and modern, the oriental and western culture. Then, the epic dance drama Spartacus, a performance full of vigor and tension, brought the show to a climax.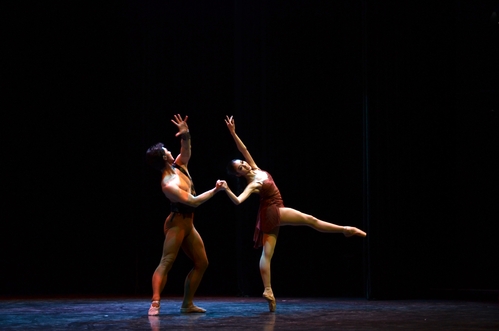 The show ended with Ballet Charm, a performance created by the troupe. All of the attendees applauded for a long time. Students said that their ability to appreciate elegant art was improved and that they had the chance to closely feel the charm of art and to immerse in the world of romantic ballet.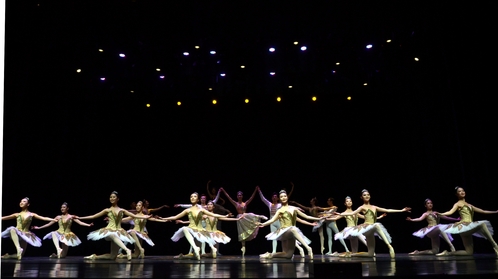 As an important carrier of school aesthetic education, 'Elegant Art into Campus' can effectively improve students' aesthetic and humanistic qualities with various forms, elegant styles and rich connotations. SUFE will continue to introduce elegant art into campus, enrich campus culture, and provide a platform for teachers and students to enhance their artistic qualities and experience artistic charm.