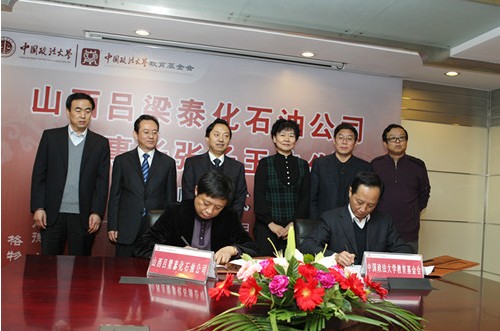 On November 17, 2011, CUPL convened a special event in the International Exchange Center to recognize
Lvliang Taihua Oil Company's 5.5 M gift to the university. Administrative Affairs Council (CAAC) Shi Yajun
and Lvliang Taihua Petroleum Company (Shanxi) Board Chairman Zhang Ziyu signed and exchanged the
donation agreements. Shi Yajun awarded to Li Chengyu the Medal of Outstanding Contribution to the
Development of Education and a membership certificate to the CUPL Board of Directors.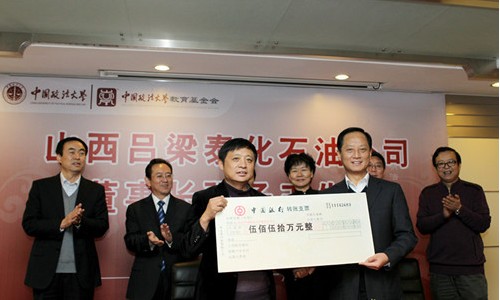 Original Article From: http://en.cupl.edu.cn/News_Events/News.htm
Learn More and Apply: China University of Political Science and Law