Born in Ghana and growing up in China, Comfort Sika McCarthy, a junior majoring in finance at SUFE, revealed that China has long been a second home to her.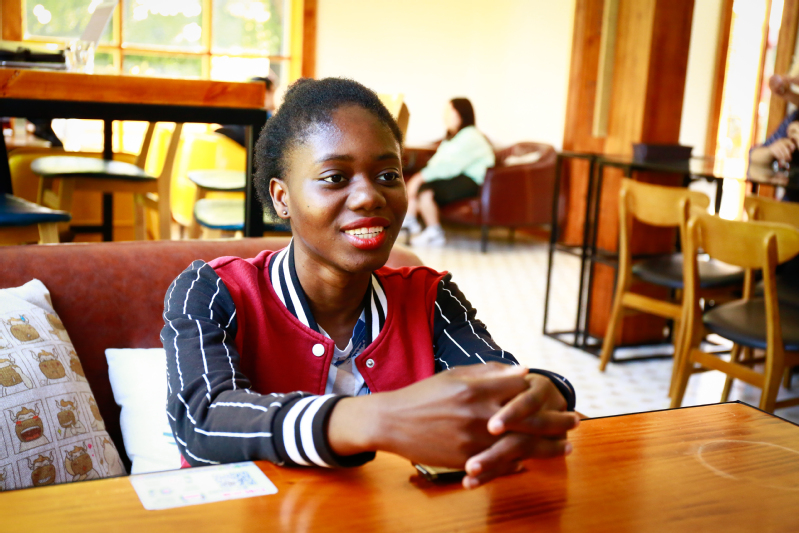 Comfort's story with China started with her uncle, who finished his tertiary education in China and later advised Comfort's parents to come as well with so many potential opportunities here. After working in Guangdong for a year, her parents got deeply attached to this country and thus fetched Comfort, together with her two brothers, from Ghana to China. At that time, Comfort was still in kindergarten but felt enthused and excited about the new life awaiting her.
In the following years, she started to learn Chinese, eat Chinese cuisine, watch Chinese television, make friends with Chinese peers and live as Chinese people live. According to Comfort, three years in public middle school and two years in high school has been the most challenging but significant period during these two decades in China. Though absorbed in endless homework and exams, she got to study in a totally Chinese environment for the first time, and learned how to adjust herself to the heavy pressure coming from both life and studies. Also she learned how to speak Cantonese in order to fit in with her schoolmates.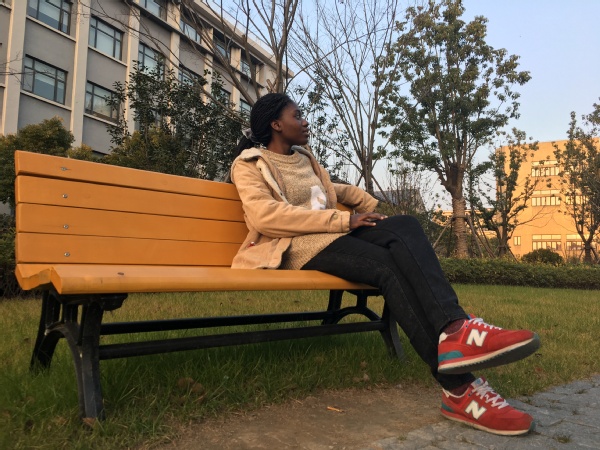 When it was time for college, Comfort chose SUFE out of her great interest in finance. And luckily, SUFE has turned out to be a perfect place for her in terms of both knowledge learning and a chance to display her talents. In class, teachers are all very patient and make sure everyone has understood the contents before moving on. With some extremely difficult courses, students can even tend to extra tutorials for a better mastery. Comfort said, "I have taken a lot of professional courses as well as some interesting optional courses such as Chinese history". After class, there are all kinds of activities organized by different schools or student organizations. Now, Comfort is the vice president of the International Student Union and has participated in many activities. She was once the host of the closing ceremony of the International Culture Festival, impressing all the people present with her fluent Mandarin and acute verbal reactions. She also took part in a competition of Chinese Bridge and yielded fairly good results. But for her, the biggest benefit from these activities is that she can meet more people and gain genuine friendships. She also notes, the kindness she receives from staff in the dormitory, and the library will always be cherished memories. Comfort describes her University experience, "I have never regretted entering SUFE, for it is full of love and joy".
Asked about her impression of China, Comfort mentioned that Chinese people were very friendly and helpful. Throughout the years, she has received help numerous times, both from strangers who gave directions when she got lost or from teachers who encouraged her when she faced challenges. In addition, Chinese literature has also been a great attraction. The more she learned about it, the more profound she found it was. "It seems so amazing that a short ancient poem can contain so many complicated sentiments and even life philosophy."
When it comes to hobbies, Comfort humorously called herself a "house girl", for she is extremely fond of both novels and TV dramas. Either a Chinese fantasy novel or a popular Chinese drama like A Love So Beautiful can fill her leisure time with fun and contentment. Besides, Comfort loves listening to Chinese songs, especially those of Lin Junjie, who has been her favorite singer for more than a decade.
Based on her own experience, Comfort also gave some advice to some new international students. She suggested that the newcomers spend more time with local students, which can not only help them improve their Chinese but also facilitate their integration into the new environment. Meanwhile, she attached great importance to keeping updated about the latest news in China through various social media platforms, Weibo, for example. In terms of studies, she thinks it will be of great benefit if they can get acquainted with senior students and seek help from them when coming across difficulties. What's more, she cautioned they should strike a balance between study and entertainment, especially in the first year when it is more likely they can obtain high grades.
Looking ahead, Comfort has decided to pursue a post-graduate degree, either in China or some other country. But wherever she may go, the fact that China has become her second home will remain unchanged.