Representatives from more than 40 universities in China gathered at Xi'an Jiaotong-Liverpool University to establish the Sustainable Development Alliance for University Faculty Development Centres and attend its first working conference.
XJTLU initiated the founding of the alliance, and has been elected the governing institution. Dr Xiaojun Zhang, deputy director of the Institute of Leadership and Education Advanced Development (ILEAD) at XJTLU serves as the secretary.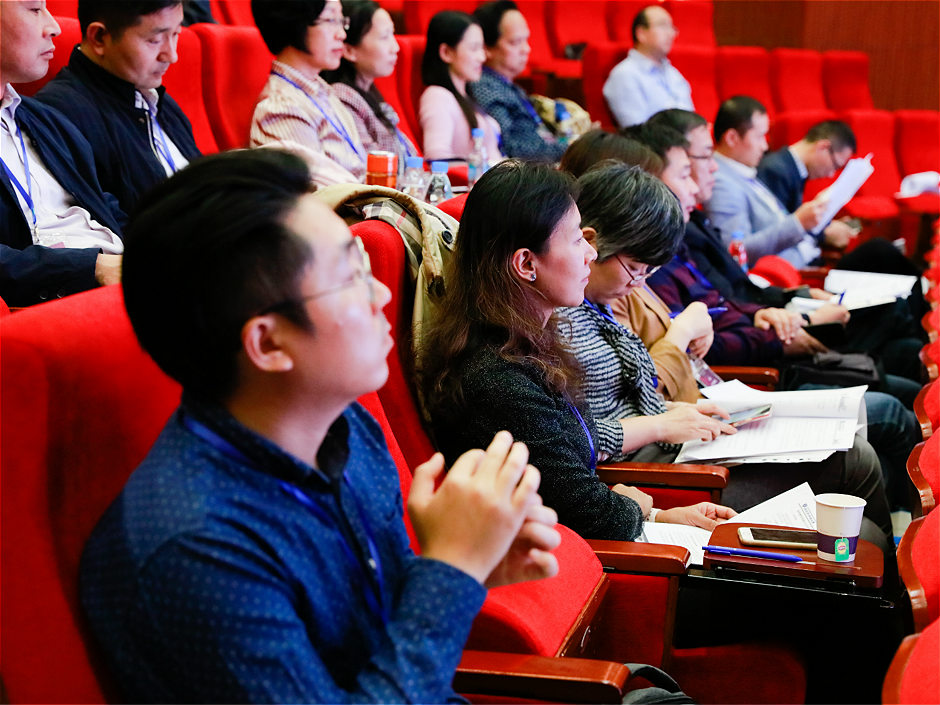 The alliance aims to address the issues university development centres face around the country with the goal of creating sustainable development of all centres through joint collaboration.
"The establishment of the alliance marks XJTLU's first step towards influencing China's higher education at the institutional level," Dr Zhang said.
"XJTLU will perform a key role in the alliance, supporting and serving members from universities around the country to work together to reach a common goal."
Dr Zhang says by learning from experience and from systems that advance teaching and teachers' development, and drawing on lessons from its own experience of integrating international resources, XJTLU has developed a comprehensive system that successfully supports teachers and teaching.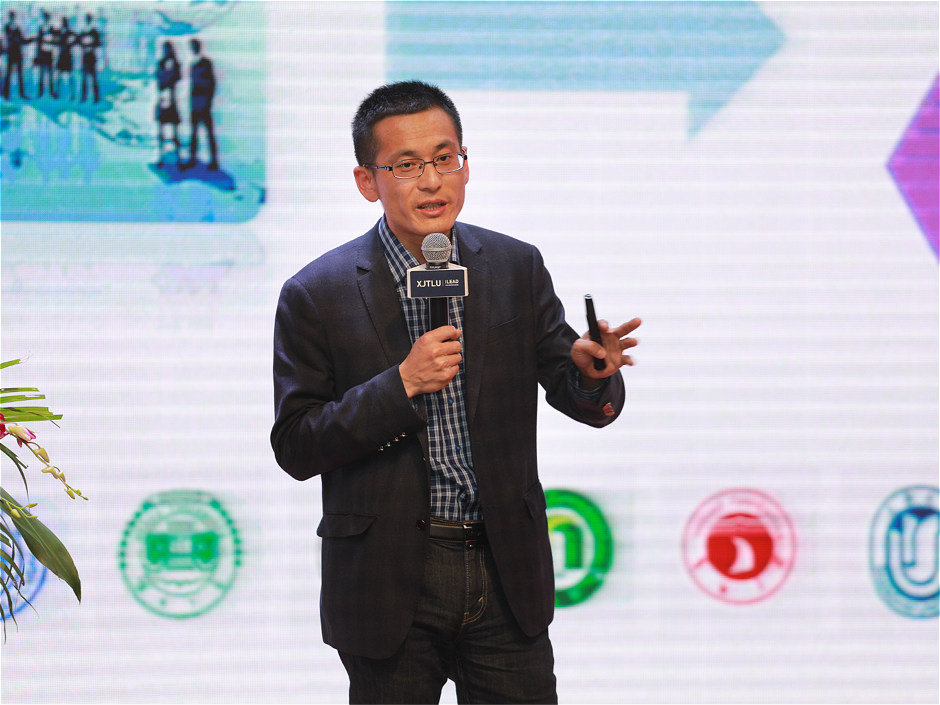 "XJTLU is at the frontier as one of the top universities in China in this space. The most significant difference is that we include support for learning and teaching in our University strategy," Dr Zhang said.
"Secondly, XJTLU possesses a complete and international teaching supporting system. In terms of professional skills, we offer the Certificate in Professional Studies, developed for newly enrolled teachers. This has has been acknowledged by Advanced Higher Education (AHE), and a higher-level programme for a masters programme is undergoing the application process now."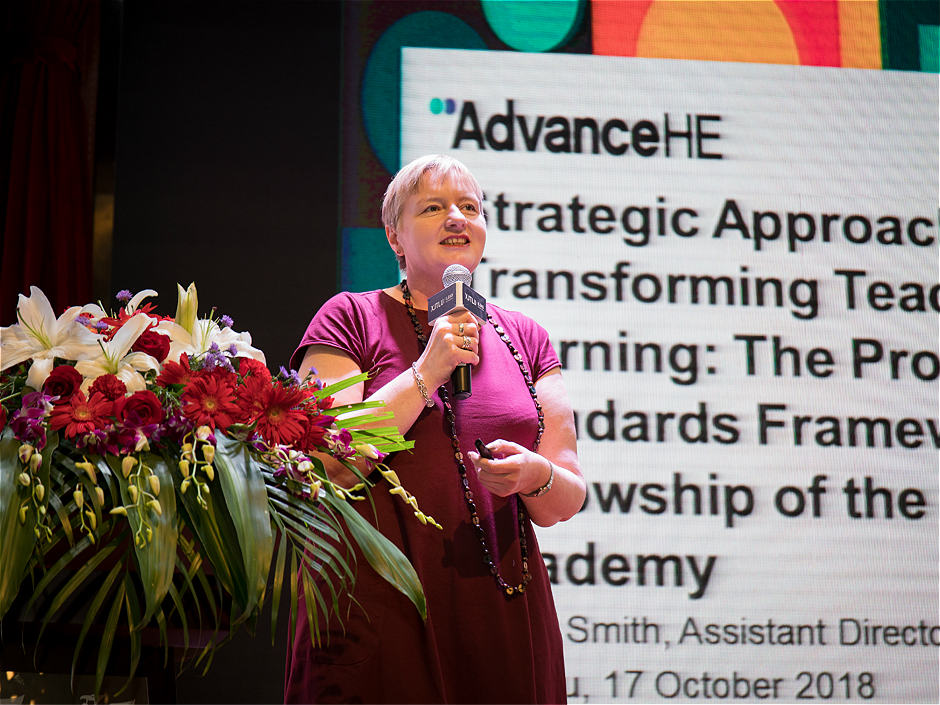 (The picture: Becky Smith, director of International Operations and Development, AHE, introduces the successful practices of AHE that focus on promoting quality higher education.)
In cooperation with AHE, XJTLU has also developed the 'AHE Senior Fellowship' programme to enhance the leadership of teachers.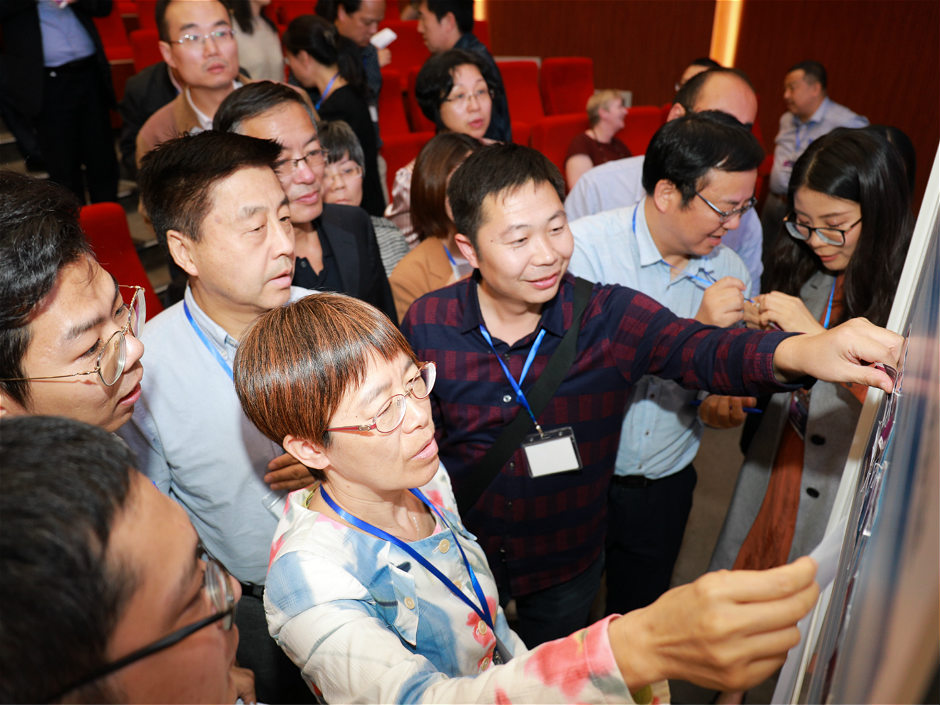 For several years, ILEAD has shared its advanced, international experience with members of the alliance through training programmes that are open to university teachers across China, such as Research-Oriented Seminar on Teaching, Seminar on University Teaching Management and Educational Leadership Excellence Plan.
"Through the establishment of the new alliance, we can now help every member to explore and form a path that is suitable for sustainable development. By helping other University Faculty Development Centres enhance their support for teachers, we benefit from a more experienced and innovative group of university teachers," Dr Zhang said.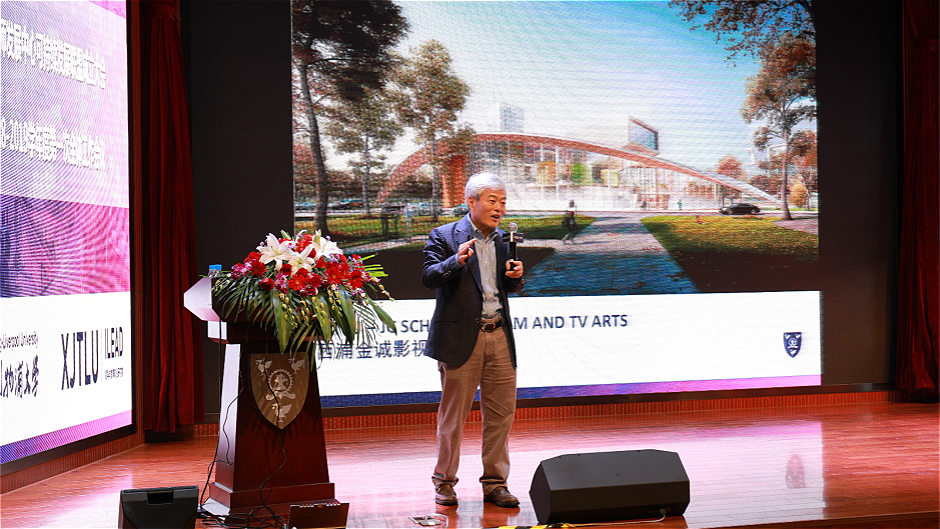 Professor Youmin Xi, executive president of XJTLU, invited every member of the alliance at the founding conference to "make contributions to the higher education in China and the world".
"I hope that the alliance can make contributions to the development of China's higher education and establish a voice for China in global higher education," he said.
Original Article From: https://www.xjtlu.edu.cn/en/news/latest
Learn More and Apply: Xi an Jiaotong-Liverpool University