NCEPU's Confucius Institute at Western Kentucky University (WKU) held a dedication and ribbon- cutting ceremony for the newly- built Model Confucius Institute Building on May 5, hosted by Gary Ransdell, WKU President. President Yang Yongping also attended the opening ceremony. Xu Lin, counsellor of the State Council, Xie Kechang, academician of Chinese Academy of Engineering, public figures in Bowling Green, over 50 deans and teachers of Confucius Institutes in USA were invited to this ceremony as well. China Daily, People's Daily Online, Dailynews and other news media have made in- depth reports.
Confucius Institute at WKU was established in April, 2010, which is committed to promoting Chinese language and culture to the world. In 2015, standing out from other Confucius Institutes, it was selected as the model one. The newly- built Chinese Language Learning Center, which is also called Diligence Building, covers an area of 1000 square kilometers, the first building which has been constructed for Confucius Institutes in the North America. In 2013, Chinese Culture Experience Center was put into use. Altogether, Confucius Institute at WKU has covered an area of 1700 square kilometers. This strategic pattern focusing on an institute and two centers will give a boost to the training in Chinese language teaching and spread of Chinese culture as well.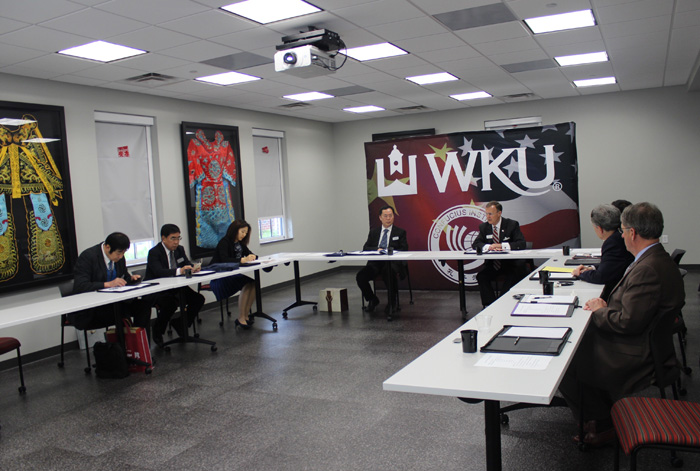 Over 50 deans of Confucius Institutes and local residents visited Chinese Language Learning Center at 9 in the morning, guided by docents who introduced the layout of the building with Chinese elements. Pan Weiping, dean of Confucius Institute at WKU reviewed the development of this Institute, his experience and plan for future development. The ceremony began with a lion dance (a traditional Chinese performance by person disguised themselves as lions) at 2 in the afternoon. The lion parade maneuvered from the old building to the new one, implying the seven- year- history of Confucius Institute at WKU. Xu Lin, counsellor of State Council, Gary Randell, WKU President, Yang Yongping, NCEPU President and Pan Weiping, Dean of Confucius Institute at WKU gave speeches respectively, looking into the bright future development of Chinese language and culture promotion in USA.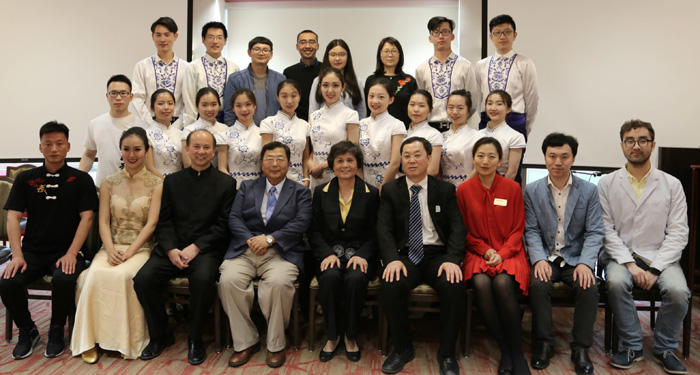 During his visit to USA, President Yang Yongping attended the retirement ceremony for the president of KWU. Dean Pan Weiping made a detailed report on the development of this Confucius institute. Presidents of NCEPU and WKU had a further discussion on the future development of this institute. President Yang was proud of Confucius Institute at WKU and those who contributed to making it the most outstanding one among others within 7 years. On behalf of NCEPU, he extended his gratitude and respect to President Ransdell, Liu Jizhen, Xie Kechang, Pan Weiping, as well as staff and 149 teachers working in this institute. He said that NCEPU attaches great importance to this Confucius Institute and hoped that it could keep innovating and play a leading role in the development of Confucius Institutes.
Original Article From: http://english.ncepu.edu.cn/hddt/index.html
Learn More and Apply: North China Electric Power University