On May 19, a special volunteer event of accompanying elderly people with aphasia, which was co-sponsored by the department of neurological rehabilitation and the Voice Tree Project from WHU, was held at the second conference room of the outpatient department at Zhongnan Hospital of WHU. It represents a successful promotional activity for The International Communication Project (ICP), as well as Chinese speech and language therapy week.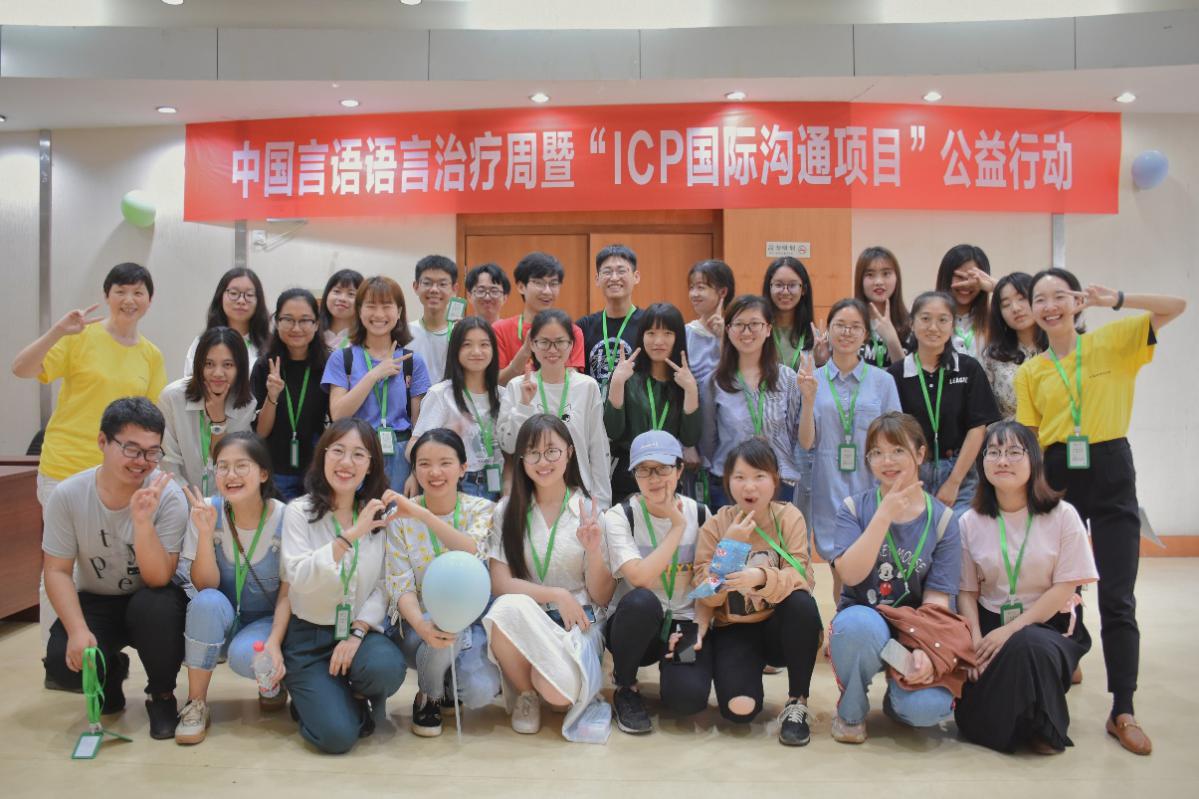 Some of the volunteers
The event opened with a short speech given by Doctor Zhao Jisong, an associate chief physician from the department of neurological rehabilitation. He introduced the aetiological agent of aphasia and talked about the difficulties encountered by people who suffer from aphasia on their reintegration into society. As he said, communication, understanding and love were three indispensable keys to aid aphasic patients.
After that, the event was divided into two consecutive sessions, mental care and speech training. In the former session, volunteers talked freely with patients and recorded their emotions and behaviors. The records would be submitted to the nurses later and reserved as psychological files. Then, during the speech training, volunteers assisted patients in pronouncing a well-known Chinese ancient poem named Jing Ye Si (Quiet Night Thought). By consistently correcting and practicing pronunciation, patients fully exercised their labial muscle group, which was beneficial for rehabilitating their quondam language ability.
Patient practicing pronunciation of the poem Jing Ye Si
All volunteers, devoting themselves to assist patients with language disorders, were undergraduates from Wuhan University, covering a wide range of majors and years. Shi Shibo, a freshman majoring in Chinese Language and Literature, appraised his experience as being full of achievement. "Initially the patient we accompanied appeared to have difficulties communicating, as he almost never smiled," added by Shi Shibo. "But, when we mentioned some topics like literature and music, he became excited and tried his best to share his opinion with us. He evaluated our performance as 'not bad', which was the best among the comments obtained from him."
Patient communicating with volunteers
Embracing the belief that the opportunity to communicate is a basic human right, the Voice Tree Project, an undergraduate innovation and entrepreneurship project supported by the College of Chinese Language and Literature, initiated this event and reached an in-depth collaboration with Zhongnan Hospital, where qualified volunteers are in great demand.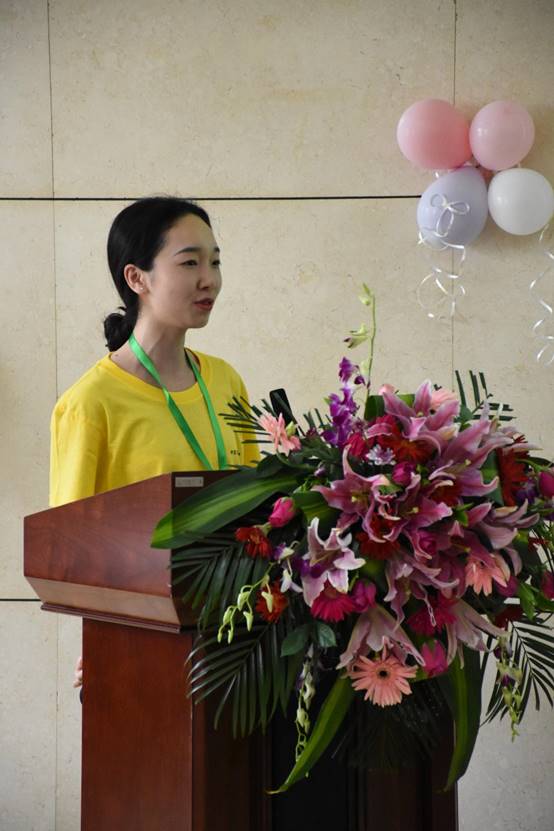 Chen Yongchun
"At first, there were merely eight students in our program, all from the College of Chinese Language and Literature and the School of Stomatology. We longed for putting our linguistic or medical expertise into practice," said Chen Yongchun, a senior student majoring in Chinese International Education, who initiated the Voice Tree Project a year ago. "After a period of fast development, an increasing number of students are getting interested in what we are doing for aphasiac people especially the youngsters and the elderly, which is an inspiring signal for us. In the future, we hope to provide aphasic patients with more professional assistance, both in mental care and speech training."
Original Article From: https://en.whu.edu.cn/list.jsp?urltype=tree.TreeTempUrl&wbtreeid=1050
Learn More and Apply: Wuhan University