SMU News, May 18 The Experts' Feedback Meet of the Diagnostic Evaluation of SMU Undergraduate Teaching was held on HangKongGang campus at 4 p.m. of May 17. The university leadership Chen Dayun, Zeng Ming, Jike Yuelin, Wang Yong, En Jia, and Zhang Mingshan attended the meeting, together with related staff members of functional departments, teaching units, teaching auxiliary units and the dean of teaching-research section.
The headman of the expert group made a concluding speech that he gave pertinent comments and suggestions for problems existed in SMU's running orientation and goals, faculty development, students' cultivation process, students' development and the university's management on the basis of affirmation of SMU's achievements and characteristics.
Later, members of the expert group made comments on problems they found in the process of the evaluation and put out constructive suggestions.
President Zeng Ming made a concluding speech on the feedback meet. On behalf of the university, he first expressed gratitude to the experts for their rigorous and realistic work and their unyielding attitude. He said that the diagnostic assessment is a full-scale drill for the formal assessment of the university in October and is an important manifestation of implementing the evaluation of the undergraduate education work required by the Ministry of Education. "Earnestness can overcome anything in the world," he said that the university will formulate its rectification goals and conscientiously rectify based on the impartial opinions and suggestions put forward by the evaluation experts, and further promote the university's undergraduate teaching.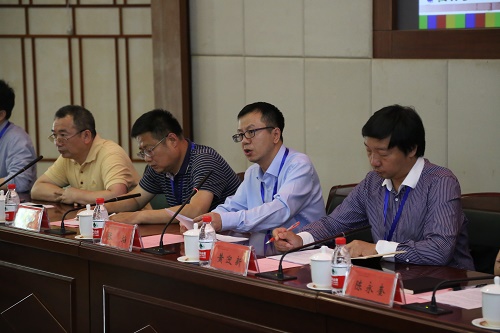 Original Article From: http://english.swun.edu.cn/News.htm
Learn More and Apply: Southwest University for Nationalities