On the afternoon of April 26th, the 1st Tech Festival of SHU's Residential College kicked off at Building J, Baoshan Campus of Shanghai University.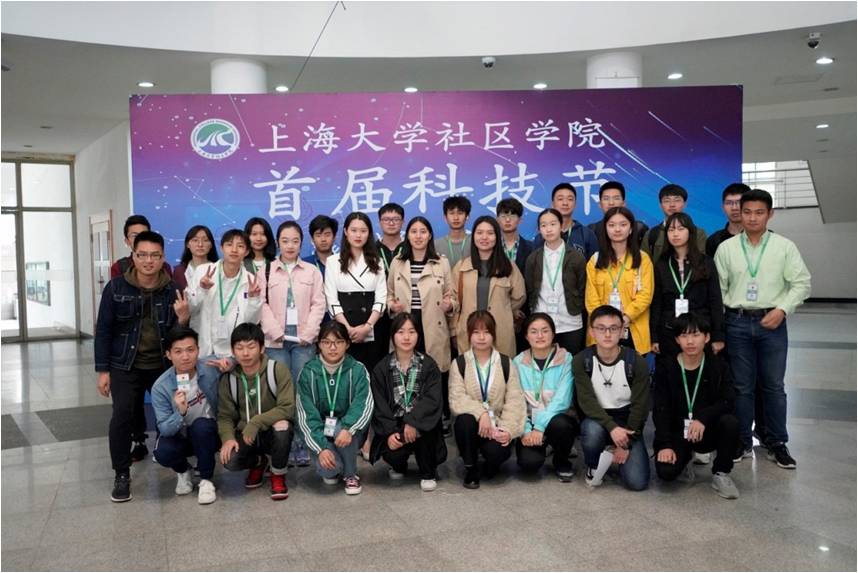 Themed "Practice, Innovation and Pursuit of Dream", the Tech Festival took the form of the exhibition of innovation projects and oral defenses, aiming to stimulate the spirit of scientific exploration and innovation among students, helping students better to understand the meanings of "technology" and "innovation", broadening their horizon and thus enabling them to become clearer about future directions.
Professor Yin Jingbo, Dean of SHU's Residential College, addressed the opening ceremony, saying that the college will attach greater importance to the training of tech innovation awareness and abilities in the future, and wishing the tech festival a complete success.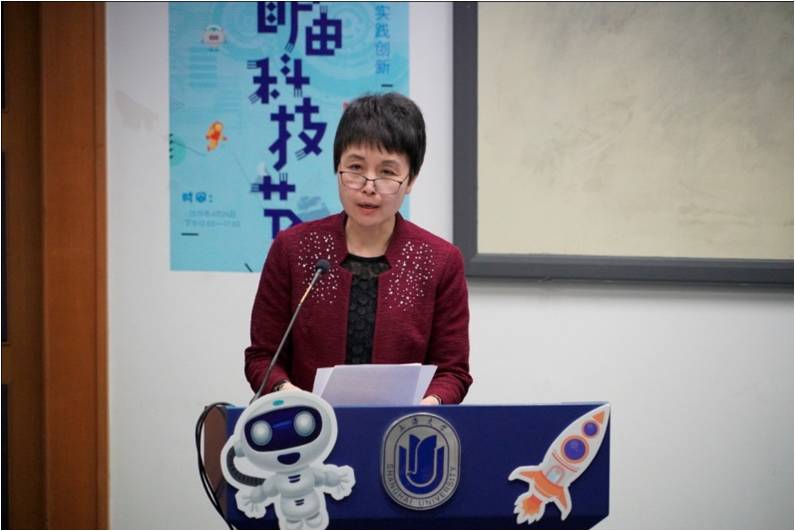 Representitives from the SHU Academic Affairs Office, Students Affairs Office, Youth League Committee, as well as the Residential College jointly set off fireworks symbolizing a fruitful success for the Tech Festival. Amid the warm applauses and cheers, the 1st Tech Festival of the Residential College officially commenced.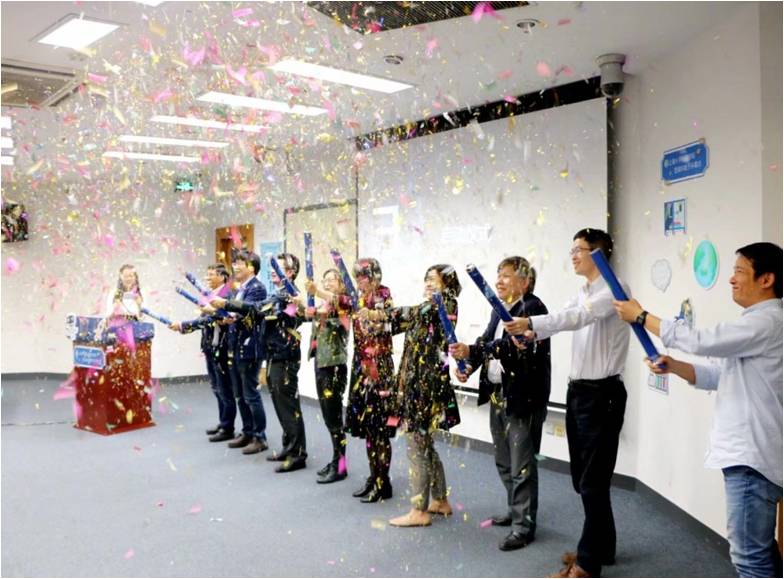 After the opening ceremony, Prof. Xiao Junjie, Deputy Dean of the SHU School of Life Sciences, delivered a report themed the "Path to Cardiac Repair". In his interesting and inspring speech, Prof. Xiao encouraged students to study hard and dare to innovate and practice, so as to see the brilliant sparks from the collision between youth and passion and between wisdom and technology.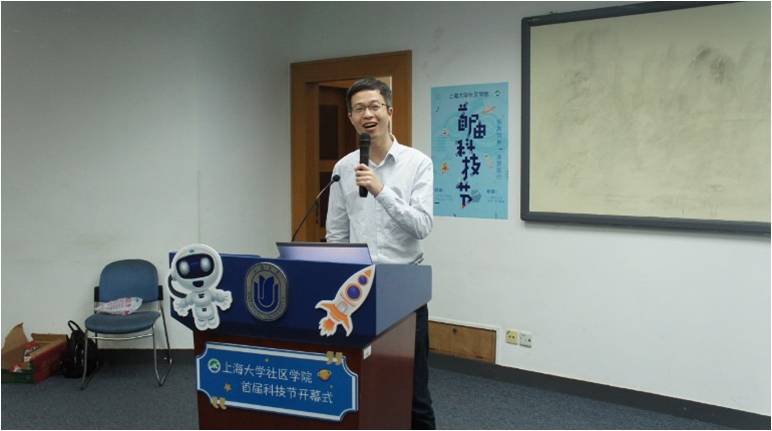 The report was followed by the project oral defenses. A total of 45 project teams participated in exhibition, among which 18 projects were approved at the univeristy level, and 20 at the municipal level. Judges for the oral fense included Prof. He Youhua from the Department of Mathematics at the College of Sciences, Prof. Teng Huaqiang, Director of Shanghai Instrument Research Institute, Prof. Li Chuanjiang from the SHU College of Information, Mechanical and Electrical Engineering, Prof. Meng Dan from the School of Life Sciences of Fudan University, Prof. Gao Hongyue from the SHU College of Liberal Arts, Prof. Yu Lin from the School of Materials Science of Fudan University, etc. Ranging from inventions, scientific experience and technological development to social practice, the projects fully reflect the innovative spirit and practical ability of SHU students, demonstrating the strong academic atmosphere at SHU.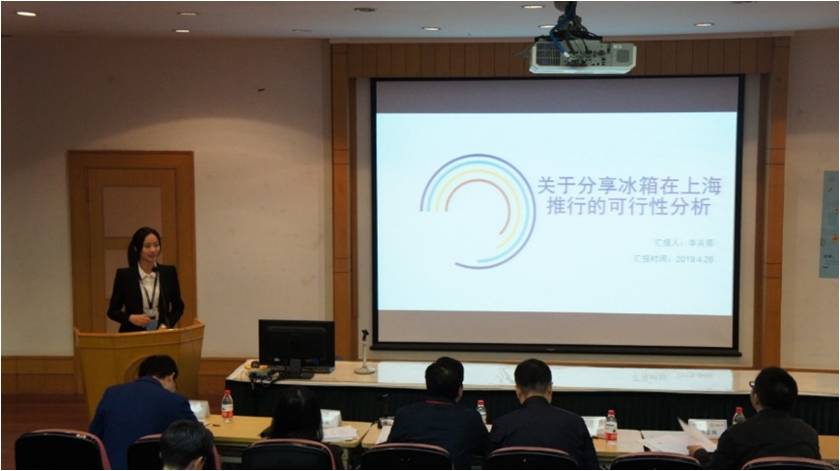 The construction of an innovation-oriented nation depends on innovation-oriented talents, and the training of them relies on univerisities with innovative abilities. The launch of the 1st Tech Festival not only provides the students with a platform for the exchanges and exhibition of scientifical and technological innovation, but also gives wings to their dreams about scientific innovation. All these will take roots, sprout and bloom in the heartss of the students.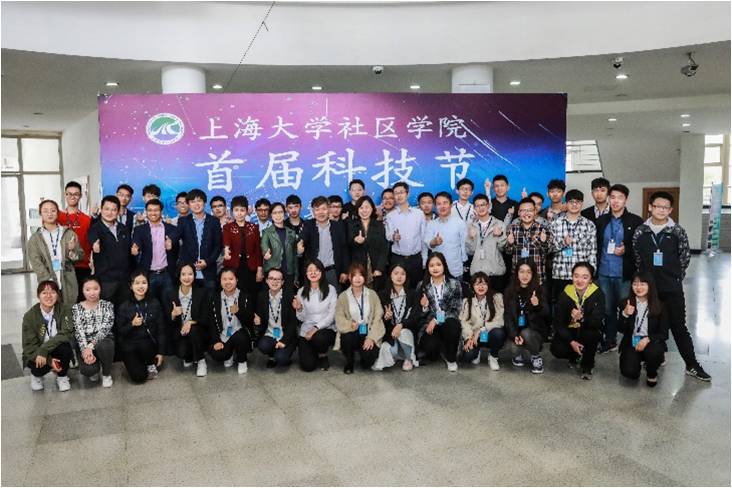 Original Article From: http://en.shu.edu.cn/news/index
Learn More and Apply: Shanghai University