SMU News, Oct. 30th Organized by Hong Kong, Macao, and Taiwan Affairs Office of the State Ethnic Affairs Commission (SEAC), the minority delegation, comprised of 34 members of Taiwan Qingxi Association under the lead of Mr. Liao Guodong the Elected Representative of Taiwan Minorities, paid a visit to SMU on October 26th,with Lan Haibin Deputy Inspector of the SEAC joining them. President Zeng Ming and Vice-president Ding Keyi met with these guests at the conference room 309 on Wuhou campus, along with related faculties from the Hong Kong, Macao, and Taiwan Affairs Office as well as experts from School of Economics, Institute of Southwest Minority Research and School of Tourism, History, and Culture.
President Zeng extended a warm welcome to the delegation and SEAC leaders and reviewed the long-term exchange between SMU and Taiwan minorities. He also expressed his hopes that both sides could gain more mutual understanding and more common ground through this talk and on-site visit.
It has been 30 years since Cross-Strait opening-up and communication, and the 19th globally-watched National Congress just came to a successful close. Lan Haibin said, at this moment, this exchange is of great significance for Taiwan Minorities to enhance their understanding of the diversified cultures of Sichuan Province and even mainland China. Minorities between the mainland and Taiwan can take this opportunity to help supply each other's needs and strengthen ties by continuously adhering to the principle of "uniting the mainland and Taiwan compatriots to jointly build the Chinese Dream", enriching mutual exchanges and seeking co-development of the cross-straits.
SMU experts Jiang Taibe, Zhang Chao, Xue Ximing delivered keynote speeches on Sichuan industrious and economic development, folk customs of ethnic minorities and re-construction after the earthquake respectively. Both parties expressed their hope to improve mutual communication and cooperation through friendly interactions.
During their visit to SMU, the delegation took a visit to the National Museum on Wuhou campus and Literature Art Center on the Hangkonggang campus and watched the performance of KongGu chorus, a project funded by China National Arts Fund, making them gain an in-depth recognition of our diversified cultures.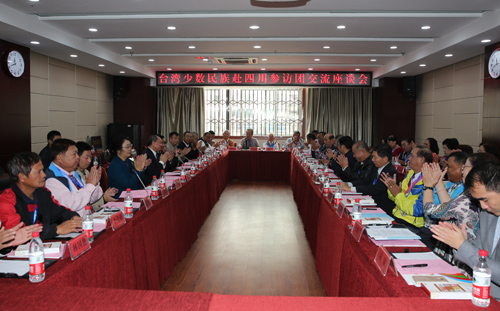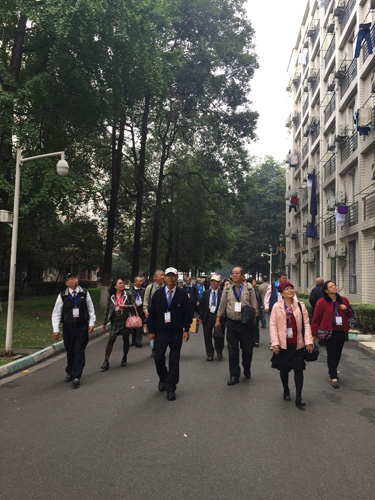 Original Article From: http://english.swun.edu.cn/News.htm
Learn More and Apply: Southwest University for Nationalities