A delegation headed by CSU President Tian Hongqi paid a nine-day working visit to South Africa, Tanzania and Kenya from November 18 to 26,2018, to echo the call of the Belt and Road Initiative, act on the consensus "China and Africa: Toward an Even Stronger Community with a Shared Future through Win-Win Cooperation" reached at the 2018 Beijing Summit of the Forum on China-Africa Cooperation (FOCAC), build a global strategic partnership network for the CSU, expand cooperation between African universities and Chinese enterprises, and promote people-to-people exchanges and university-enterprise cooperation between China and Africa.
The delegation visited the University of Cape Town, University of Johannesburg, University of Dar es Salaam and University of Nairobi, and met with representatives from the University of Pretoria. Under the principles of mutual benefits and common development, Tian Hongqi inked memorandums of understanding with the University of Johannesburg and the University of Nairobi respectively. She also reached consensus on cooperation with the University of Cape Town, University of Dar es Salaam and University of Pretoria to expedite cooperation in the fields of student exchanges, teacher exchanges, scientific research cooperation and international programs.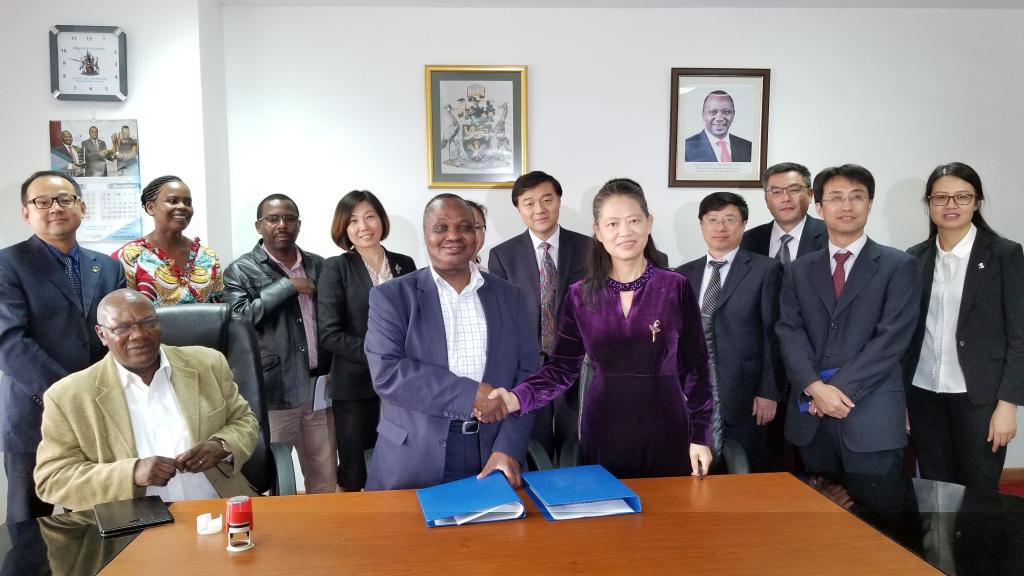 (The delegation headed by Tian Hongqi in South Africa, Tanzania and Kenya)
During the visit, Tian Hongqi also called on Lin Songtian, Chinese Ambassador to South Africa, Wang Ke, Chinese Ambassador to Tanzania, Li Xuhang, Charged' Affaires of Chinese Embassy in Kenya, Dr. Salim Ahmed Salim, former prime minister of Tanzania, and the Minister of Mining of Tanzania. Additionally, the delegation held talks with the South African International Resources Company of China Energy Storage Group upon invitation, during which the two sides reached preliminary consensus on cooperation, and paid a field visit to the light rail project built by CCECC South Africa Company in Cape Town, during which they were briefed on the conditions of that cooperation project. They also met with the General Manager of the Tanzania Railway Corporation and visited stations along the Tanzania-Zambia railway built by CCECC East Africa Company to learn about the operation of the railway and matters concerning planned upgrading. Furthermore, they were briefed by CCECC Kenya Company on its demand for domestic and foreign professional talents in its development abroad.
The delegation also comprises officials and experts from the Office of International Cooperation and Exchanges, School of Civil Engineering, Xiang Ya Nursing School and School of Minerals Processing and Bioengineering.
Original Article From: http://en.csu.edu.cn/index/News.htm
Learn More and Apply: Central South University