In the issue of its regular edition on May 2nd , Nature provides a feature about CSU.
This feature consists of 3 parts, i.e. University Overview, President Interview and Characteristics of Disciplines, giving a full description of CSU in terms of history, talents cultivation, scientific research, discipline construction, international exchanges and cooperation, and development goals.
In the interview, based on the development history, schooling characteristics and development goals of CSU, Tian Hongqi, President of CSU, elaborated on the competitive advantages, development model, production and education integrating strategy, social impact and measures to achieve goals.
With the 12 pages,the feature displays the strong grounding and cluster capability of CSU in its disciplines, the power in achievement transformation for China's economic development, and the brilliant production and education integrating education mode that have cultivated batches of industry leading talents and innovativeentrepreneurial talents; Moreover, the feature also reveals the international development target of CSU and its willingness to make new contributions to human progress and development in the new era. In the feature, the preponderant disciplines and emerging science such as nonferrous metal discipline chain, civil transportation, biological medicine, new energy computer, humanities and social science have been highlighted.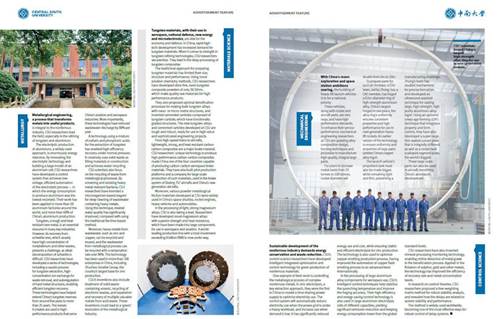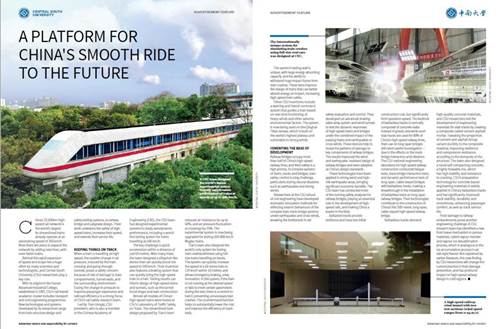 Founded in 1869,Nature, a world-leading weekly science journal, has been aiming to report major scientific discoveries and breakthroughs and collects novel research results.
Original Article From: http://en.csu.edu.cn/index/News.htm
Learn More and Apply: Central South University