On December 18, a news conference at which the technological achievements of CSU's independently researched and developed TiWatch were announced was held at the first meeting room of Science and Education Building. President Zhang Yaoxue, Vice President Zhou Kechao, Gao Shan, Deputy Secretary of the Party Committee, and responsible persons of related administrative departments and schools attended the conference, which was chaired by Vice President Zhou Kechao.
Two seemingly ordinary black men's watches, respectively connected with an iPhone and an Android phone, were on display on the stage. At the conference, many foreign media reporters and electronic products lovers were eager to take pictures and inquire about the details of TiWatch from the research team members. By then, TiWatch that CSU independently researched and developed had officially entered the public view.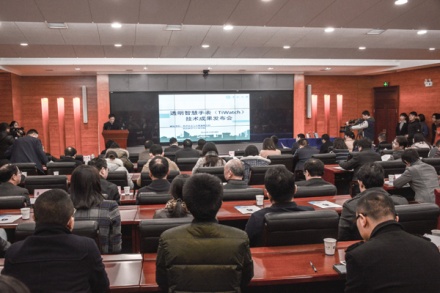 Li Jianbin, Dean of Information Security and Big Data Research Institute, made an introduction and interpretation about the core technology, function features and application prospects of the successfully developed TiWatch. TiWatch has such characteristics as long standby time, wide function expansion and high security, and can support Apple iOS and Android phones. The key technology of TiWatch includes TiOS operating system, energy-consumption-based scheduling and interface technology, and small intelligent terminal page flow type execution method. TiWatch, providing such two operation modes as security and cache, will have broad and bright application prospects in the field of robots and unmanned aerial vehicles.
The project team members made a demonstration of TiWatch's technological achievements using the iOS and Android systems respectively.
Original Article From: http://en.csu.edu.cn/index/News.htm
Learn More and Apply: Central South University