On May 25 to 26, "China-Japan University Exhibition and Forum 2019" co-hosted by the Ministry of Science and Technology of China and Japan Science and Technology Agency (JST) were held in Chengdu, China. The Forum has attracted more than 1,200 attendees including leaders of over 80 Chinese and Japanese universities, Chinese experts and scholars, and persons in charge of Japanese scientific research institutes and enterprises.
Guo Xueyi, a Vice President of CSU, attended the Round-table Conference for Presidents of Chinese and Japanese Universities themed "Best Practice for Industry-University-Research Cooperation". On the Conference, he delivered a speech on CSU's experience in industry-university-research cooperation, and exchanged the experience therein with 12 other Chinese and Japanese universities such as Nagoya University and Suzhou University.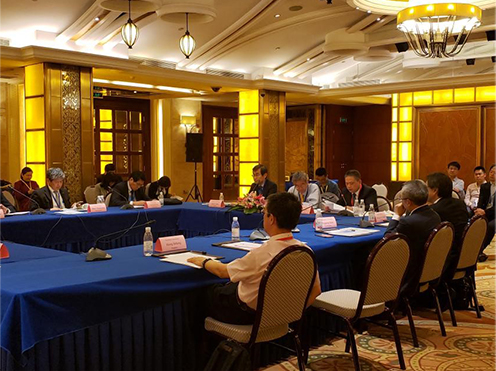 During the Conference, Vice President Guo Xueyi also had one-on-one meetings with the leaders of Yokohama National University, Waseda University, Chiba University, Nagasaki University, Shizuoka University and the University of Shiga Prefecture. In the meetings, he introduced the history, scale, dominant specialties and international cooperation of CSU and expressed CSU's wish to cooperate with these universities in undergraduate education, postgraduate education and scientific research for relevant specialties. The presidents of Japanese universities also introduced their respective scientific research and international cooperation and exchange. The two sides both wished to further consolidate their current cooperative relationship in student exchange and scientific research cooperation and explore new cooperation fields at the same time.
This Forum has further enhanced the exchange among Chinese and Japanese universities, provided more contact opportunities for Chinese and Japanese universities that are interested in cooperation, and built a good platform for them to establish friendly inter-institute relationships, exchange students and jointly carry out scientific research.
As the largest-scale and the highest-level international exchange activity among Chinese and Japanese universities, China-Japan University Exhibition and Forum has been successfully held for 15 sessions.
Original Article From: http://en.csu.edu.cn/index/News.htm
Learn More and Apply: Central South University