From August 11th to September 9th, SUFE New York Internship Program successfully launched. The program selected potential elite representatives from all the students and lasts for one month in New York. It aimed to expand students' international vision, train their professional skills of finance and business as well as cultivate varied international talents through systematic studying, designated internships and a tour of enterprises.
There were seven students selected respectively from the School of Information Management and Engineering, the School of Finance, the School of Business and the School of Foreign Studies to participate in this prestigious project. They worked as interns at State Farm Insurance, PMF Capita, International Alliance Associates and Jenny Chase all well known in respective industries.
The main work content of SUFE students Li Xin and Song Yanran, who worked in State Farm, was updating the original insurance quotation based on the existing customer information. He Yutian, who worked at Jenny Chase, was responsible for procurement, receiving clients and collection of data for a trade show. At Wall Street, Zhang Xinyue and Du Shenghui worked for the finance company, PMF Capita, where they do telemarketing and meet clients in Flushing N.Y.. Working in the International Alliance Associates, Zhou Tong and Zhang Zhaohan had to sort out the company's documents according to the country and region, which improved the working efficiency.
Working in an all-English environment, students felt a little nervous in the first week. However, after a week of getting acclimated, they gradually became better in their work and integrated into the working environment of the New York companies.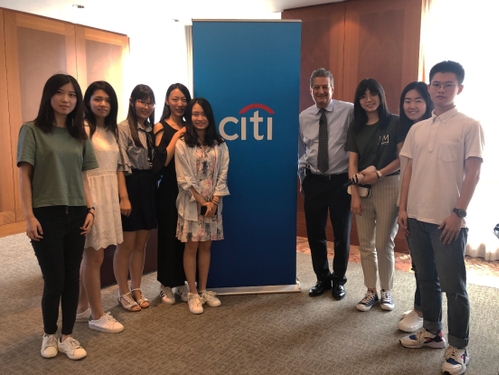 On the morning of August 21st, students visited the headquarters of Citibank in Manhattan, New York. This visit deepened students' understanding of global banking and the culture differences between Chinese and American enterprises. On behalf of SUFE, Zhou Tong gave a gift box of a SUFE centennial anniversary emblem as a gift to Citibank, expressing gratitude for their invitation.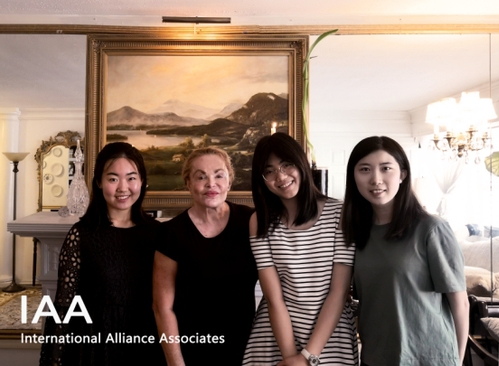 In order to get feedback on the students' internship from the companies, the team leaders went to each company to communicate with the department managers of the students in the last week. All of the companies praised the students for their working ability and general performance and looked forward to inviting more SUFE students to practice in their companies.
In addition, the team leader also invited SUFE alumni to have an experience sharing meeting on overseas study, work and life.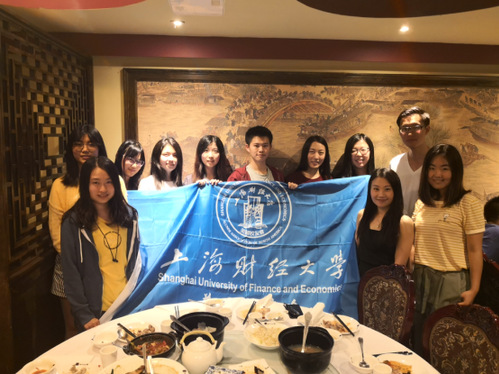 The one-month overseas internship had widened students' horizons and made them think further about their future career plans. And the Student Career Guidance Center will continue to cooperate with international enterprises and organizations, expand the overseas resources, set up more overseas practice platforms and cultivate more versatile international talents.