A five-member delegation led by Doctor Jiang Yike, Vice President of Soongsil University (SSU), ROK, visited Southwest University for Nationalities (SWUN) on April 15th, 2016. Mr. Ding Keyi, Vice president of SWUN, met with the guests, together with the faculties from the International Division and the School of Computer Science and Technology of SWUN.
Mr. Ding extended a warm welcome to Mr. Jiang and his company. Both sides made a general introduction to their universities respectively, including the international exchange & cooperation and their respective features. Beyond that, the two sides discussed in depth the inter-university cooperation and the details of the agreement to be signed, thus ushering in the prospect of building a friendly inter-university relationship.
After the meeting, Mr. Jiang paid a visit to the Ethnic Museum on the Wuhou Campus of SWUN.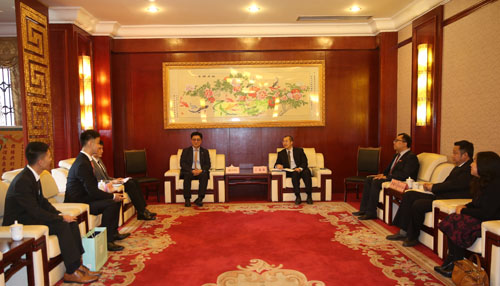 Original Article From: http://english.swun.edu.cn/News.htm
Learn More and Apply: Southwest University for Nationalities