SMU News, Sep. 20th The Division of International Cooperation and Exchange convened a working conference of SMU foreign teachers during the 2017 fall semester on the afternoon of September 19th. Present at the meeting were over 10 foreign teachers from six countries and related faculties of the Division of International Cooperation and Exchange.
At the meeting, participants of the Division of International Cooperation and Exchange, in the name of SMU, expressed heartfelt thanks to foreign teachers for their industrious work. They also arranged 2017 teaching plans over the fall semester and made public the schedule of management of foreign teachers. At the same time, foreign teachers gave their advice and suggestions on teaching environment and life services.
In addition, foreign teachers also expressed their gratitude to SMU for its fine management and considerate services. They denoted that they would continue to work diligently on teaching.
Engaging foreign teachers has exerted positive influences on building our undergraduate disciplines, broadening students' horizons as well as promoting educational internalization.
It is said that SMU has employed 16 foreign teachers from the US, the UK, France, Canada, Belarus, Japan and South Korea, working at School of Foreign Languages, School of Arts, School of Pharmacy and School of Architecture and Urban Planning.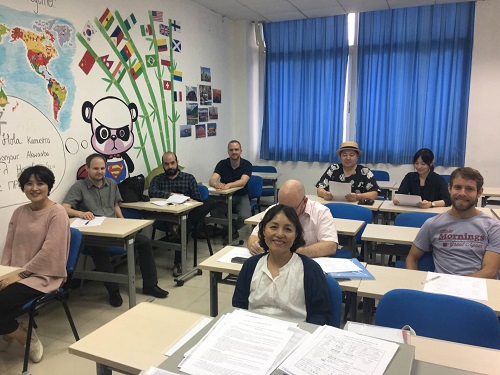 Original Article From: http://english.swun.edu.cn/News.htm
Learn More and Apply: Southwest University for Nationalities