On June 13th, commissioned by the Ministry of finance, SUFE Scientific Research Department organized a group of experts to meet a delegation from ASEAN+3 (China, Japan and Korea) Macroeconomic Research Office (AMRO). Both sides have conducted in-depth discussions and exchanges on the three aspects of China's macroeconomic situation, financial system risk and family debt. AMRO chief economist, Dr. Khor Hoe Ee, Head of delegation, lead economist Dr. Chaipat Poonpatpibul, senior economist Dr. Li Wenlong and 2 other experts formed the delegation. Professor Ding Jianping, Vice Dean of Shanghai Institute of International Financial Center, professor Lin Jue of College of Business and assistant professor Cao Xiao, Dean Assistant of School of Finance, assistant professor Chen Yuanyuan, Dean Assistant of Institute for Advanced Research, assistant professor Nie Guangyu of College of Business, Dr. Ning Lei, Dr. Wang Yuqin and Dr. Liu Zixi of the Institute for Advanced Research attended the meeting. The meeting was presided over by assistant professor Chen Yuanyuan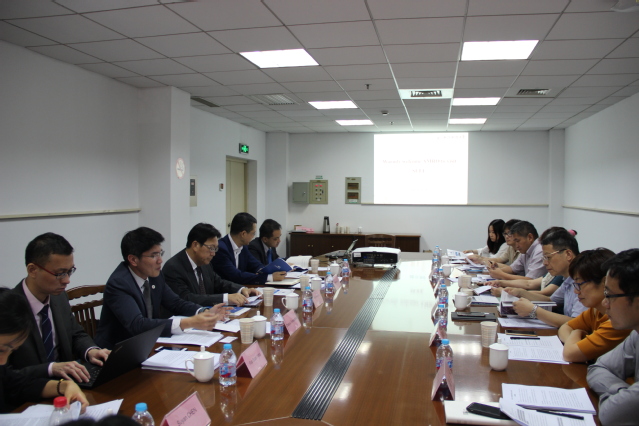 At the meeting, the two sides discussed the economic growth situation of 2018 and 2019, China US trade relations, China's economic growth from high speed to high quality development progress and other topics related to "China macroeconomic situation"; the liquidity risk of the financial system, the liquidity index of the bank, the latest progress in shadow banking activities and risks in financial products and measures to strengthen management and other issues related to "financial system risk" ; risk of exhibition and financial management and the measures to strengthen management,the growth of the resident debt and its main driving factors, the potential risk of the family debt, the sustainability of the repayment ability of the family debt and P2P loan and the current supervision measures that related to "family debt".
At the end of the meeting, Dr. Khor Hoe Ee and Dr. Chaipat Poonpatpibul said that the academic abilities of the SUFE experts were strong and the academic exchange was in depth. After the meeting, the two sides held friendlytalks.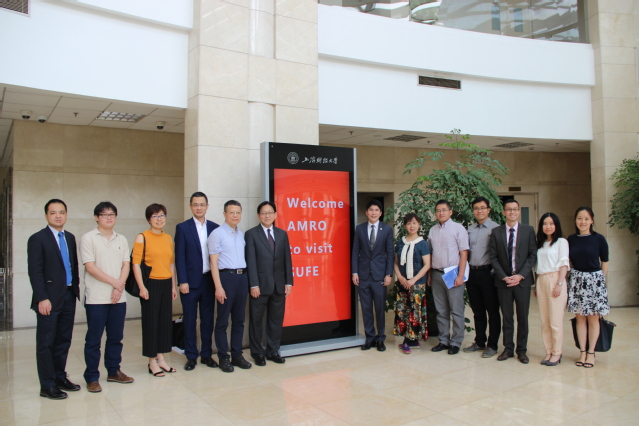 ASEAN+3 (China, Japan and Korea) Macroeconomic Research Office (AMRO) is a regional economic monitoring agency established under the "10+3" financial cooperation mechanism. It is the regional macroeconomic surveillance unit of the Chiang Mai Initiative Multilateralisation. In 2016, the AMRO Agreement came into effect, thereby establishing AMRO as an international organization. The meetinh provided suggestions for the effective implementation of the economic monitoring function of AMRO.