A conference for assessing 2017 Foreign Experts Projects was held on July 7th, 2016. President Zeng Ming and Vice Presidents Ding Keyi and Wang Yong, along with experts from inside and outside the university, as well as faculties from International Exchange Department, attended the conference.
President Zeng and Vice President Wang respectively chaired the reviewing sessions of Humanities and Science projects which total 41 in number. Guided by the principle of open competition, selecting the best and not making do with the unqualified, the reviewing sessions proceeded in the form of a presentation by experts from related colleges of SWUN and on-spot online-reviewing by the reviewing experts at the conference. The result of the assessment would be submitted to the State Administration of Foreign Experts Affairs (SAFEA), P.R.C. for endorsement.
The Foreign Expert Projects aim to enhance teaching and researching capabilities of SWUN in the new era of globalization by introducing overseas expertise and researching achievements. Each project is reviewed preliminarily by respective colleges of SWUN, then assessed by the panel at the university level and finally subject to the approval of SAFEA.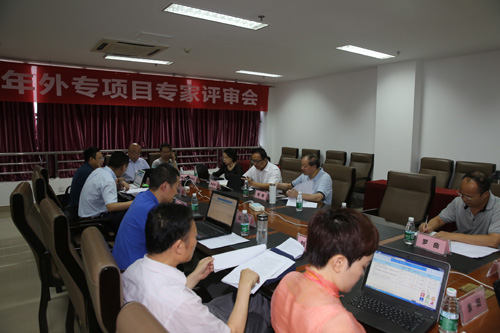 Original Article From: http://english.swun.edu.cn/News.htm
Learn More and Apply: Southwest University for Nationalities