Wolf-Dieter Rausch, President of Eurasia Pacific Uninet (EPU) and professor of University of Veterinary Medicine, Vienna, together with his colleague, paid a visit to SMU on April 13. Vice-president Ding Keyi, representing SMU, met with guests, with relevant teachers of Office of International Cooperation and Exchange attending the meeting.
At the meeting, Ding Keiyi extended the warm welcome to the guests and introduced SMU's basic information. Then-President Wolf-Dieter Rausch also briefly introduced EPU and expressed his hope that both sides could develop amicable cooperation relations on Ph.D. and post-doctorate programs. After the meeting, President Rausch visited the Gallery of University History and National Museum. He also showed great interest in the Pharmacy of our university and would further cooperation with our such departments of Veterinary Medicine, Animal Pharmacy, TCM and Tibetan Pharmacy.
SMU participated in EPU in 2004. Through this talk both sides will continue to enhance cooperation and exchange, enlarge areas of cooperation, and open up new cooperation channels, thus making more fruitful progress.
News Link: Eurasia Pacific Uninet, founded in 2000, is a network of academic communication between universities, supported by the Austrian Federal Ministry for Science and Research and the Austrian Agency for International Cooperation in Education. It aims at establishing contacts and scientific partnerships between Euro-Asian comprehensive universities, universities of applied sciences, other research institutions and member institutions in East Asia, Central Asia, South Asia, and the Pacific region. Multilateral scientific cooperation, together with research projects and exchange, has been expected to carry out between 140 member institutions from Austria, China, Mongolia, Russia, Kazakhstan, Kyrgyzstan, Tajikistan, Uzbekistan, Nepal, Bhutan, India, North Korea, and South Korea, etc.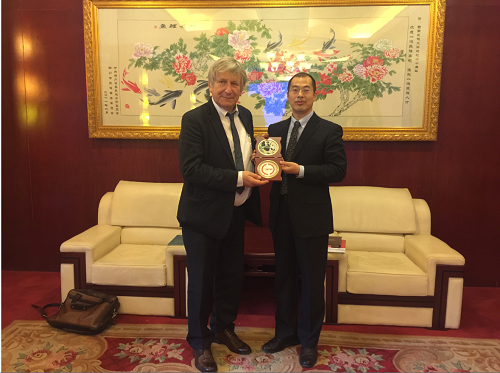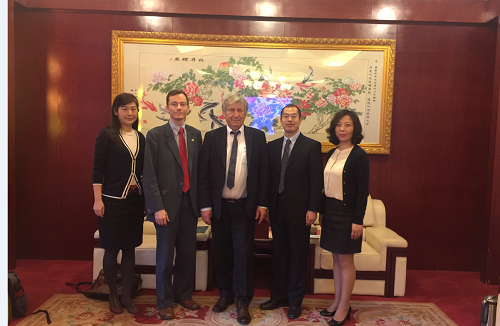 Original Article From: http://english.swun.edu.cn/News.htm
Learn More and Apply: Southwest University for Nationalities