"If I refuse to donate, I'll regret it for the rest of my life," said Song Dan, an underground who donated her stem cell to a patient at Qilu Hospital of Shandong University on April 29.
Song was studying at the School of Pharmaceutical Sciences, Shandong University and participated in the China Marrow Donor Program through a blood donation activity arranged by the school on May 5, 2017.
During the winter vacation of 2018, she received a call from Red Cross Society of China, Jinan Branch, learning that her stem cell was suitable for a young patient at the primary match test. The patient, in a critical situation, was suffering from acute leukemia, Song needed to take high resolution detection and physical examination as soon as possible.
Before the Spring Festival of 2018, Song went to Jinan and passed the high resolution test.
In April when the patient's condition got good enough to receive hematopoietic stem cell donation, Song took another physical examination and started to take the injections of granulocyte colony stimulating factor (G-CSF).
Dong Xiaoyuan, director of hematology department of Qilu Hospital, explained that hematopoietic stem cell usually exists in people's bone marrow and the G-CSF could help generate more hematopoietic stem cells and released them in blood. Generally, a donor is required to take nine injections of G-CSF before the donation.
Though her school examination was approaching, Song still cooperated with the hospital to provide her donation.
She said that her younger sister once attacked by leukemia through which she learned about the knowledge about the transplantation and donation of hematopoietic stem cell.
"I know how difficult it is to find a suitable match," said Song.
Her sister's experiences helped Song understand how much the patients suffered. For her, the donation was felt like she was helping her own relative rather than an unknown patient.
From the bottom of her heart, she hoped the patients could recover as soon as possible and called for more people to participate in stem cell donation.
Song was the 77th donor of hematopoietic stem cell in Jinan, capital city of Shandong province.
Her donation was also the third case of Shandong University's "Suiyuan" volunteer team which was founded in 2009 and committed to popularizing the knowledge about hematopoietic stem cell donation and appealing to students to participate in China Marrow Donor Program.
Thanks to its efforts, more than 600 volunteers' blood samples were taken to record in China Marrow Program.
Statistics showed that ten students and teachers from Shandong University have successfully donated their hematopoietic stem cells, accounting for one seventieth of all the donors in Shandong.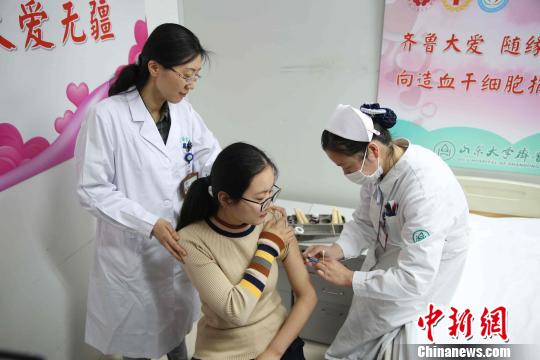 Song Dan takes the injections of granulocyte colony stimulating factor (G-CSF). [Photo/chinanews.com]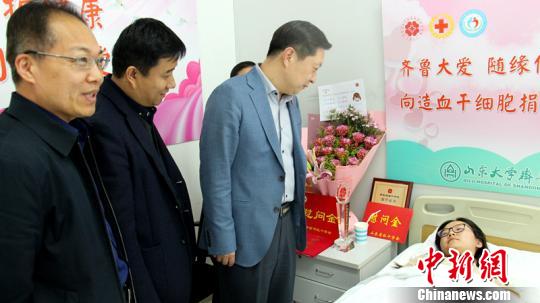 Song Dan is the 77th donor of hematopoietic stem cell in Jinan, capital city of Shandong province. [Photo/chinanews.com]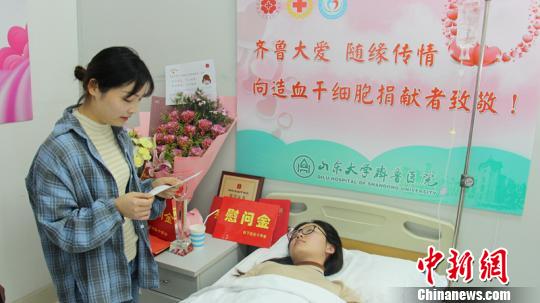 Song Dan donates her stem cell to a patient at Qilu Hospital of Shandong University on April 29. [Photo/chinanews.com]
Original Article From: http://www.en.sdu.edu.cn/News.htm
Learn More and Apply: Shandong University