Schaefer stated that he would spare no effort to enhance cooperation between SDU and German universities. He warmly invited SDU to take part in a series of activities including a German art exhibition held in China in April as well as a Germany Culture Year in Germany next year. Schaefer also suggested that SDU, located in the home province of Confucius, could take advantage of its cultural heritage and organize international seminars on culture and civilizations. Schaefer stated he would encourage German scholars and researchers to attend such events.
On February 22nd, German Ambassador to China, Dr. Michael chaefer, and Canadian Ambassador to China, Mr.David Mulroney, visited SDU and attended the opening ceremony of The 9th Chinese Natinal Round for the Philip C. Jessup International Law Moot Court Competion organized by the SDU School of Law. Both Ambassadors took the opportunity to meet with President Xu Xianming in addition to other representatives from various schools and offices to discuss present and future cooperation between SDU and Canadian/German universities.
In the meeting with Ambassador Schaefer, President Xu emphasized the long-standing relationship between the universities of Shandong Province and the German State of Bavaria. Xu proposed to further the cooperation with prestigious German universities on academic exchanges and expressed his wish for continuous support from the German government.
In the meeting with Ambassador Mulroney, Xu proposed to broaden and enhance cooperation and exchanges between SDU and Canadian universities. Ambassador Mulroney agreed to this proposal and mentioned that one of the priorities of the Canadian Embassy this year is to promote educational exchanges and to encourage more Canadian students to study in China. Mulroney and Xu also discussed cooperation between China and Canada in the area of politics, medical treatment and public health, environment, and energy.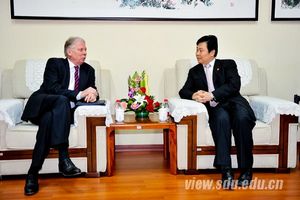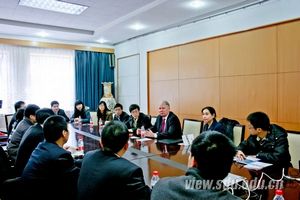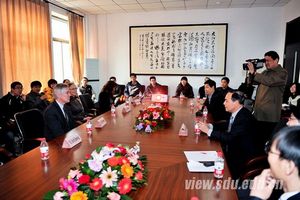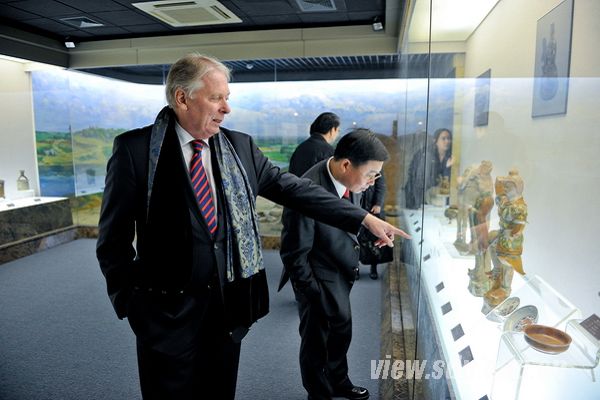 Original Article From: http://www.en.sdu.edu.cn/News.htm
Learn More and Apply: Shandong University