On 15th December, Vice President GAO Yan met with the former Provost and Vice President of Claremont Graduate University (CGU), Prof. Yi FENG.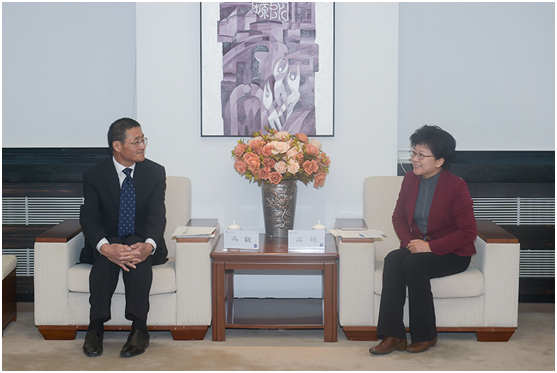 GAO welcomed FENG and introduced the historical development, featured disciplines, global strategy and the internationalisation of the School of Economics and Management. She hoped the two universities would gain more mutual understanding, expand the cooperation fields, strengthen the faculty and student exchange and boost research collaboration, commonly enhancing the academic influence of the two universities worldwide.
FENG appreciated the hospitality of BJTU and briefly introduced the teaching and research at CGU. He said, BJTU has made outstanding contribution to the personnel cultivation and technology research and development in the field of rail transit. CGU attaches great importance to the cooperation with BJTU and he hopes the two universities would unfold substantial cooperation as soon as possible.
Principals of School of Economics and Management, and Office of International Affairs attended the meeting.
Original Article From: http://en.njtu.edu.cn/news_20161201183223846124/index.htm
Learn More and Apply: Beijing Jiaotong University