News.hust.edu.cn (Correspondents: Lan Xingxing and Peng Yumeng) A delegation led by Nisith KEOPANYA, Director General of the Department of Planning and Cooperation, Ministry of Home Affairs of Laos visited Huazhong University of Science and Technology (HUST) from May 29 to June 1. The two sides entered into a cooperation agreement. Vice President Xu Xiaodong and Chen Jianguo of HUST received the delegation separately.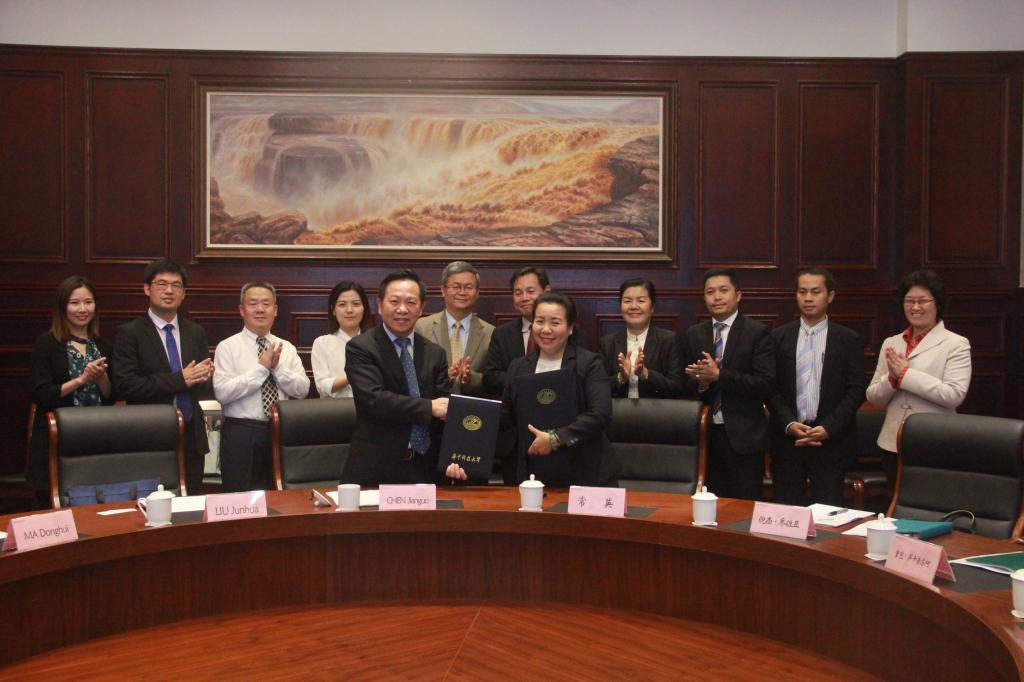 On the afternoon of May 31, Chen received the delegation at the Wutongyu Academic Exchange Centre. With the deepening of "Belt and Road" cooperation and the establishment of the Sino-Lao all-round strategic partnership, the cooperation and exchanges between the two sides have become increasingly important, he said, adding that HUST would offer Laos high-level public administration talent and national cadre training through its resources, to promote the all-round cooperation and friendship between China and Laos.
KEOPANYA thanked Chen for his warm reception. He praised HUST's development and achievements. The Ministry of Home Affairs of Laos expects to develop Laos's human resources and train Lao cadres at all levels, learn China's experience in governing the country, especially its experience in public administration, and strengthen bilateral education cooperation and exchanges through HUST, he said. Chantha ONXAYVIENG, an alumna of HUST and Director General of the Public Administration Research and Training Institute (PARTI), Ministry of Home Affairs, Laos, expressed her thanks to HUST for its training and support to the ministry. PARTI will strengthen relations and deepen exchanges with HUST to ensure successful cooperation, she said.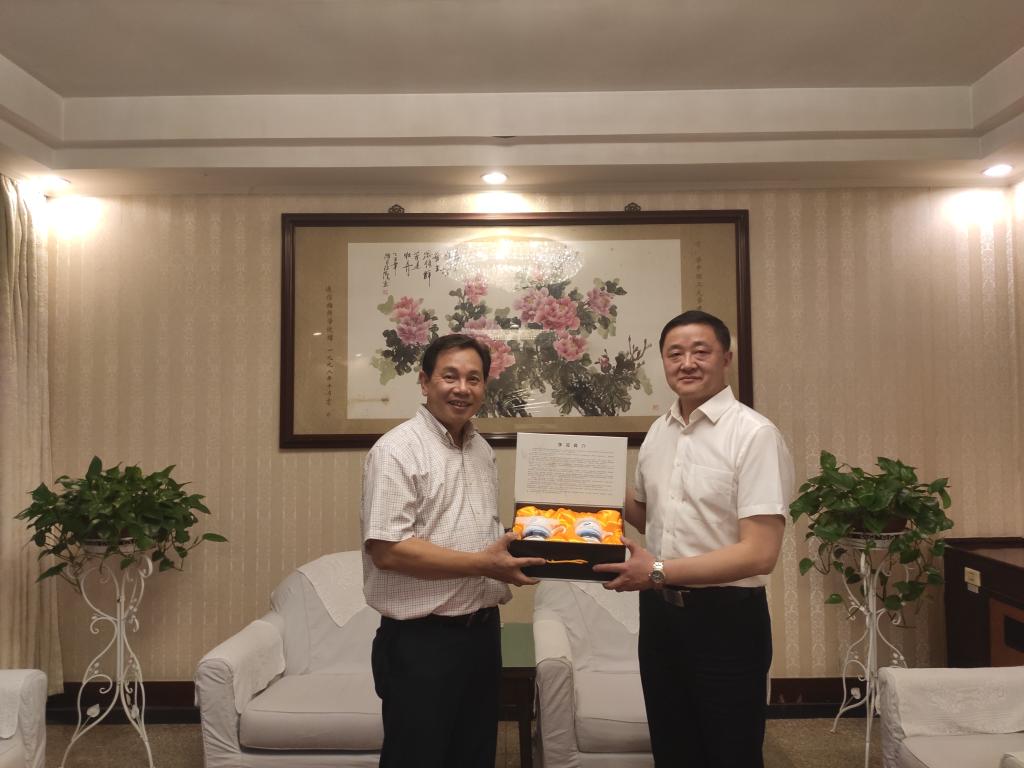 Chen and ONXAYVIENG signed an MOU on behalf of HUST and the Ministry of Home Affairs of Laos respectively. The heads of the International Exchange Center, the School of International Education and College of Public Administration of HUST attended the signing ceremony.
On June 1, Xu met with the delegation. He reviewed the meeting during his visit to Laos this March and pledged that the College of Public Administration would make all-out efforts to train Lao cadres at HUST.
The delegation also visited the Government Service Center of the Administrative Committee of Wuhan East Lake High-tech Development Zone, as well as the College of Public Administration, Administrative Service Center and Museum of HUST, to learn about China's social development, public administration practices, as well as HUST's history and administrative service improvement measures.
In recent years, HUST has supported and valued high-end talent training for "Belt and Road" countries, and carried out training and exchange programs in association with the Sri Lanka Institute of Development Administration, the National Institute of Development Administration of Thailand and other cadre training institutes.
Original Article From: http://english.hust.edu.cn/About/News___Events.htm
Learn More and Apply: Huazhong University of Science and Technology