News.hust.edu.cn - On August 29 - 30, university leaders came to the freshmen's dormitories and each reception area to check and receive the freshmen.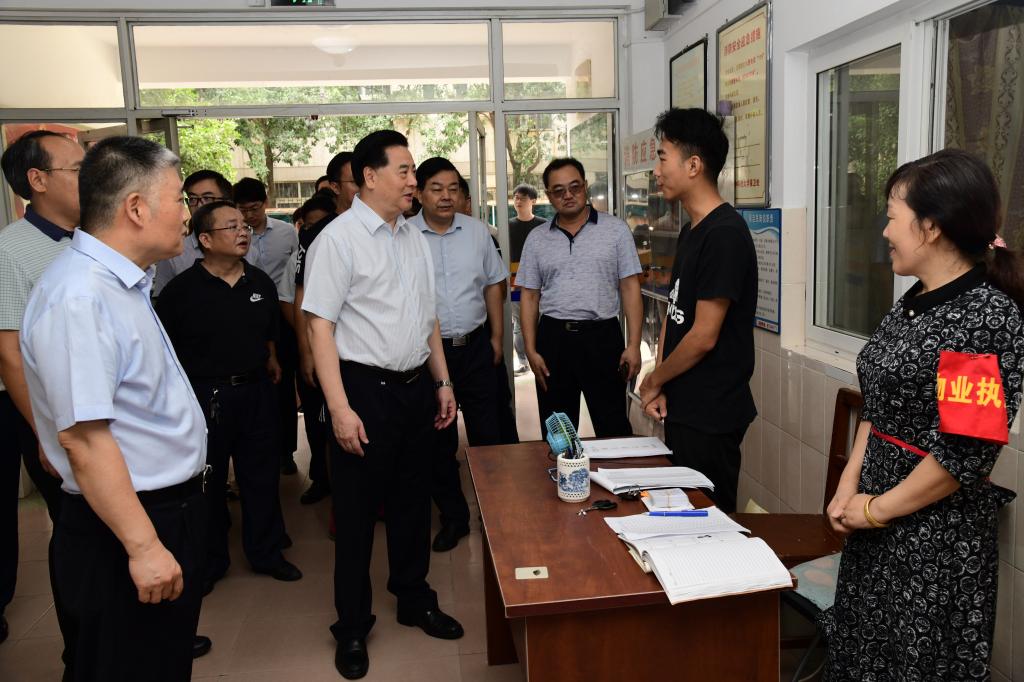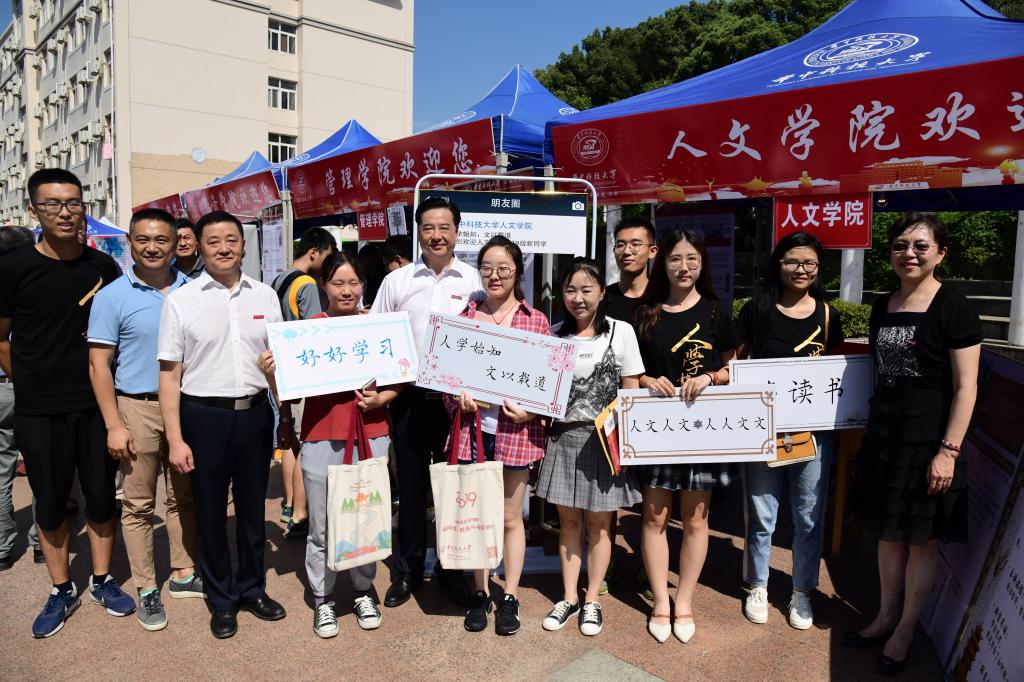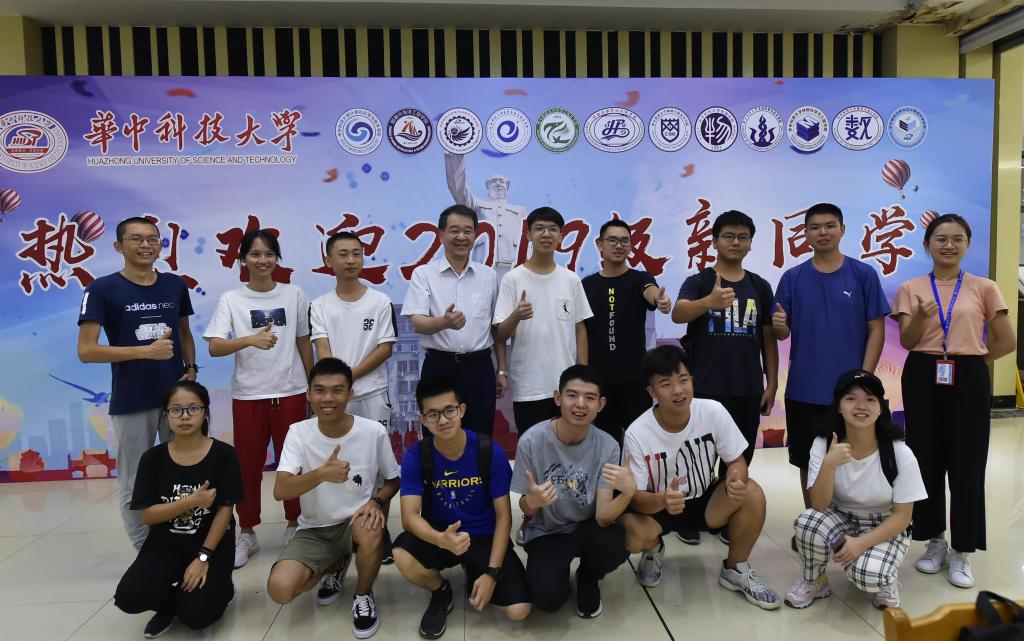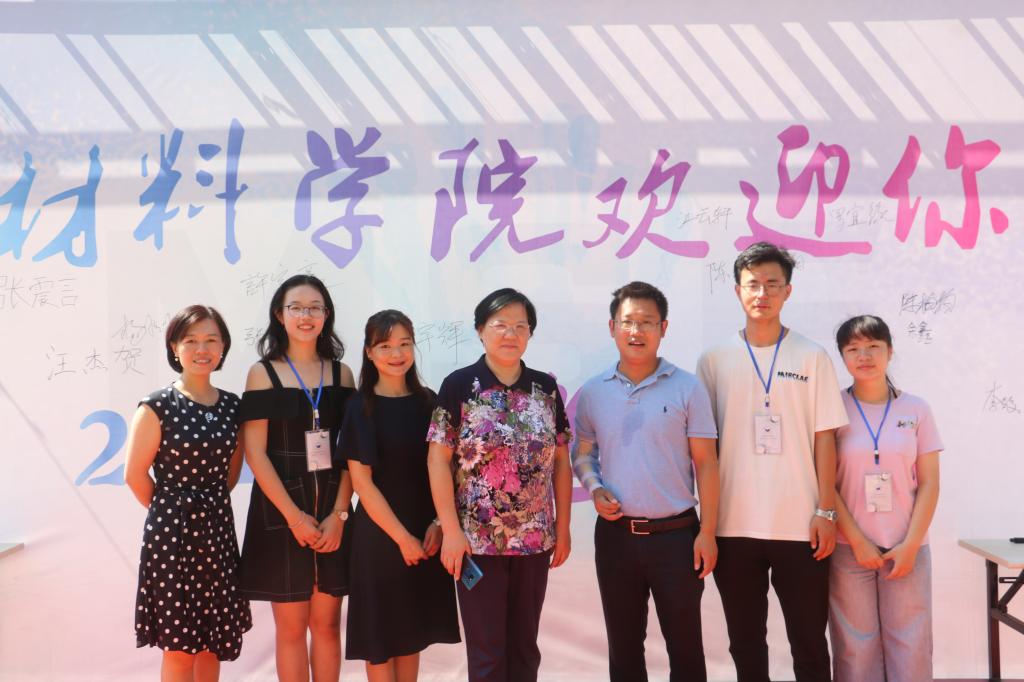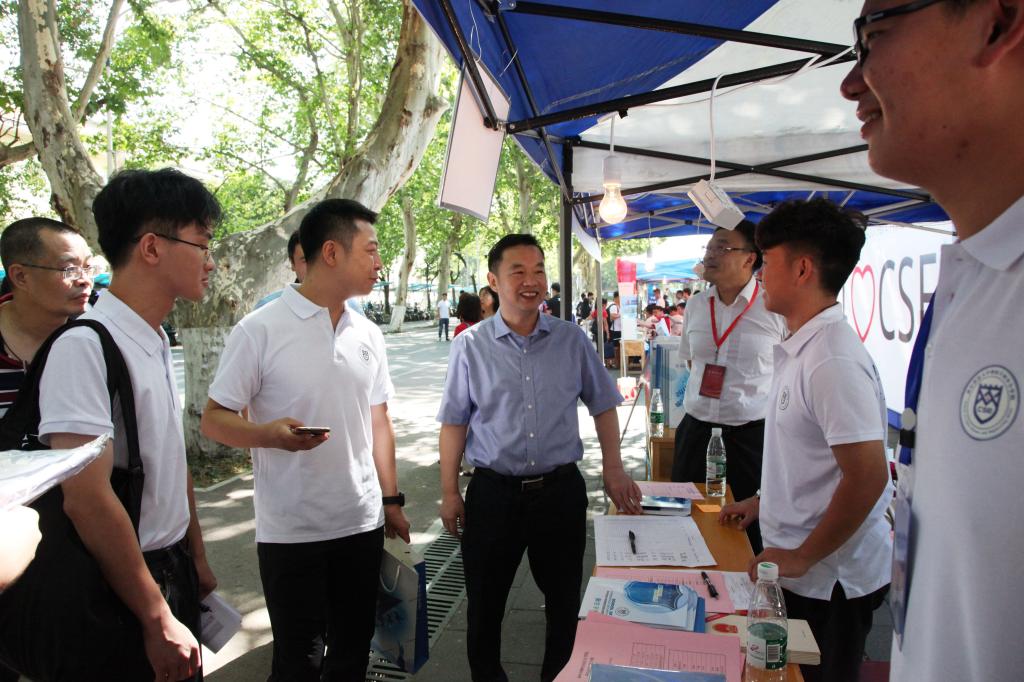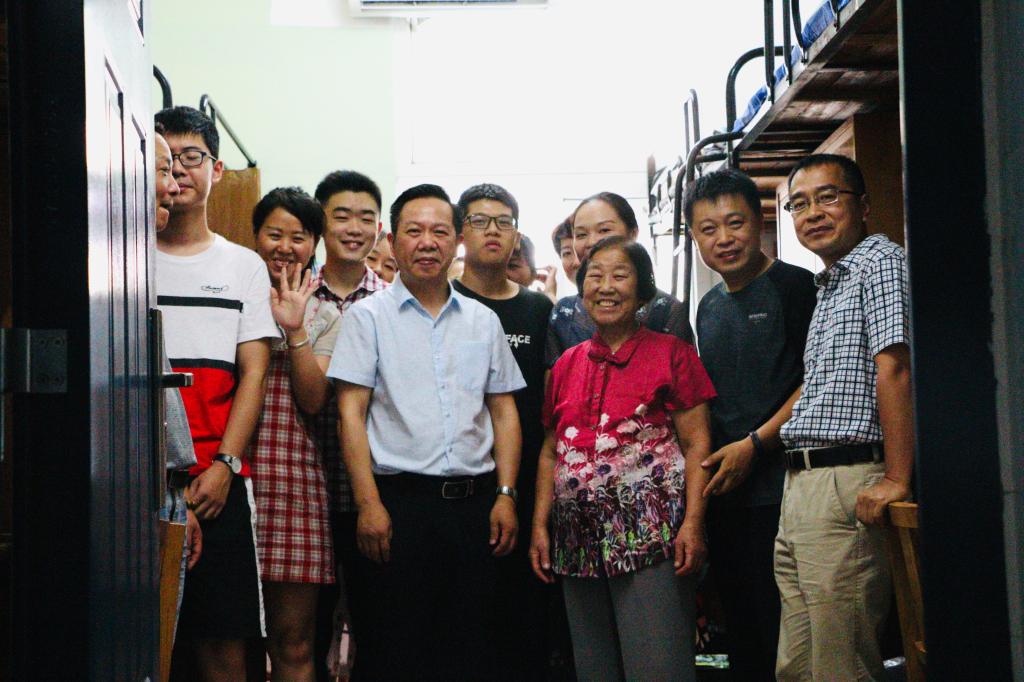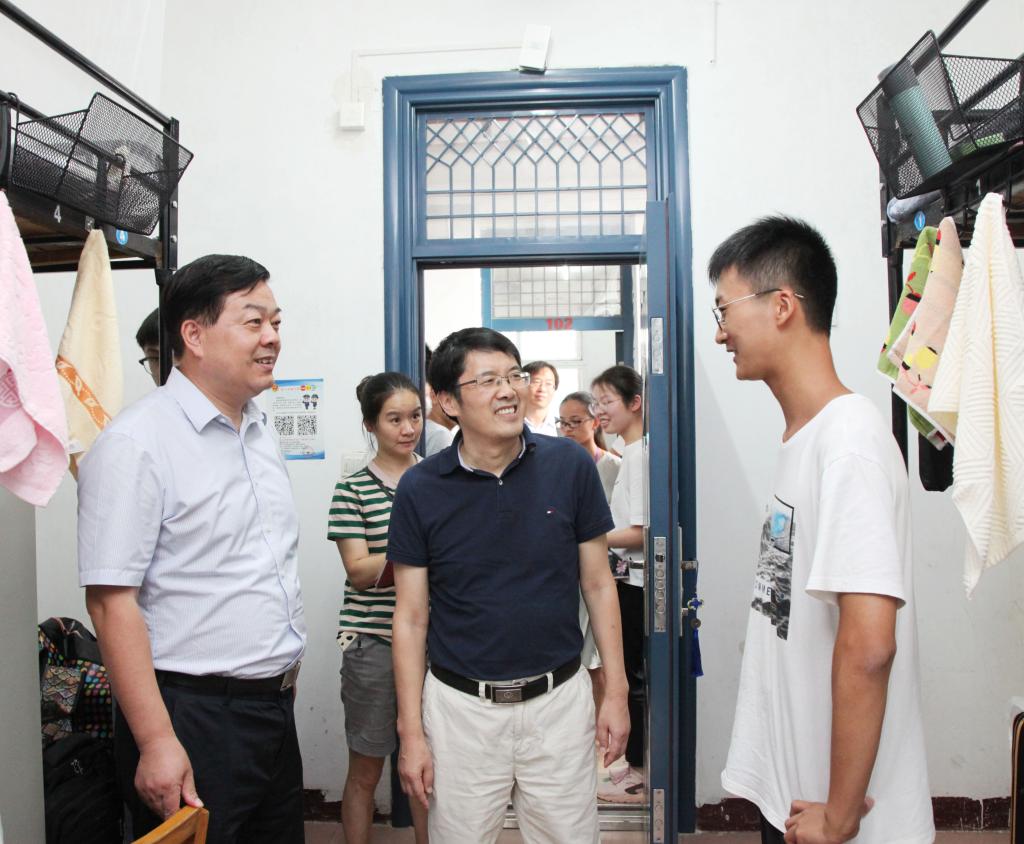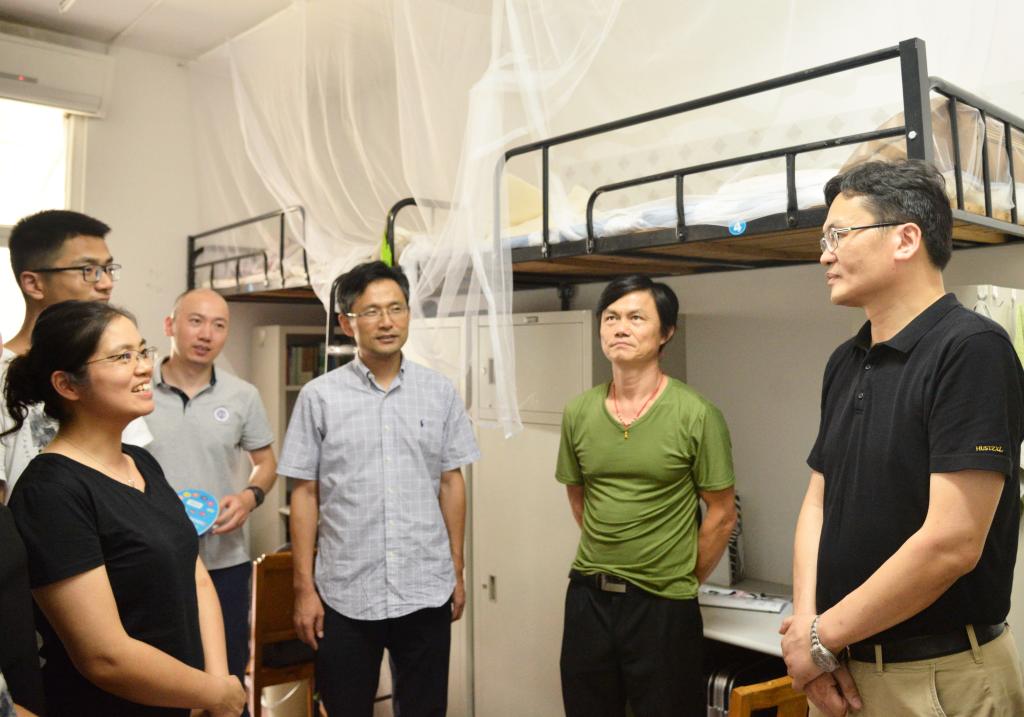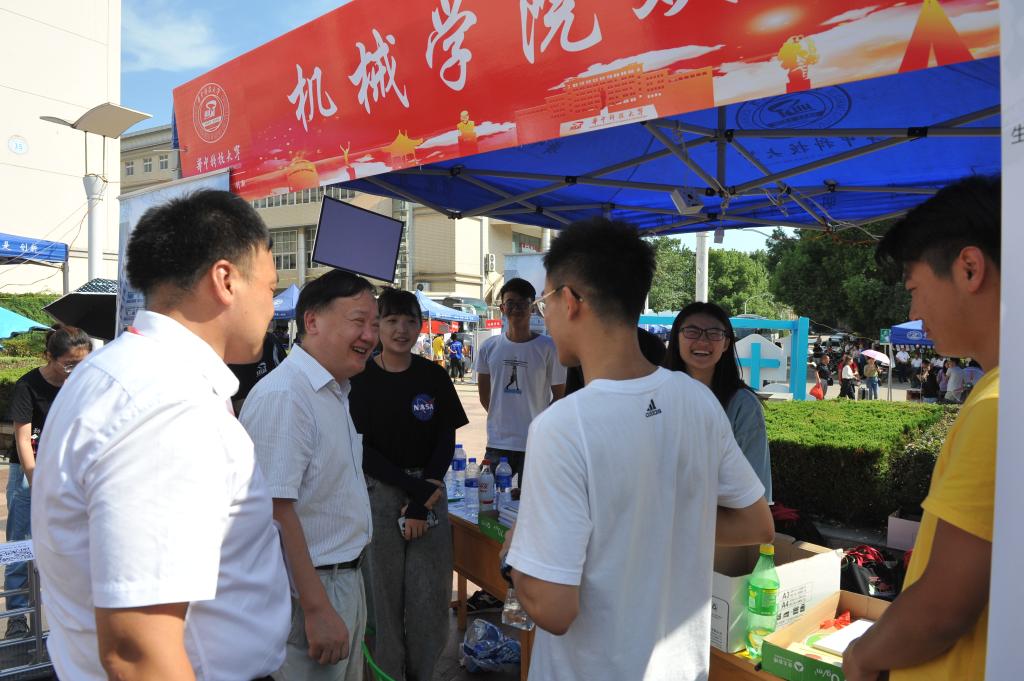 School of Civil Engineering launched an event called "Old Books for New Dreams". More than 40 sets of freshman textbooks and thousands of professional books are neatly placed on tables and shelves for freshmen and senior students in need. These books are donated by graduates of 2019, carrying much concern and love. This activity has been carried out for 11 years, and more than 1,000 people have benefited from it.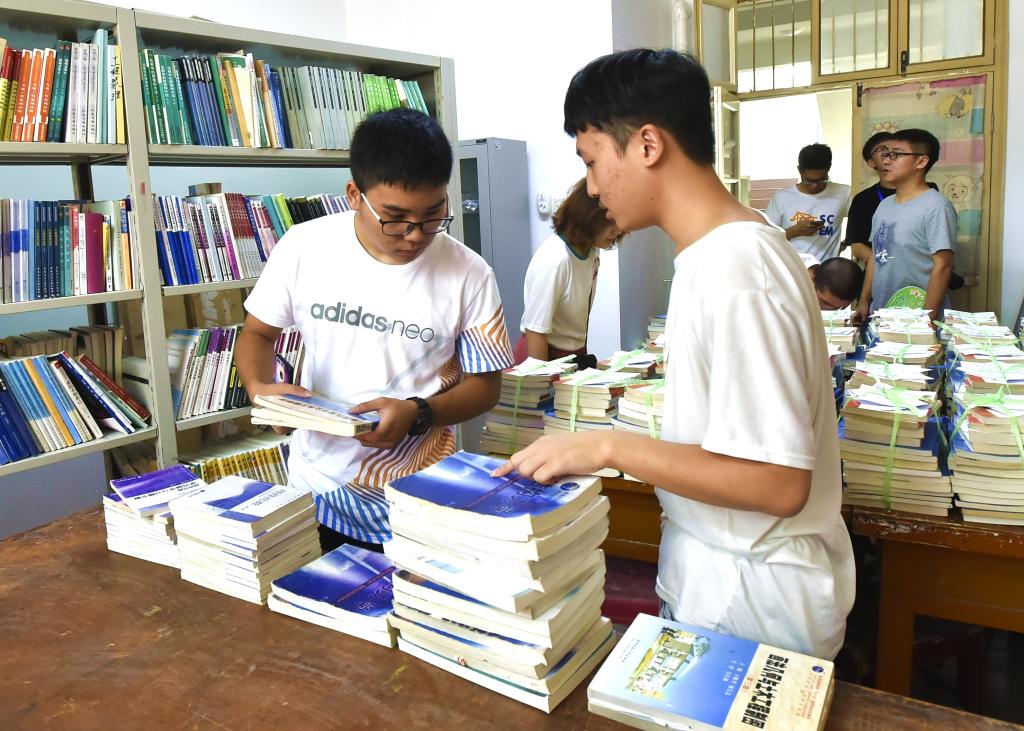 To greet freshmen, School of Cyber Science and Engineerign has prepared a variety of gifts, namely T-shirts, badges, customized notebooks, customized stationery, freshman manuals among other items. During the orientation period, Qinyuan intersection saw five freshmen teachers and class teachers conduct in-depth exchanges on issues concerning parents and meticulously answer questions of freshmen and parents, thus received unanimous praise from parents and freshmen.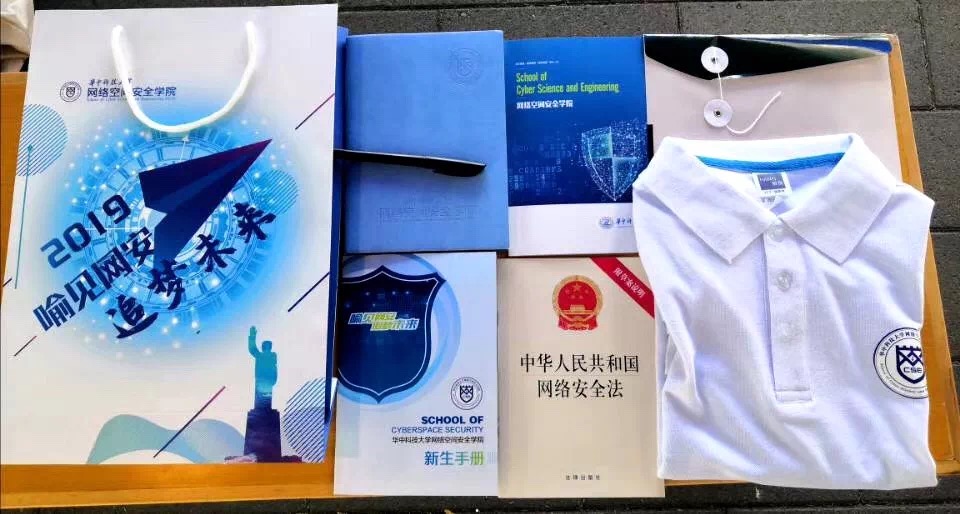 In the tent of School of Public Administration, Subiinur Juma(pronounced as) a 2018 undergraduate of the School (second from right in the above picture). To better greet the juniors, she has been in close touch with freshmen she was responsible for during the summer vacation. It is learned that the School has prepared mosquito nets, dormitory stair mats and other daily necessities for freshmen as well as the School's annual publication - "Welcome! Freshmen", which students have offered to compile during the summer vacation.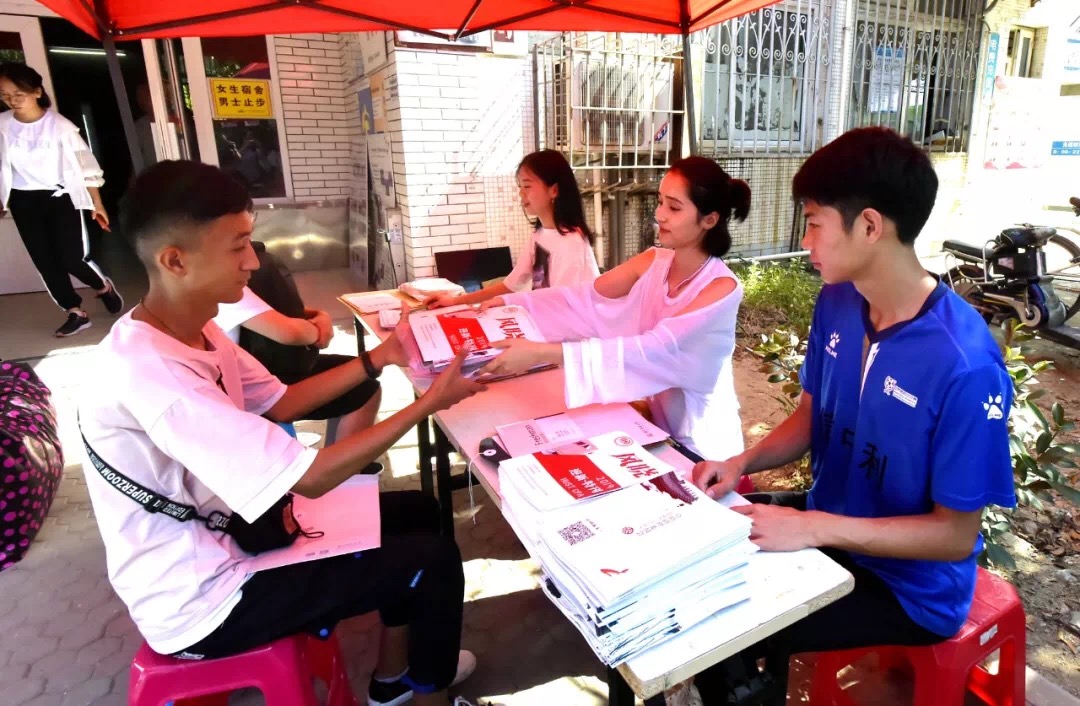 A squad of volunteers wearing yellow caps, set up by the logistics group at the intersection of orientation area, helped freshmen travel the "last 100 meters" to the dorms. For two days in a row, 12 volunteers wheeled luggage for freshmen more than 120 times, and helped answer students' questions about various life services.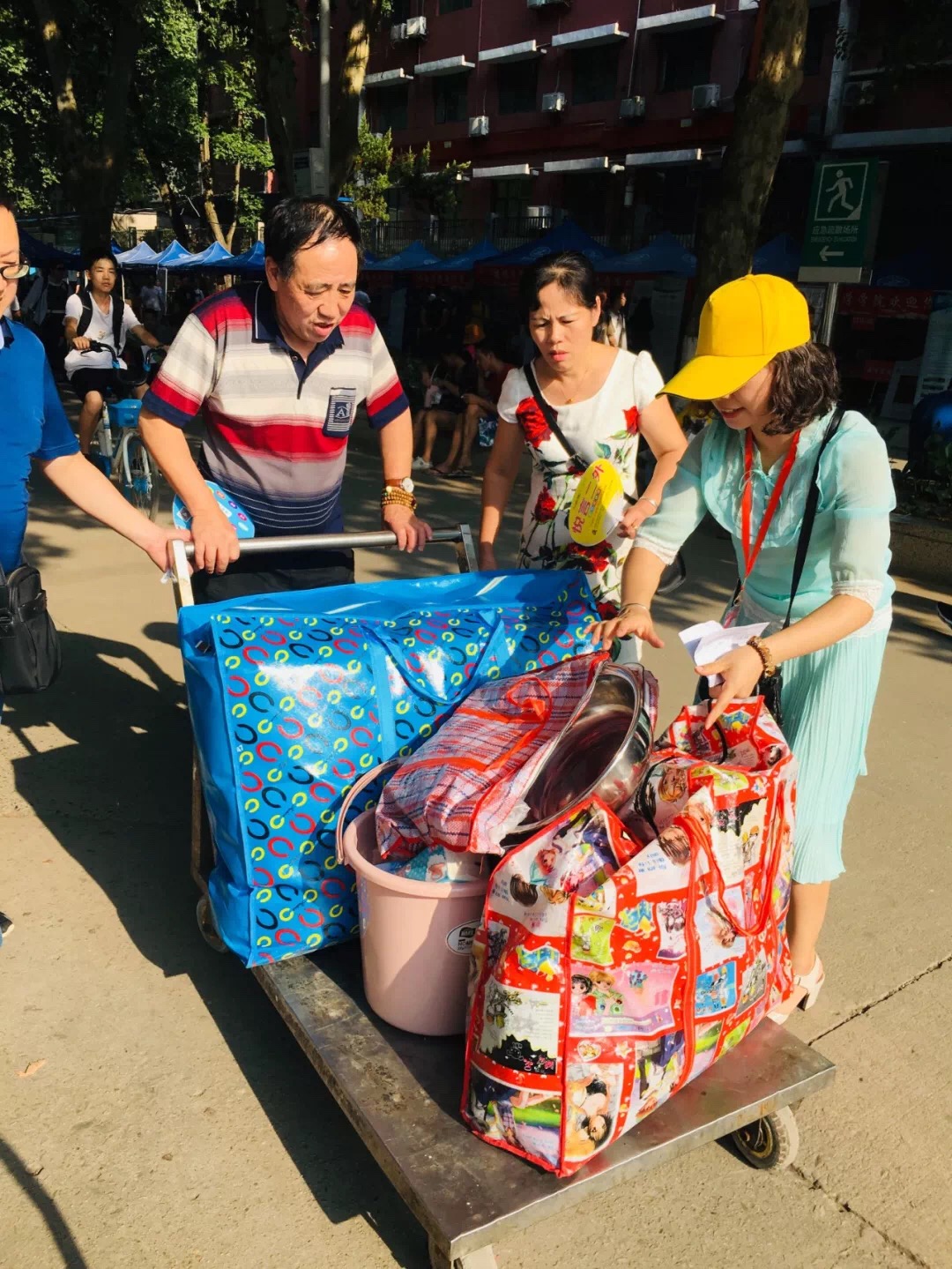 HUST Press Corps of student journalists interviewed more than 50 new arrivals on the spot. "What was your first impression of HUST?" "What goals have you set for your college life?" Short Q&As saw many witty remarks, leading to a lively atmosphere. All the freshmen interviewed said that seniors' problems were worth pondering.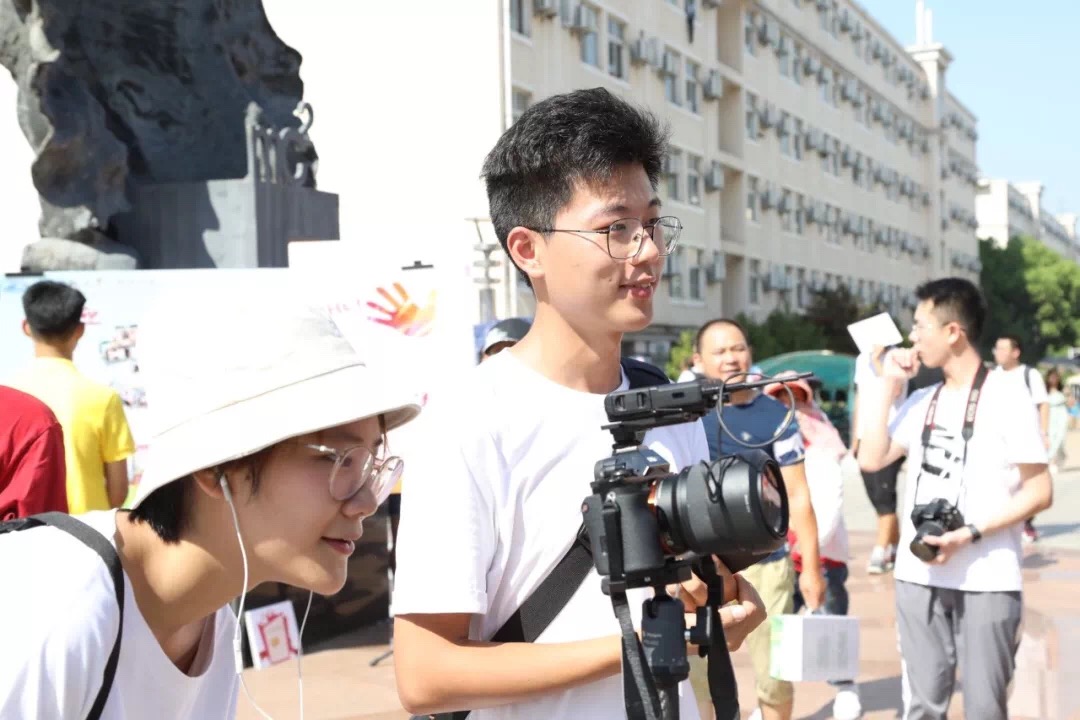 One called Huang Yuhui drew much attention today. The eye-catching Euler's formula on his T-shirt quietly identified him as an undergraduate 2019 in the School of Mathematics and Statistics. "Upon arrival, seniors and teachers asked me about my T-shirt." Huang Yuhui, a shy student from Liu'an No. 1 Middle School, has been fond of mathematics since he was a child. He has made an idol of Euler, a mathematician. Although he got 145 points in mathematics in the College Entrance Examination, he did not feel that he had an advantage accordingly. "There must be many talents in HUST!" "He said earnestly, looking more hopeful than stressed.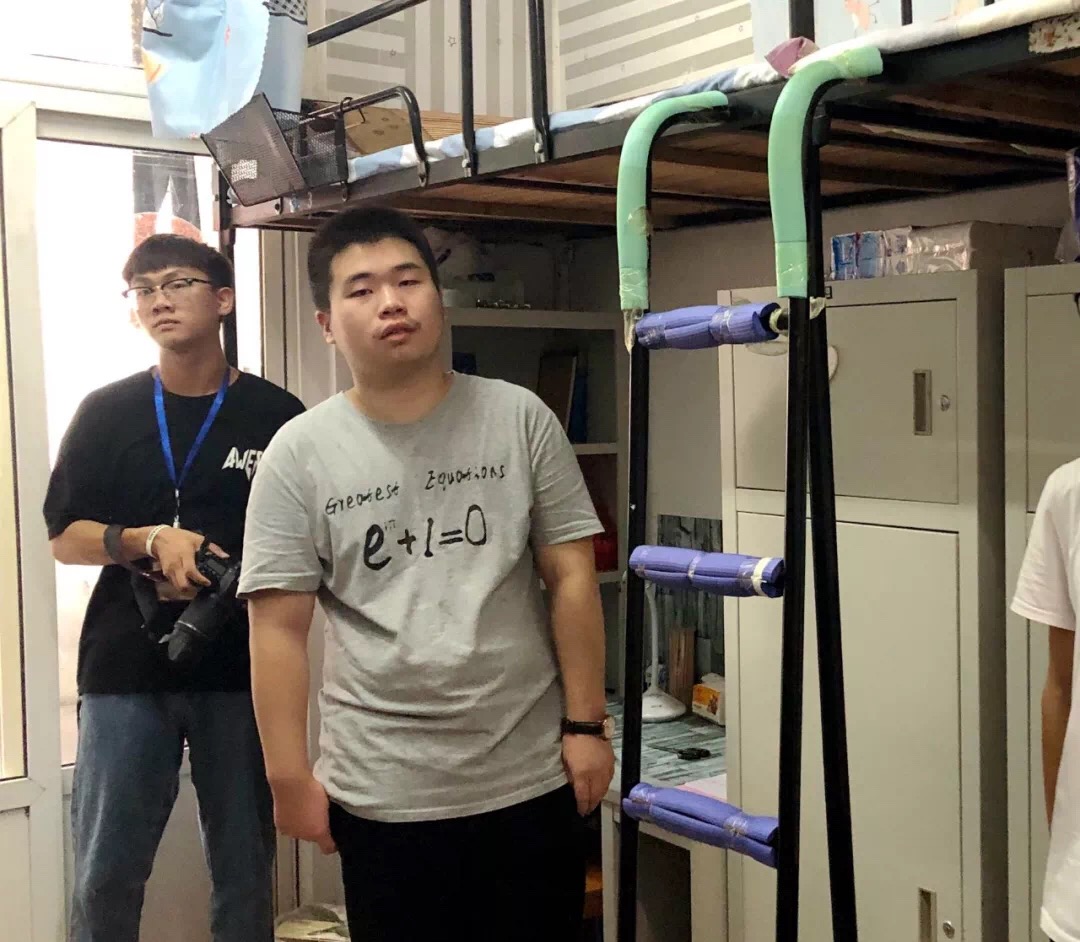 Highlights
School of Automation: Senior students greeted freshmen with smiles. The facial recognition developed by themselves works "promptly, precisely and perfectly"!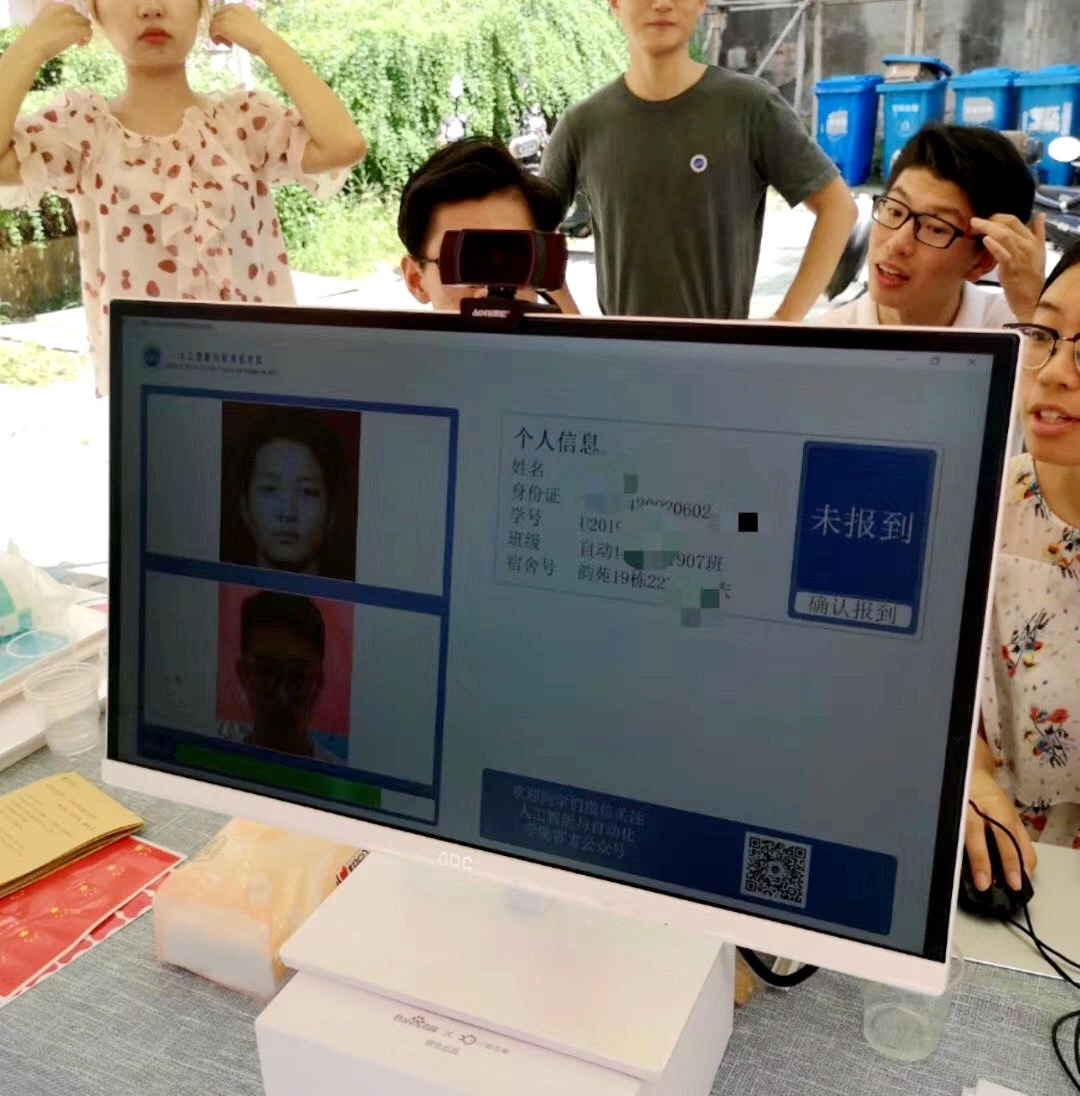 School of Naval Architecture and Ocean Engineering: Let's skip the small talks and take a look at the national achievements.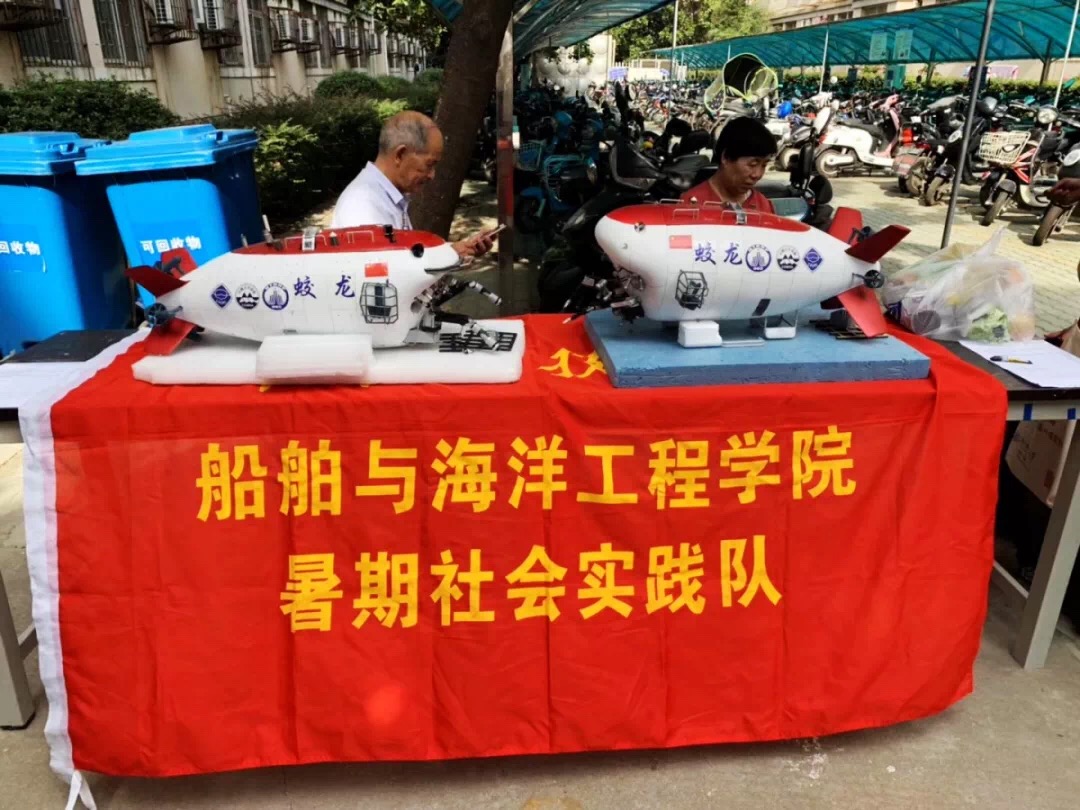 School of Life Science and Technology: Wuhan is boiling hot. Please have some watermelon!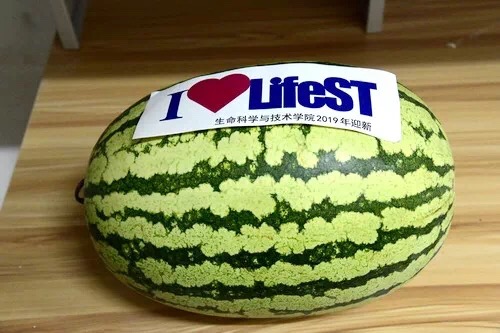 School of Electrical and Electronic Engineering: Do you have any questions? Teachers in charge of undergraduate and graduate classes are here for you.
School of Energy and Power Engineering: Every freshman was requested to sign their name on the memorial wall named "Pact of Struggle". To mark the special moment, pictures were taken with their parents, teachers and classmates. That was specially planned to the render the orientation day a special and unforgettable one.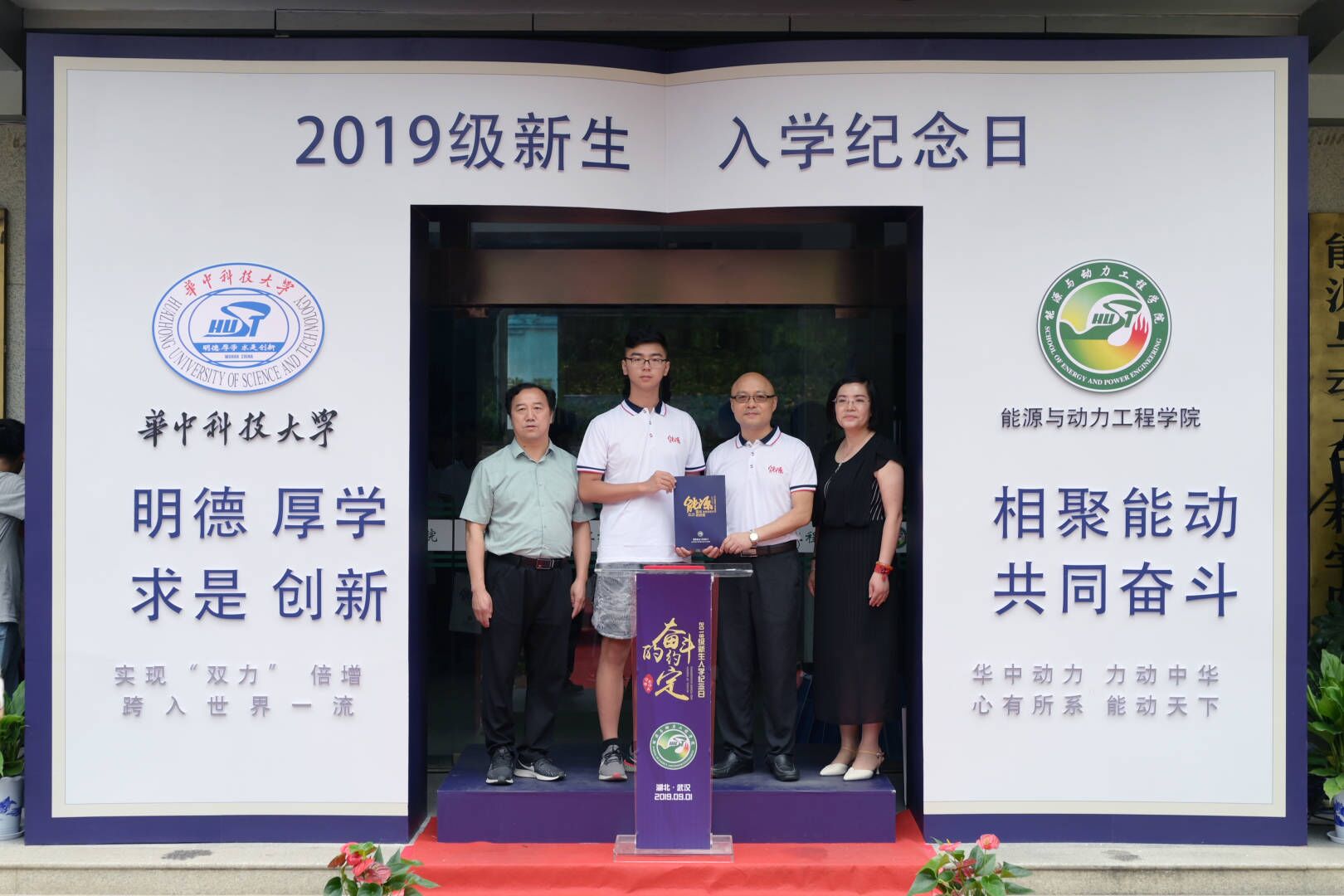 Original Article From: http://english.hust.edu.cn/About/News___Events.htm
Learn More and Apply: Huazhong University of Science and Technology