Illia Kotliar's irrevocable bond to China started 4 years ago when he was 14 years old. He decided to take part in a summer program abroad on his own and searched for a "short-term overseas studying program". Since he was commited to the field of finance and economics for his future, he narrowed the target city to Shanghai – the international financial center of China. He successfully joined a program in Shanghai, he fell in love with Chinese culture and Chinese language and was determined to study in Shanghai for university. SUFE, therefore, suits him perfectly. Three years along, Illia speaks Mandarin naturally and fluently.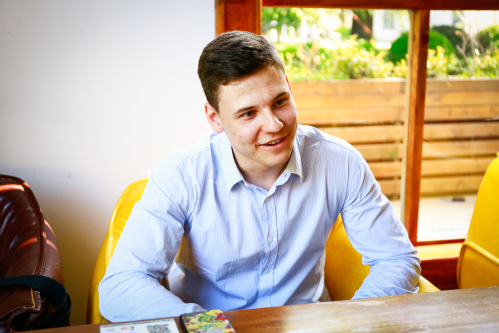 "The most important thing is to learn Chinese well. When you go visiting or traveling in a foreign country, you should love the culture, love the local people, and then you can make progress and truly benefit from this special experience." Illia said so genuinely when asked about any advice to other foreign students. Indeed, his love for China helps him get accustomed to this new environment quickly. As a Ukrainian student studying abroad, he sometimes answers questions from other junior students from his hometown who are interested in going abroad as well as give them useful advice. He mentions the Confucius Institute, which introduced him to those students. It is relatively uncommon for a Ukrainian to study in China, compared with European countries, especially now because of the additional benefits Ukraine gets with the European Union, but he believes China will receive more and more Ukrainians in the future.
Since childhood, Illia has developed a strong interest in finance. He fondly recalled playing Monopoly, which may be the earliest trigger for his commitment to finance. He proudly handed in a project idea early when he was 12 years old. Due to his experience in summer camp that helped him build connections, he has been doing some work by invitation from friends whose projects win bids from time to time. During the Brazilian Olympic Games in 2016, he helped contact factories for an advertising project. He enjoyed it and regarded it as basic practice for future business work. Now, he already has a few ideas. He wants to try to start an undertaking, probably do some trading. "After all," he said, "China is a huge market with unlimited potential."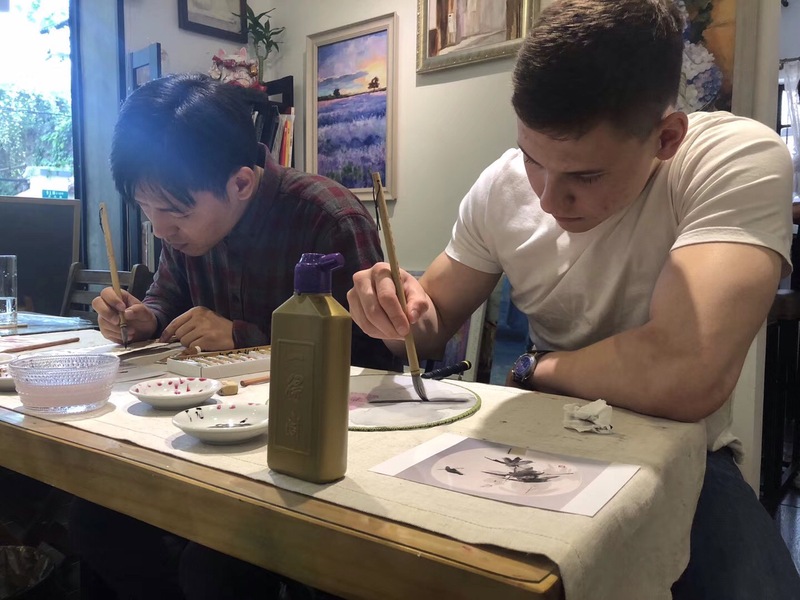 Actually, Illia is quite a "star" in SUFE. He is warm-hearted and always helps out other students. Many students talk about the time Illia helped a young Korean student who had fallen on a rainy day and bloodied her legs. He supported the girl to sit in the hall and helped taking care of the wounds. He insisted to take her to the hospital after the basic treatment and didn't come back for class until he made sure that everything was settled well. Many similar examples that show his kindness can be listed. Therefore, he has become the student representative for Ukraine students and helps addressing all kinds of difficulties.
When a Ukraine student wasn't able to be back for the new semester because he lost his passport in America. He helped to make contact with the school to ensure his registration procedures could be delayed according to the regulations, the problem was solved successfully due to his great effort. Everyone is grateful for all the contributions Illia makes to this community, this "home".
Illia is now preparing for the SUFE International Cultural Exchange Festival in May with his friends. He is looking forward to introducing more about Ukraine to Chinese students and gaining more understanding from both cultures.