SMU News, Apr. 1 At the invitation of the School of Tourism and History and Culture of our University, Professor TOKUMURA SHISEI, Japanese tourism research expert and a foreign teacher of Hangzhou Normal University now, gave a lecture entitled "Some Problems of Current Development from the Definition of Rural Tourism and the Significance of Rural Revitalization" on March 27th. The lecture was co-sponsored by the School of International Cooperation and Exchange Office, the Science and Technology Branch and the School of Tourism, History and Culture. More than 100 teachers and students from the School of Tourism, History and Culture and other relevant colleges and departments attended the lecture. The lecture was presided over by Professor La Ming Qing, dean of the School of Tourism, History and Culture.
This lecture mainly focuses on the three aspects of rural tourism, rural revitalization, rural accommodation and their interrelationship. From the analysis of the current situation of China's development, the enhancement of national strength and influence and other factors on the positive impact of tourism development, he interpreted the definition of rural tourism, analyzed the current situation, characteristics and existing problems of rural tourism development. Meanwhile, he gave a reference method to solve the problem.
News link:
TOKUMURA SHISEI, Doctor of Science of Peking University, member of the Expert Committee of World Federation of Tourism cities, Chief engineer of Ecological Planning and Design Research Institute, is mainly engaged in tourist source market, tourism management, scenic spot management and management, rural tourism, residential design and planning research, hot spring development and service quality research, and has participated in the compilation of tourism reconstruction plan after earthquake disaster in Beichuan County, which was presided over by School of Tourism, History and Culture, SMU.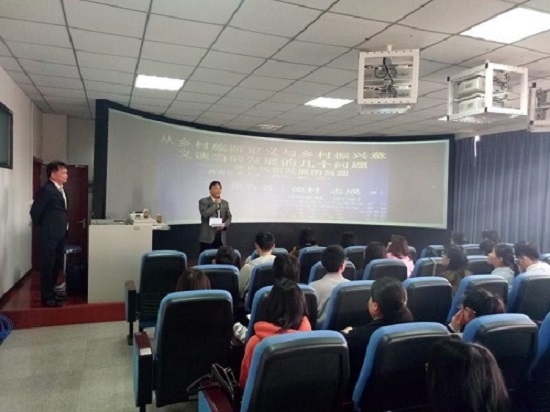 Original Article From: http://english.swun.edu.cn/News.htm
Learn More and Apply: Southwest University for Nationalities