SMU News, Apr. 7 A lecture series on "Another Day (Breaking Old Thoughts of Learning English)", hosted by the Office of International Cooperation and Exchange and undertaken by the School of Foreign Languages and Graduate School, was successively held in the past few days on Hangkonggang Campus and Wuhou Campus.
Dr. Carol Margie Johnson, a well-known expert of applied psycholinguistics from Arizona, and Ann Maria Hoch, a consultant of ESL education software from California, came to SMU and gave fortnight's lectures. The lectures were open for undergraduates and postgraduates of the School of Foreign Languages as well as non-English postgraduates.
Dr. Carol and Ann, with SMU students' language background and practical requirements as their orientation, expounded psycholinguistics in a humorous, brief and vivid way, according to American latest research data and cases on psycholinguistics. They analyzed psycholinguistics from such different perspectives as the input and output of information, lexicon, phonology, grammar, and memory. They also introduced related research theories and achievements. Furthermore, Dr. Carol and Ann, from the point of view of language learners and language researchers, demonstrated how to transform techniques of first language acquisition into foreign language learning. They also discussed misdirection students may drown in when learning a foreign language, which offered students a new perspective, thinking, and technique to learn a foreign language.
During lectures, Dr. Carol and Ann interacted a lot with students, which will pave a way to learn a foreign language well for students. Students all expressed that they have benefited dramatically from the lectures in a harmonious class.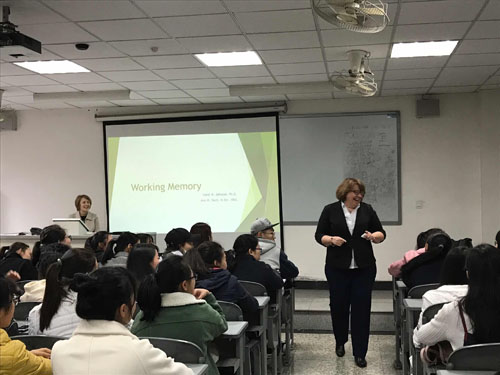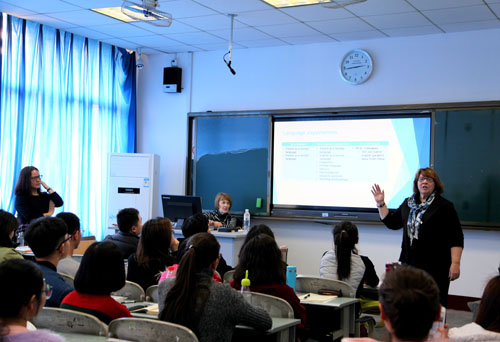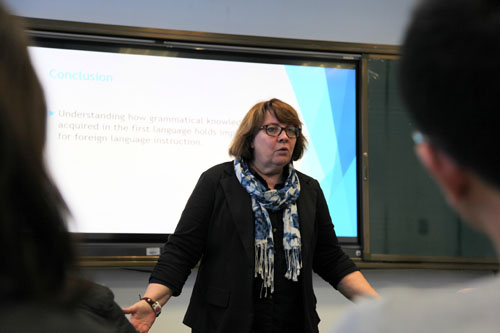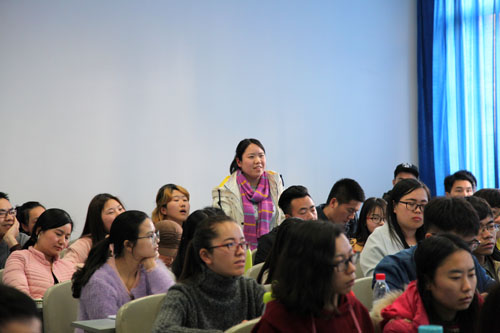 Original Article From: http://english.swun.edu.cn/News.htm
Learn More and Apply: Southwest University for Nationalities