One in five people in the world today lives in China. It is a country whose history and civilization stretch back thousands of years. Situated on the mouth of the Yangtze River, Shanghai is the most influential economic, financial and cultural center in east China. Four years ago, when Luisa Monteiro received the offer from Shanghai University of Finance and Economics(SUFE), she decided to start her brave journey there, mastering the intricacies of the language, enjoying the most modern features of today's China and gaining an enhanced appreciation for the national culture.
Choosing to come to SUFE was both daunting and alluring in equal measure for her. Before Luisa came to China, she had never studied Mandarin. However, inspired by her brother who once studied in Harbin, she still decided to apply for universities in China. Her first year in China was mostly spent in hour-long lessons with her Chinese language teachers, with her head about to explode, just like any beginner in language study. But she was determined to prevail, gradually memorizing the pinyin, the intonation and the simplified characters. Absorbing the language through repetition, hard work and just being in China, Luisa is now quite proficient.
Though some of her courses only use Chinese as the instruction language, she actually enjoys them and performs well amongst both her Chinese and foreign classmates. One of her favorite courses is very innovative, requiring students to run a designed business, to play the role of CEO, CFO and other management positions, and not to go bankrupt. Academic life is more intensive in SUFE compared with that of Mozambique, her home country. In Mozambique, the maximum number of courses that one can attend per semester, on average, is six. When she told her parents that she had to take eight courses even in her third year, they were indeed shocked. Scoring can be unpredictable as well. As she has experienced, a pokerfaced professor may just give a top grade in the end.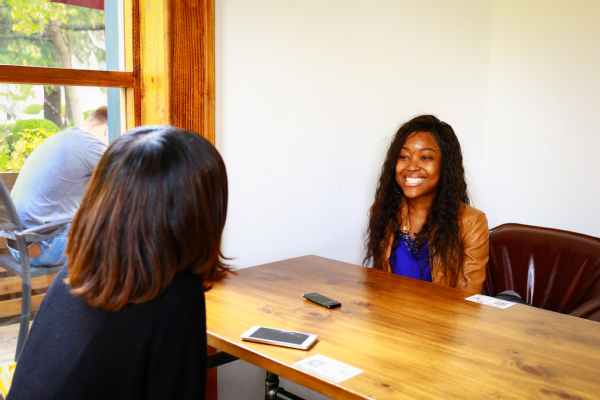 Say goodbye to knives and forks. Chopsticks became her means to sample new and tasty Chinese dishes served in small bowls. Xiaolongbao, crawfish, dim sum, Peking duck and pumpkin pie, her favorite! There is definitely a lot of delicious food left to explore. Luisa shared with us that she occasionally boils frozen dumplings, as it is quick and convenient. But she hasn't tried making dumplings herself. In the previous year, she chose to fly back home during winter break, and thus missed the celebration of Spring Festival but does want to experience this great holiday. She also noticed the considerable amount of toasting in China, the great hospitality tradition for networking and learned many of the underlying cultural nuances – such as following the senior person at your table and try to empty your cup.
Every year SUFE will organize different kinds of extra-curriculum activities for foreign students, including the Foreign Students' Cultural Festival. Luisa enjoys her colorful campus life here. Crowned as a "Top ten campus singer" in SUFE, she is a campus star now. She is not only a member of the renowned school choir, but also a solo singer in an acappella group. For her, joining extracurricular activities is a path to self-exploration, just like how her favorite singer JJ Lin did while writing his songs. So far, she has gone to Nanjing and Beijing, the ancient capitals of China, as well as Harbin, where she saw the amazing ice lantern and sculpture shows. Shanghai remains her favorite city, for she enjoys the convenient modern life here. Sometimes the weather is annoying, with huge fluctuations all the year, but meanwhile, the beautiful scenery of spring and fall that is seldom seen in Mozambique really fascinates her.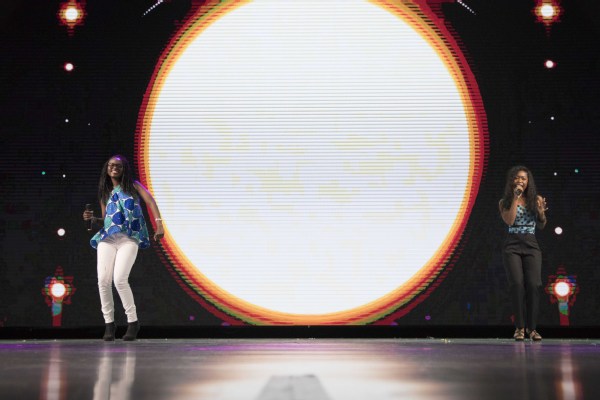 Speaking of the rewards of her journey, Luisa expressed her great thrill of meeting up with so many people from different cultural backgrounds; she hoped that she could have the privilege of meeting more in the future. Her optimism as well as her courage are inspiring, as life never seems to be a mundane experience for her. Looking back at the start of her trip in China, we can see that she is no longer the same confused young woman who got lost in the huge amount of lessons every day. It is a story of growing up, and all of SUFE wishes her good luck in the future in her exploration of life's excitements.