On March 15th, Lujiazui Financial City Job Fair was held in the Student Center, Wudong campus. The job fair attracted 41 companies in Lujiazui from banks, security, fund, tenancy and new finance, providing nearly one thousand of positions.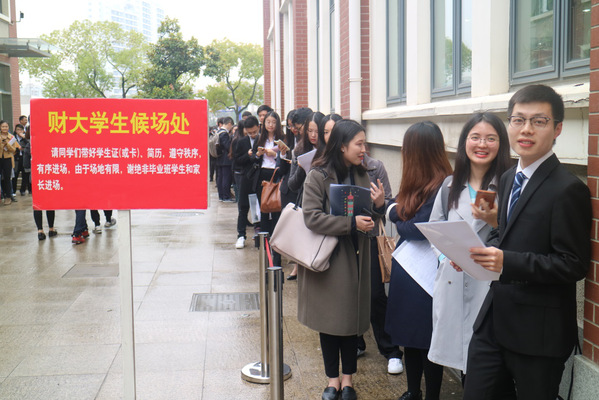 Students were well prepared with rich internship and recruitment experience. They were all sure and confident about their future . A postgraduate from School of Humanities said, "After spring recruitment, I would broaden my horizons and I won't narrow my view in a specific area." A student from School of Laws, reckoned "My Postgraduate Entrance Examination scores are not enough to get me a interview for the master degree, but the fierce job fair on campus made me change my mind. Hopefully, I will find an occupation that suits me."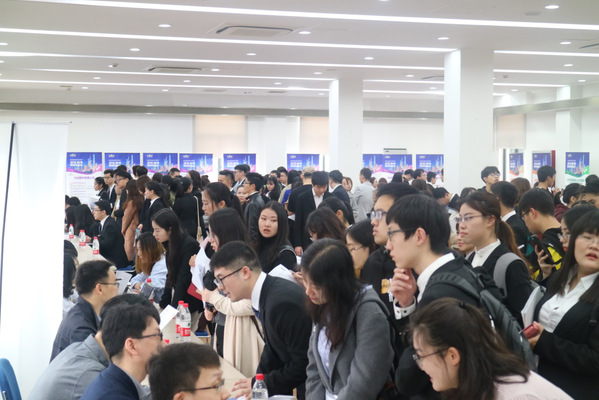 In record, the university will actively collecting qualified job information and introducing job resources and promote spring recruitment and help graduates find satisfactory jobs. There will be 7 job fairs in SUFE in succession from the middle of March. Meanwhile, the fair will create an internship area for seniors.