On April 3rd and 4th, the Graduation and Degree Awarding Ceremony for 2019 Graduates is held in Beijing Campus and Baoding Campus respectively.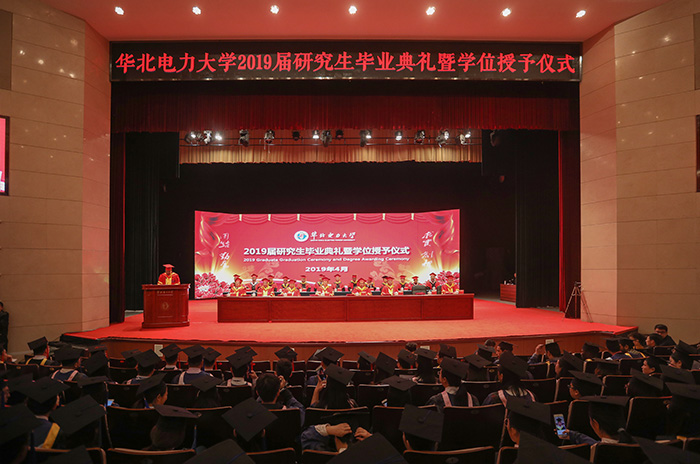 Leaders of NCEPU, Yang Yongping, He Hua, Li Shuangchen, Hao Yingjie, Sun Zhongquan, Wang Zengping, Guo Xiaofeng, Tan Qinliang and Mi Zengqiang, the Headers of the related Departments and Schools, 2638 graduates attend the ceremony. The ceremony is presided over by Vice President Sun Zhongquan and Deputy Secretary of the Party Committee Guo Xiaofeng.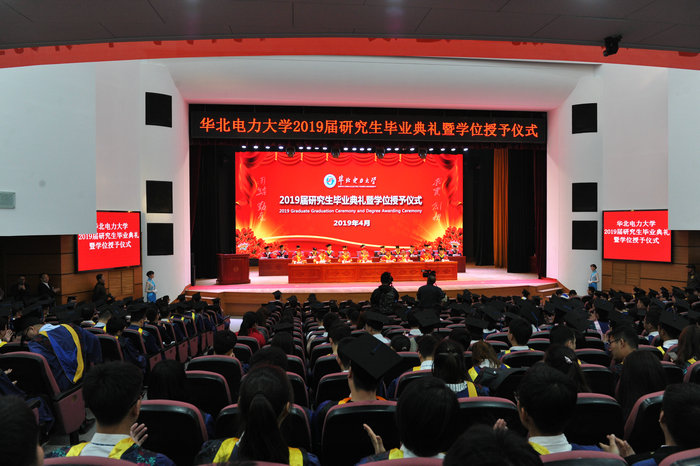 Wang Zengping, Vice President and Vice Chairman of the Academic Degree Committee of NCEPU, announces the decision made by the Academic Degree Committee of NCEPU. The staffs reads out the list of 2019 Outstanding Graduates and 2019 Outstanding dissertation reward-gainers of NCEPU.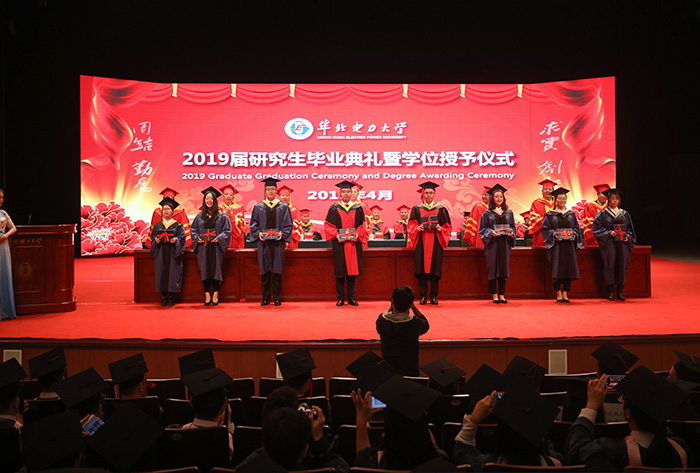 Participating leaders presents certificates to the representatives of award-winning graduates.
The certificate-presenting marks that the 2019 graduates have transformed from "NCEPUers" to "NCEPU alumni." This year, 192 graduates are recruited as class alumni contact person. The participating leaders issue the Letter of Appointment for them.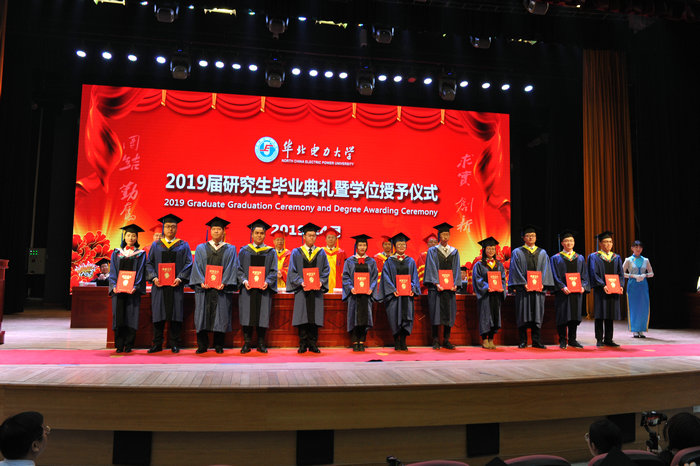 Yang Yongping, President and Chairman of the Academic Degree Committee of NCEPU, expresses his sincere hope for 27 Ph.D students and 2611 with Master's degree who are about to leave the campus. He also extends heartfelt thanks and sincerity for teachers and parents who cultivated these students.
At departing, Yang Yongping proposes three expectations for the 2019 graduates, wishing that they will have a bright future.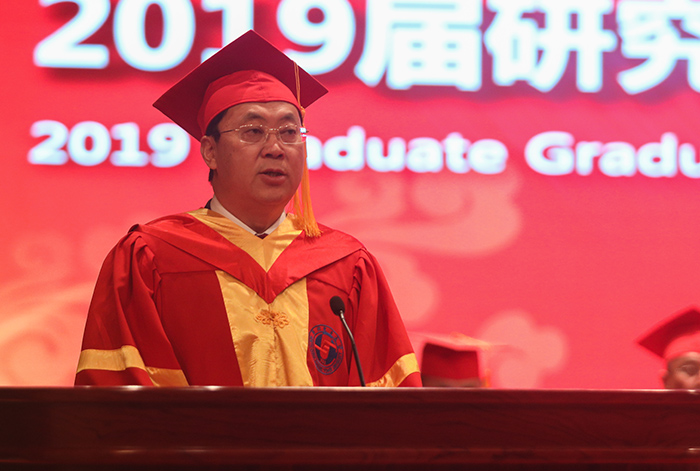 First, he hopes that the graduates will carry on the spirit of NCEPU, aim high and always strive to be enterprising and realistic in the new life journey in the future. Second, he hopes they can attach more importance on innovation and advocate their youth value in serving the country. Third, they should be thankful, discipline themselves and realize their ambitions without forgetting the cultivation of morals.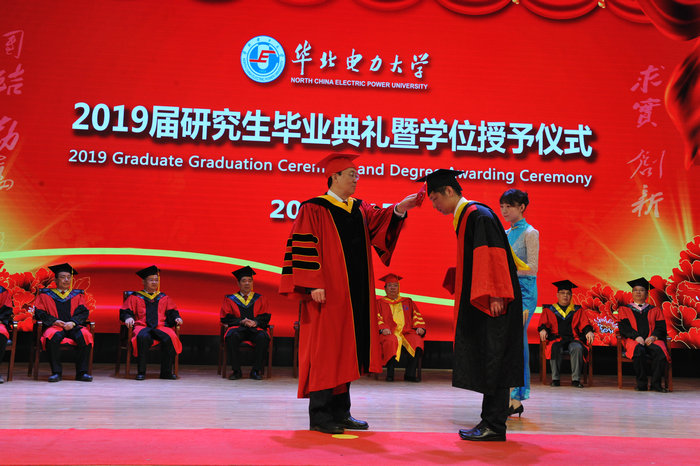 Representatives of graduates, postgraduates and tutors give speeches.
Afterwards, the 2019 Graduate Degree Awarding Ceremony is held. Wang Zengping hosts the ceremony.
At the ceremony, Yang Yongping award degree for graduates and takes photos with them.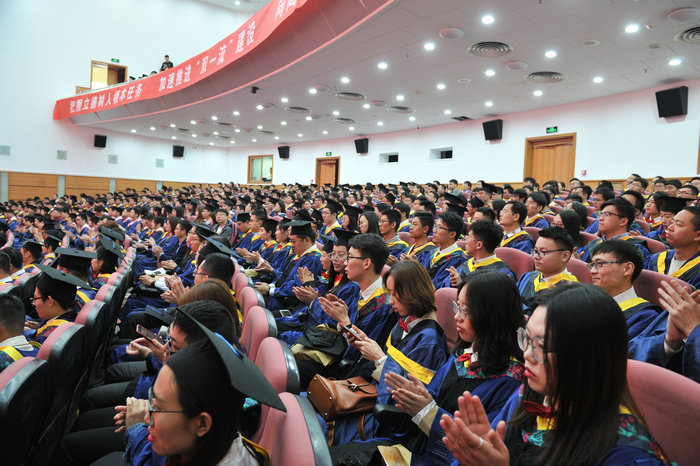 Original Article From: http://english.ncepu.edu.cn/hddt/index.html
Learn More and Apply: North China Electric Power University