Jinan's supportive policies and efficient services are attracting more and more illustrious individuals.
Edvard Ingjald Moser, winner of the Noble Prize for physiological medicine, pledged to help promote the city's brain and neuroscience research and development on May 5.
He signed a cooperative agreement with Shandong University, the Licheng district government and Jinan Quanrunze Investment Co to establish a Noble Prize workstation.
According to the agreement, Moser and his team will spend at least four months a year at the workstation in Jinan.
Shandong University President Fan Liming expressed her warm welcome for Professor Moser and said she will fully support his team in scientific research and offer all-round services.
The cooperation will bolster the city's development in the field of systems neuroscience and also attract more top biomedical research experts and resources from home and abroad.
At the signing ceremony, Moser was also appointed the chief scientist and honorary president of the Brain Sciences Institute of Shandong University.
Moser, born in Norway in 1962, earned a doctorate of neurophysiology at the University of Oslo in 1995.
He has released some cutting-edge studies related to brain mechanisms in authoritative magazines such asNature, Science,andCell,and has continuously promoted the development of world brain science.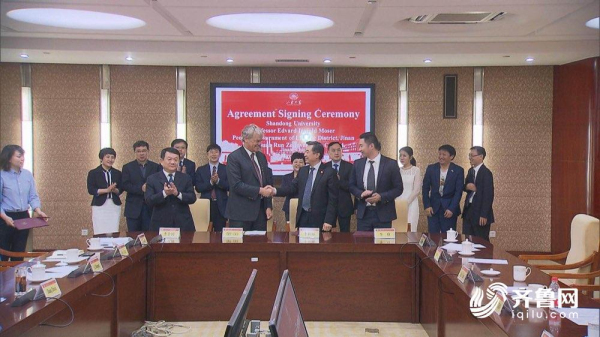 The signing ceremony for the Edvard Ingjald Moser workstation is held at the central campus of Shandong University on May 5. [Photo/iqilu.com]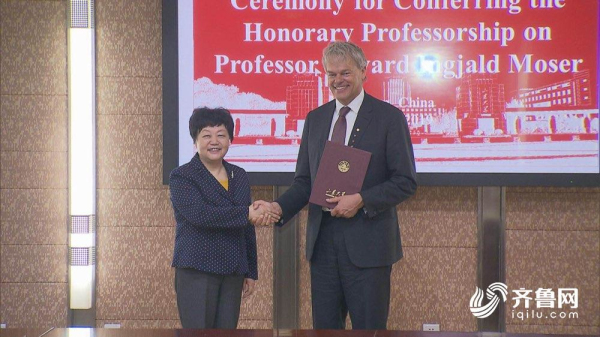 Fan Liming (L), the president of Shandong University, shakes hands with Edvard Ingjald Moser (R) at the signing ceremony on May 5. [Photo/iqilu.com]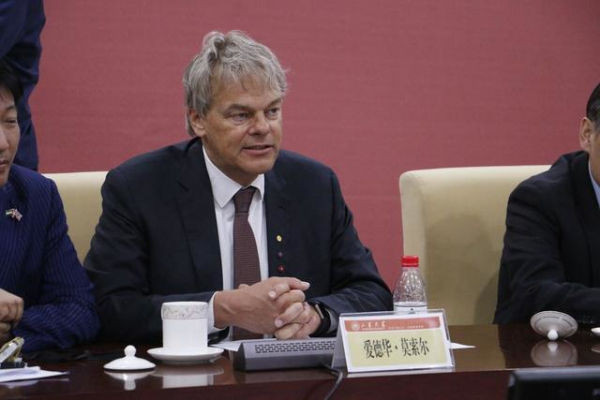 Edvard Ingjald Moser, winner of the Noble Prize for physiological medicine in 2014, makes remarks at Shandong University. [Photo/dzwww.com]
Original Article From: http://www.en.sdu.edu.cn/News.htm
Learn More and Apply: Shandong University