From September 30 to October 2, 2018, President Yu Zhigang of Ocean University of China (OUC), at the invitation of Prof. Piotr Gwizdala, Rector of University of Gdańsk (UG), and Mr. Jacek Namiesnik, Rector of Gdańsk University of Technology (GUT), led a delegation to these two Polish universities and signed cooperative agreements with them.
At UG, the delegation was warmly welcomed by Rector Piotr Gwizdala and Prof. Piotr Stepnowski, Vice-Rector for Research and International Cooperation. Rector Piotr Gwizdala told the delegation that he was looking forward to closer cooperation with China's universities in the areas of science and engineering. He noted that OUC was a renowned university in China and that the agreement signed marked the beginning of cooperation. He also expressed his belief that there was great potential for cooperation between the two institutions.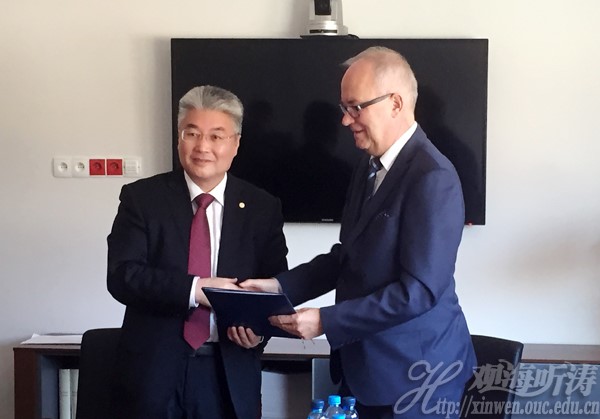 President Yu expressed his thanks for the warm welcome. He recalled the meeting with UG's former rector in Zhanjiang, China, three years ago, where he made a promise to visit UG. He said that the two universities were similar in many respects: both of them are comprehensive universities featuring marine science, and both are in a position to take full advantage of the expansive cooperative opportunities provided by the Belt and Road initiative (B&R) to move forward together. President Yu added that, as a Chinese proverb goes, "a journey of a thousand miles begins with a single step". Bilateral cooperation could start from a joint research project, and then, with the exchange of teachers and students and the joint training for doctoral candidates, progress into wider areas step by step.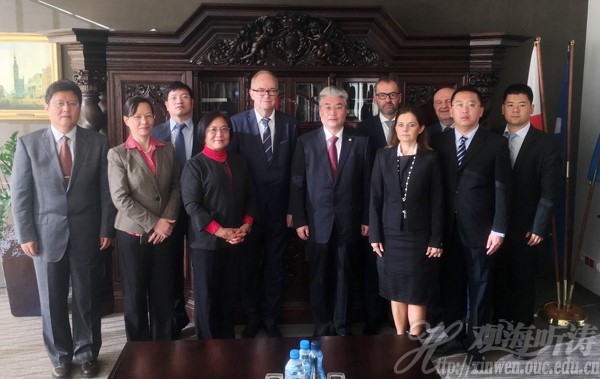 After signing the agreement, the delegation had a meeting with UG's professors specializing in marine science, geology, chemistry and information technology. Jiang Wensheng, Dean of OUC's College of Environmental Science and Engineering, gave an overview of OUC' scientific research in the marine-related disciplines. The professors engaged in an in-depth discussion so as to identify areas of common interest. Following the meeting, the delegation, accompanied by Prof. Wu Lan, Director of the Chinese Department visited the campus, an exhibition of graduation projects and the teaching facilities. During the visit, the delegation also compared notes with the Faculty of Law and Administration on the exchange of teachers and students and on the cooperative education, as well as visiting UG's research vessel "OceanografII",where they held discussions with relevant crew and professors.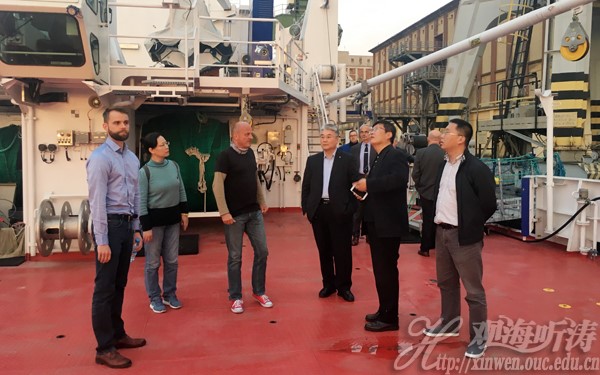 At GUT, the delegation was welcomed by Rector Jacek Namiesnik, and Prof. P. Dominiak, Vice-Rector for Internationalisation and Innovation and the two sides signed a Memorandum of Understanding. Mr. Dominiak reviewed his visit to OUC in 2017, and gave an overview of GUT's history, departments, international students and programs of student exchange.
President Yu expressed his thanks for the warm welcome, saying that GUT boasted a long history and excellence in science and engineering, and that the two universities enjoyed bright prospects for cooperation in fields of marine engineering, information science and economic management. He also noted that the professors from the two universities had jointly applied for a Sino-Polish intergovernmental cooperation project in science and technology, and that OUC encouraged teachers and students of related disciplines, such as information science and technology, shipping and ocean engineering, economics and management, to participate in the exchange. OUC is also exploring possibilities of hosting joint education programs with GUT.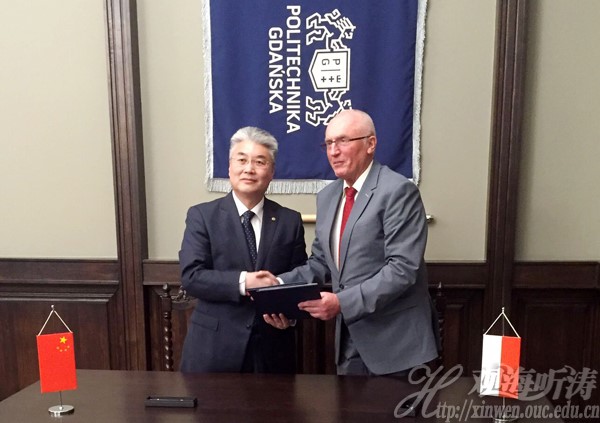 Later, the heads and professors from GUT's Faculties of Architecture, Chemistry, Management and Economics, Ocean Engineering and Ship Technology, and Electronics, Telecommunications and Informatics gave an overview of the disciplines, scientific research and international cooperation of their faculties. Wei Zhiqiang, Dean of OUC's College of Information Science and Engineering gave a brief introduction to the college and then explained cultivation of talent and scientific research. The professors from both sides held a beneficial discussion in areas of common interest. After that, the delegation visited GUT's 3D immersive virtual reality lab and the TASK Computing Center, one of Poland's largest urban internet centers, which was established in 1994.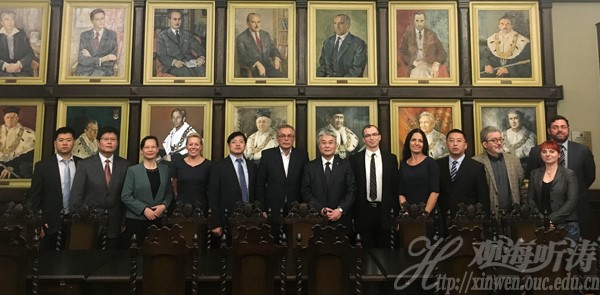 This trip marked the first time an OUC delegation has visited Polish universities. It expanded OUC's partnerships along the Silk Road Economic Belt, bringing new depth to the university's B&R educational cooperation.
Original Article From: http://eweb.ouc.edu.cn/news/list.htm
Learn More and Apply: Ocean University of China