Recently, a high-level conference on China-Africa health cooperation(abbreviated as"China-Africa conference on health cooperation") was held in Beijing. With the theme of "deepening China-Africa health cooperation and building a healthy silk road together", the dialogue and exchanges in various fields were carried out.
Gerard Nkengurutse, the Master Degree Candidate from Burundi, and Tesfaldet HabtemariamHidru, the Doctoral Candidate from Eritrea, participated in the "global health - the path to youth leadership" round-table conference of global health youth leaders of China-Africa conference on health cooperation. The article of Gerard Nkengurutse with the title of "The path to becoming Tomorrow's leaders in Global health: From a youth viewpoint" was selected at the conference.
During the conference, health industry expo (the 27th China international medical instrument and equipment exhibition and technical exchange conference) and China health industry 40-year (1978-2018) exhibition were also held. Foreign students Gerard Nkengurutse and Nazereth of our school were successfully selected as the commentators of the expo. After the meeting, the reporters of China Daily carried out a special interview and report on Gerard Nkengurutse and Nazereth.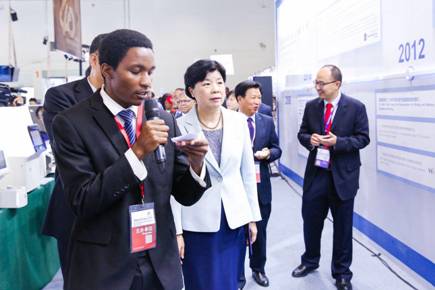 Original Article From: http://english.dmu.edu.cn/News_Events.htm
Learn More and Apply: Dalian Medical University