The 10th UIC World Congress on High Speed Rail took place on May 8-11, 2018, in Ankara, the capital city of Turkey. President NING Bin led a delegation to attend the event at the invitation of UIC (International Union of Railways). His address at the closing ceremony as Chairman of the Alliance of Universities for High Speed Rail aroused great interest from various industry specialists, academicians and distinguished guests. Attracting prominent HSR industry leaders and professionals over the world, the congress this year is cohosted by UIC and TCDD (General Directorate of Turkish State Railways) under the theme of "Sharing Knowledge of Sustainable and Competitive Operations".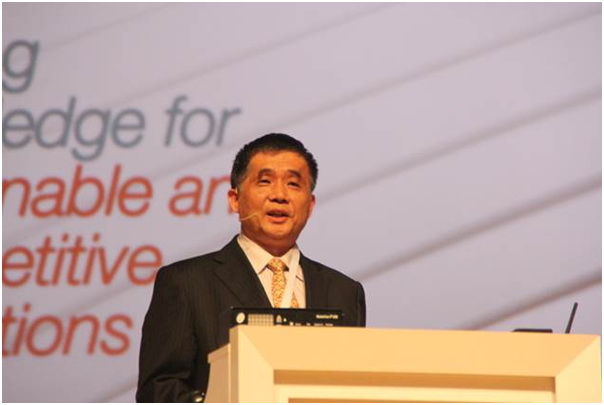 During his speech, NING Bin presented the main tasks of Beijing Jiaotong University in service of the development of HSR and the basic information of the Alliance of Universities for High Speed Rail. As he pointed out, Beijing Jiaotong University has always committed to promoting HSR development through technological innovations and talent education. He encouraged members of the Alliance and authorities of the HSR sector to strengthen bilateral exchanges and mutual learnings, to advance collaborative innovations and joint education of high-level researchers,to promote the international influence of the Alliance for the contribution of knowledge and wisdom in favor of the development of world high speed rail.
During the congress, Beijing Jiaotong University was invited to join the Alliance of Universities for High Speed Rail and NING Bin was appointed as President. This alliance was established and organized by UIC with the objectives of reinforcing collaborations between UIC, academic institutions and international railway authorities, improving overall quality of education and innovation capabilities of universities, serving the development of transportation industry in each member university's home country. Currently, 16 prestigious universities from countries such as the United States, Great Britain, France, Italy, Spain and Russia have joined the Alliance.
After the congress, President NING Bin visited city railway infrastructure projects such as the second phase construction of Ankara-Istanbul High Speed Railway, the Istanbul Subsea Tunnel and was offered a tour on the Ankara-Istanbul High Speed Train C this railway project initiated in 2008 and finished in 2014 was the first completed work of the China HSR "Going Global" strategy.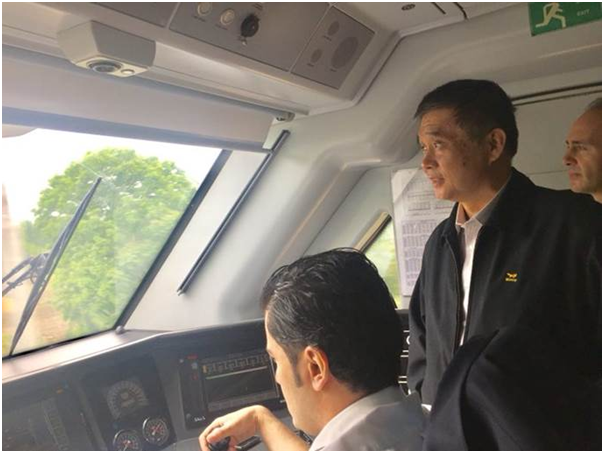 Principals from the Office of International Affairs, Office of Scientific Research and other related schools have attended the event. Prof. MENG Lingyun, Vice Dean of the School of Traffic and Transportation chaired the Operation Strategy Session,while Prof. XIAO Hong from the School of Civil Engineering served as President of the Engineering Session. Prof. WU Jianhong, Dr. ZHENG Kai from the School of Economics and Management also delivered keynote speeches during the congress.
Original Article From: http://en.njtu.edu.cn/news_20161201183223846124/index.htm
Learn More and Apply: Beijing Jiaotong University