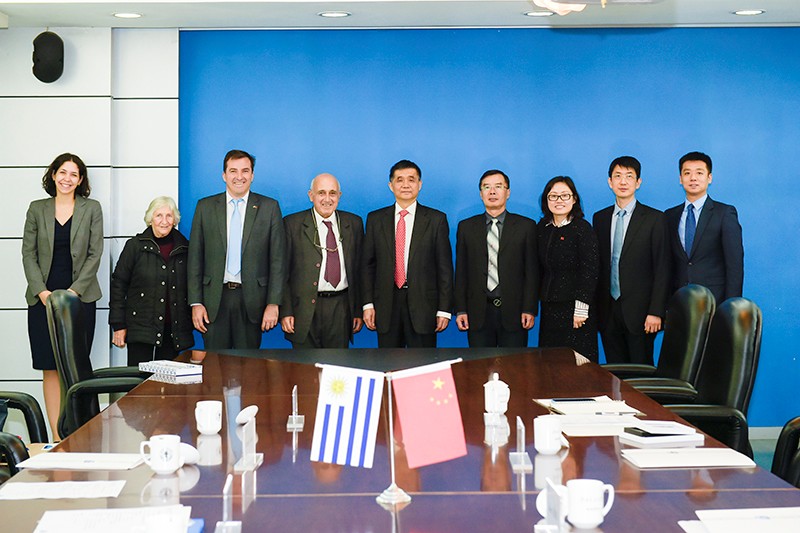 On the morning of April. 10th, President Bin NING met with Roberto Markarian Abrahamian, President of University of the Republic, Uruguay, Fernando Lugris, Ambassador of Embassy of Uruguay to China and the delegation.
President NING extended his welcome to the delegation's visit on behalf of the University. He expected to promote mutual understanding through this visit, and both parties would conduct tangible cooperation in cultural and academic fields in terms of student and faculty exchange and joint research.
President Abrahamian expressed his confidence and expectation towards the two universities' collaboration. He expected both parties to strengthen cooperation and promote the mutual exchange.
Lugris appreciated the hospitality of the University. He said both governments of Uruguay and China attached great importance to cooperation in the fields of education and culture, and Embassy of Uruguay would provide support and assistance to cooperation between the two universities.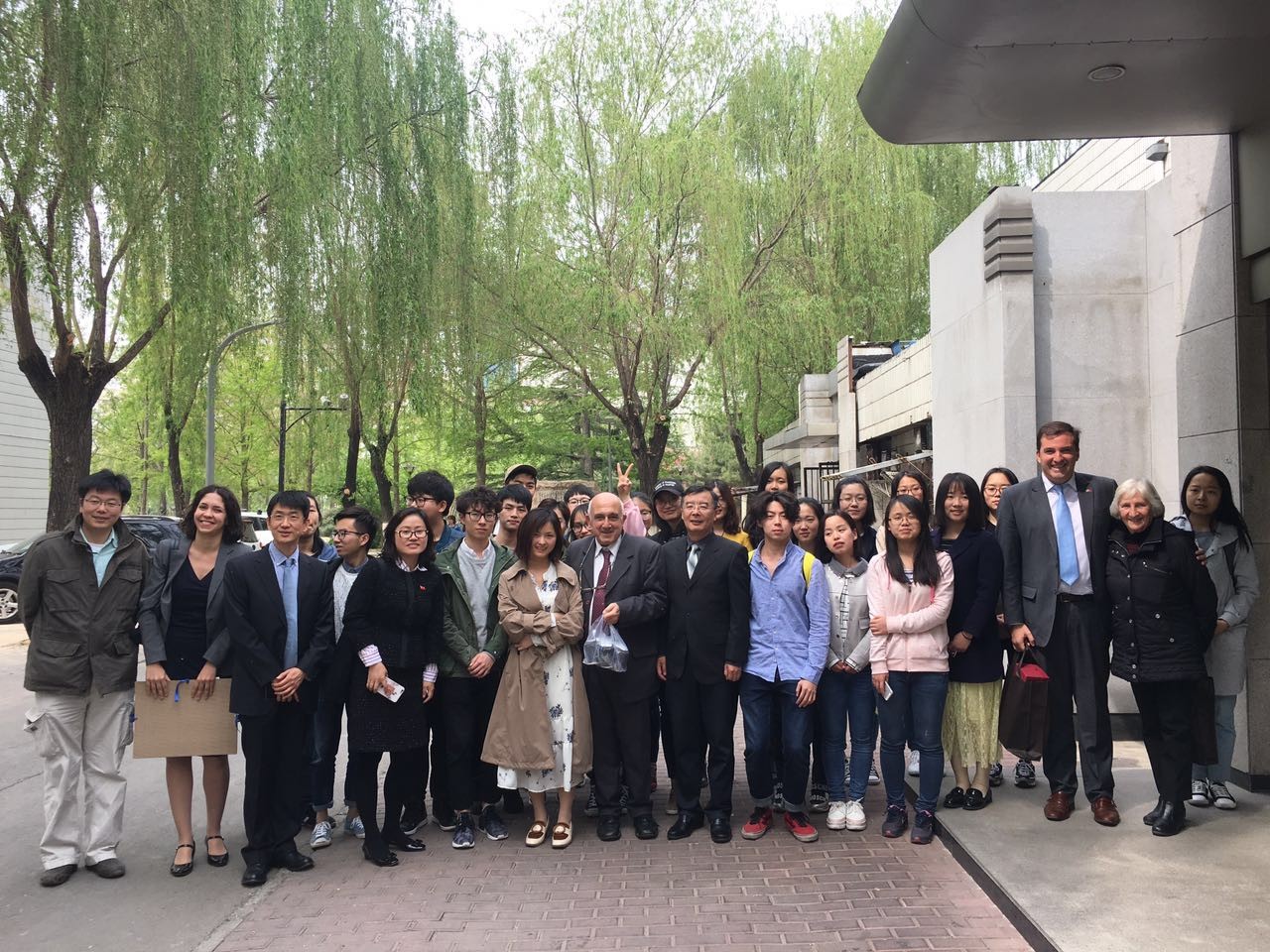 After the meeting, the delegation met with students from School of Architecture and Design.
Principals from School of Architecture and Design, School of Languages and Communication Studies, National Research Center of Rail Transportation and Accreditation and Office of International Affairs also attended the meeting.
Original Article From: http://en.njtu.edu.cn/news_20161201183223846124/index.htm
Learn More and Apply: Beijing Jiaotong University