News.hust.edu.cn (Correspondent: Zhao Yunxia) - On July 19, the Royal Society of Chemistry (RSC) released the new fellow list. Prof. Feng Guang from the State Key Laboratory of Coal Combustion, School of Energy and Power Engineering, Huazhong University of Science and Technology (HUST), was on the list.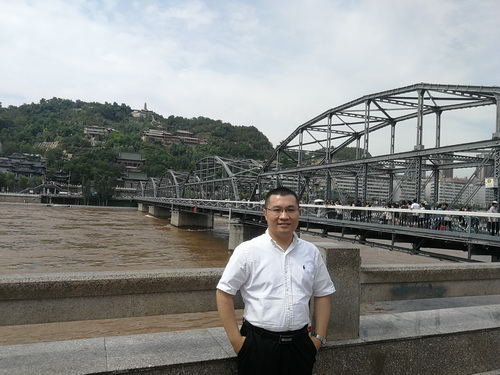 Founded in 1841, RSC is the world's oldest chemical academic body, as well as one of the world's most influential societies. Based on expert recommendation, it selects scientists who have made remarkable achievements in British and international chemical research and made outstanding contributions to promoting the development of chemical science as fellows.
Feng was born in September 1980. He obtained his bachelor degree and master degree from HUST in 2002 and 2005 respectively, and got his PhD degree from Clemson University in 2010. Prof. Feng did his post doctor research at Vanderbilt University and worked as assistant professor in the FIRST Energy Research Center in America from 2010 to 2013.
In recent years, Prof. Feng has conducted basic research on macro-nano scale interface and transport, achieved innovative results in fields of new energy application such as new electric energy storage device and carbon dioxide flooding, and made remarkable achievements in ionic liquid super capacitor. His research features the crossing of chemistry, physics, materials and power engineering and engineering thermophysics. He has published research papers on important international academic journals such as Nature Communications, Physical Reviewer X, Advanced Energy Materials, ACS Nano, Nano Energy and Nano Letters as the first author or a corresponding author, and been invited to write 2 chapters for monographs, make presentations at international academic conferences 14 times and chair parallel sessions 5 times.
Original Article From: http://english.hust.edu.cn/About/News___Events.htm
Learn More and Apply: Huazhong University of Science and Technology