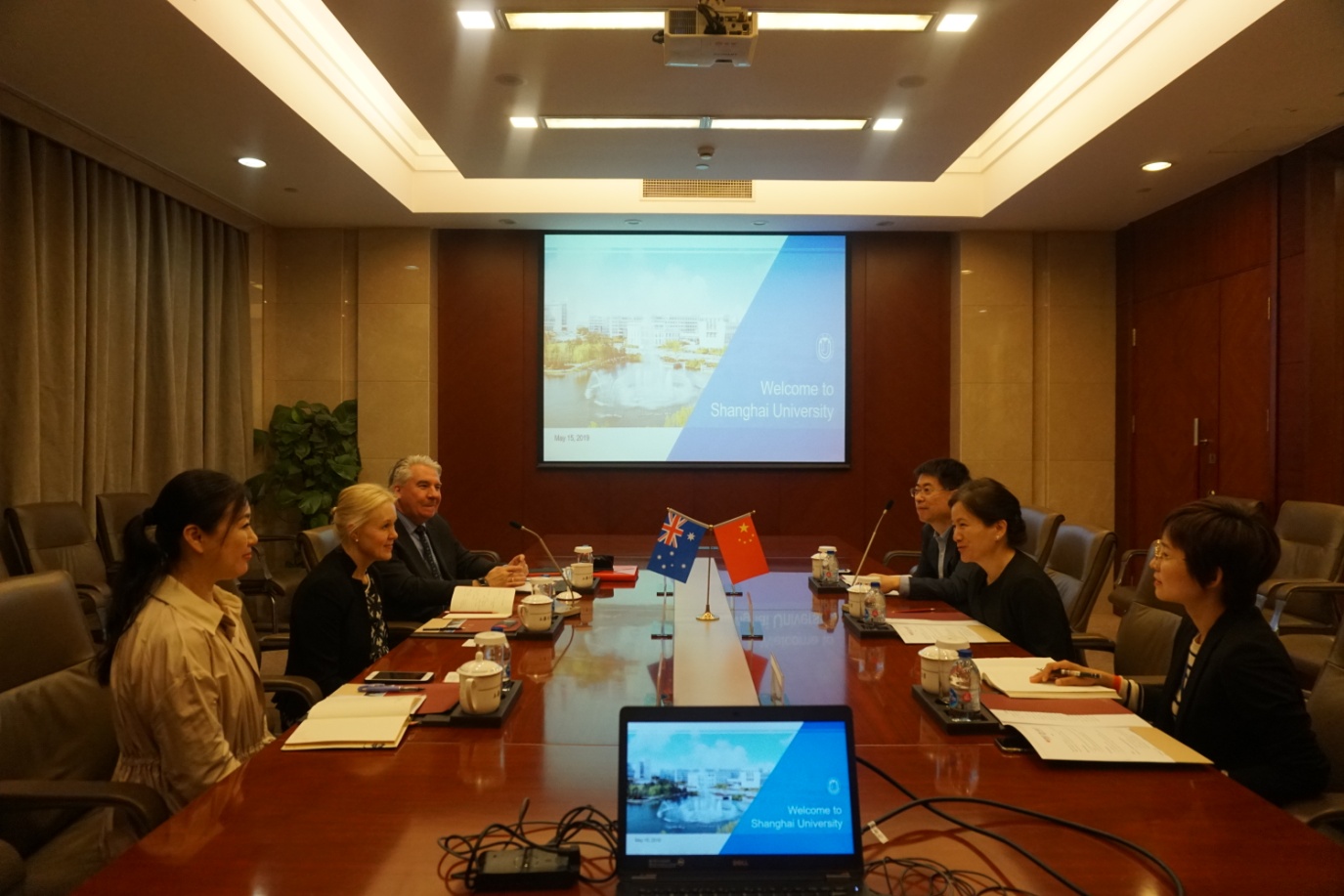 On May 15th, a 3-member delegation led by Prof. Rachel Holthouse, Vice President of RMIT University, visited SHU. Prof. Nie Qing, Vice President of SHU, met the guests at the Baoshan campus. Both sides exchanged ideas about the philosophy about bilateral cooperation and the mode of talent training, reaching an intention about cooperation on media and art.
At the meeting, Prof. Nie Qing first extended warm welcome to the guests on behalf of Shanghai University, and introduced SHU in terms of student training and international cooperation. Then Prof. Holthouse noted, RMIT University is adjusting its international strategy and is working to understand its partners' demand and thus develop win-win strategies based on its own direction, and China is one of the four major countries it collaborates with. Next, Prof. Cui Wei, Director of SHU International Office, briefed the guests about the philosophy, mechanism and typical cases of international cooperation at SHU. Both sides reached a preliminary intention about cooperation, and will further discuss the inter-university exchange student project as well as the academic exchanges in media and art.
RMIT University, which came the 250th in the QS rankings 2019, is a comprehensive public university located in Melbourne, Victoria, Australia, one of the oldest school of higher learning in Australia, and tops the list of the five universities of technology in the Australian Technology Network of Universities (ATN).
Original Article From: http://en.shu.edu.cn/news/index
Learn More and Apply: Shanghai University