SWUN News Network June 15
On the morning of June 15, Raymond Greene, Consul General of the United States in Chengdu, Andrew Ou, Consul for Information and Culture, and Kelly Busby, Consul for political and economic affairs, visited Southwest University for Nationalities (SWUN). Ding Keyi, Vice President of the University, and Li Gengnian, Assistant President and Director of the Office of International Cooperation and Exchange met with the guests.
At the conference room of the Museum of Ethnic Cultures in Wuhong Campus, Vice President Ding Keyi made a brief introduction of the school, the enrollment of American students and inter-school cooperation with American universities to the visiting party led by Raymond Greene.
After the meeting, Raymond Greene and his entourage visited the Museum of Ethnic Cultures, including the Tibetan Hall and the Scripture Hall of the Museum, and the Tibetology Hall of the Ethnic Documentary Center.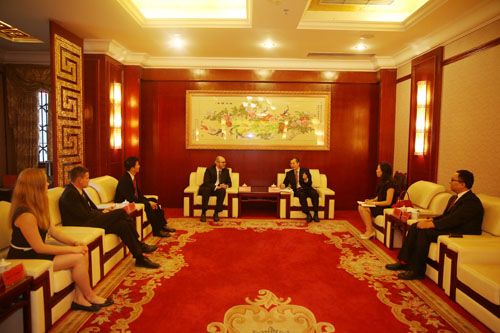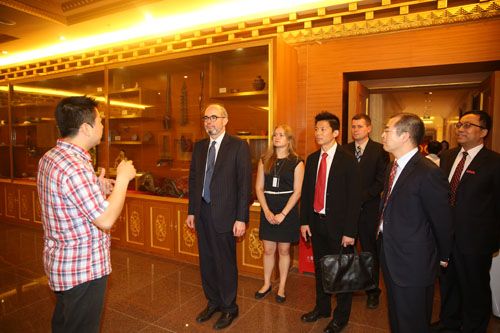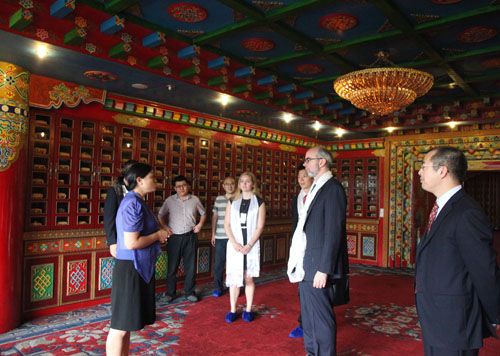 Original Article From: http://english.swun.edu.cn/News.htm
Learn More and Apply: Southwest University for Nationalities