SMU News, Apr. 24 Recently, Vice President Rui Matos and Luís Barbeiro together with another 3 colleagues of the Polytechnic Institute of Leiria (IPL) took a visit to our university. Vice President Ding Keyi met with these guests in the First Meeting Room of Wuhou campus, and Li Gengnian, the assistant to the president and head of the Office of International Cooperation and Exchange, also attended the meeting.
On behalf of more than 30,000 teachers and students from all 56 ethnic groups, Ding Keyi introduced our university's basic conditions and international cooperation and exchanges. And he showed the publicity film of our school. Accordingly, Mr. Rui Matos made an introduction of the Institute's general situation, specialties and foreign students of Portugal. At the meeting, participants took discussions about students exchanging and academic communication, which laid a sound foundation to deepen further cooperation between IPL and SMU. After the meeting, these guests visited our National Museum of Wuhou campus.
News Link: Polytechnic Institute of Leiria is a public institution of higher education that remains the earliest to open international Portuguese education in Portugal, as well as one of the first batch of Portuguese higher institutions authenticated by China's Ministry of Education. The program "Chinese-Portuguese-English Studies" was designed for Chinese students. Students participated in this program will study one year in the School of Technology and the School of Education and Social Sciences. They will learn Portuguese, compulsory English courses and other language courses like French and Spanish, and selective non-lingual courses like rock climbing and dancing. After the exchange course, if you got a pass, you can transfer the scores to credit of the undergraduate university.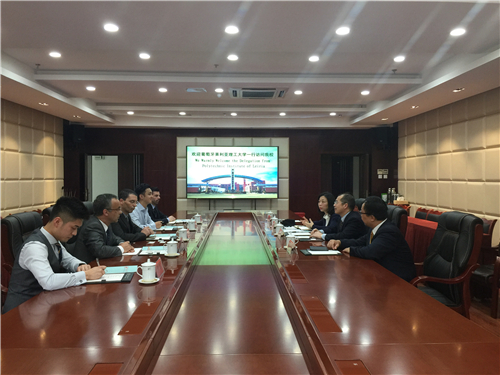 Original Article From: http://english.swun.edu.cn/News.htm
Learn More and Apply: Southwest University for Nationalities