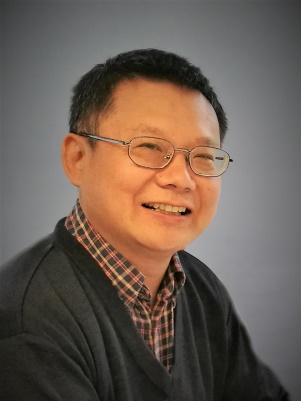 Professor Zhang Youming, director of the State Key Laboratory of Microbial Technology at Shandong University, was chosen as an academician of the Academia Europaea in this year's election.
The honor is a recognition of his outstanding academic contributions in the field of microbial genome editing and transformation technology.
Zhang was born in January 1964 in Shenxianqiao village, Taoyuan county, Hunan province.
In 1985, he graduated from the Department of Biochemistry at Xiamen University. In 1988, he graduated from the Department of Biochemistry and Molecular Biology at Peking Union Medical College.
Zhang received his Ph.D. in molecular and cell biology from Germany's Heidelberg University in 1994.
He did postdoctoral research at the Medical School and the European Molecular Biology Laboratory of Heidelberg University from 1995 to 2000.
During this period, he created the revolutionary Red/ET genetic recombination technology. In 2000, he founded Gene Bridges GmbH on the basis of Red/ET technology and acted as CTO of the company.
In 2013, Zhang was appointed as the director of the State Key Laboratory of Microbial Technology by Shandong University. In 2017, he became the dean of the Institute of Microbiology. He was mainly engaged in the development and application of microbial genome engineering technology, especially in the field of microbial medicine.
He has published more than 110 SCI papers with the total impact factor exceeding 620. The papers have been cited 10,300 times.
The pioneering Red/ET gene editing technology published in Nature Genetics has been cited 1,230 times and won 11 international invention patents.
The Academia Europaea is the "National Academy of Sciences" and the statutory scientific advisor of the European Union. It is considered to be one of the most extensive, academically advanced, and influential scientific organizations in the world.
Members of the Academia Europaea are top scholars in the fields of natural sciences, life sciences, social sciences, and humanities. Most of them are selected from among the academicians of European countries. Membership is considered a lofty international academic honor.
The election for membership is held once a year. The process includes peer group nomination, strict academic scrutiny, multiple rounds of voting, and final approval by the Council of the Academia Europaea.
At present, the members of Academia Europaea include 73 Nobel Prize winners, 15 Fields Prize winners, and six Turing Award winners.
Original Article From: http://www.en.sdu.edu.cn/News.htm
Learn More and Apply: Shandong University