SMU News, Apr. 2nd Lin Chengyu, Associate Professor of Department of Radio, Television & Film, Shih Hsin University (SHU) and the SMU Adjunct Professor, gave lectures in SMU on March 31st.
Dr. Lin's lecture was to cope with the implementation of the 2018 Introduction Project Graduate Education on Academic Research Methods. The project aims to systematically introduce research methods of social science through series of special lectures, workshops, academic seminars, explain the research steps in detail, and analyze common problems. So graduates majoring in Marxist Theory and Philosophy can understand the basic method of social science research, which will provide specific guidance and assistance for students in the study of humanities and social sciences, in order to expand their academic horizons, improve their academic research capability, and lay a solid foundation for the writing of high-quality academic papers and dissertations.
Dr. Lin's first lecture Social Science Research Method I: General Theory, chaired by Dean Duan Jifu, was held at Wuhou Campus on the afternoon of March 31st. Present at the lecture were teachers from School of Marxism, first- and second-year master students of Marxist Theory and Philosophy, and some other students. In the lecture, Dr. Lin expounded the importance of academic research methods with his witty language, popular explanations and rich cases, and demonstrated the specific application in academic research of basic methods of social science research for the practical study of the graduate students there.
It is reported that the 2018 Introduction Project Graduate Education on Academic Research Method is the first training of aiming to improve the quality of student cultivation based on School of Marxism summing up the experience of personnel training. Dr. Lin 's lecture series entitled Social Science Research Method II: Quantification, Social Science Research Method III: Qualification and Social Science Research Method IV: Cross-Sectoral Research will be held on April 1st, 2nd and 8th respectively. During the period, individual discussions will be held in the form of workshops to guide students on specific issues.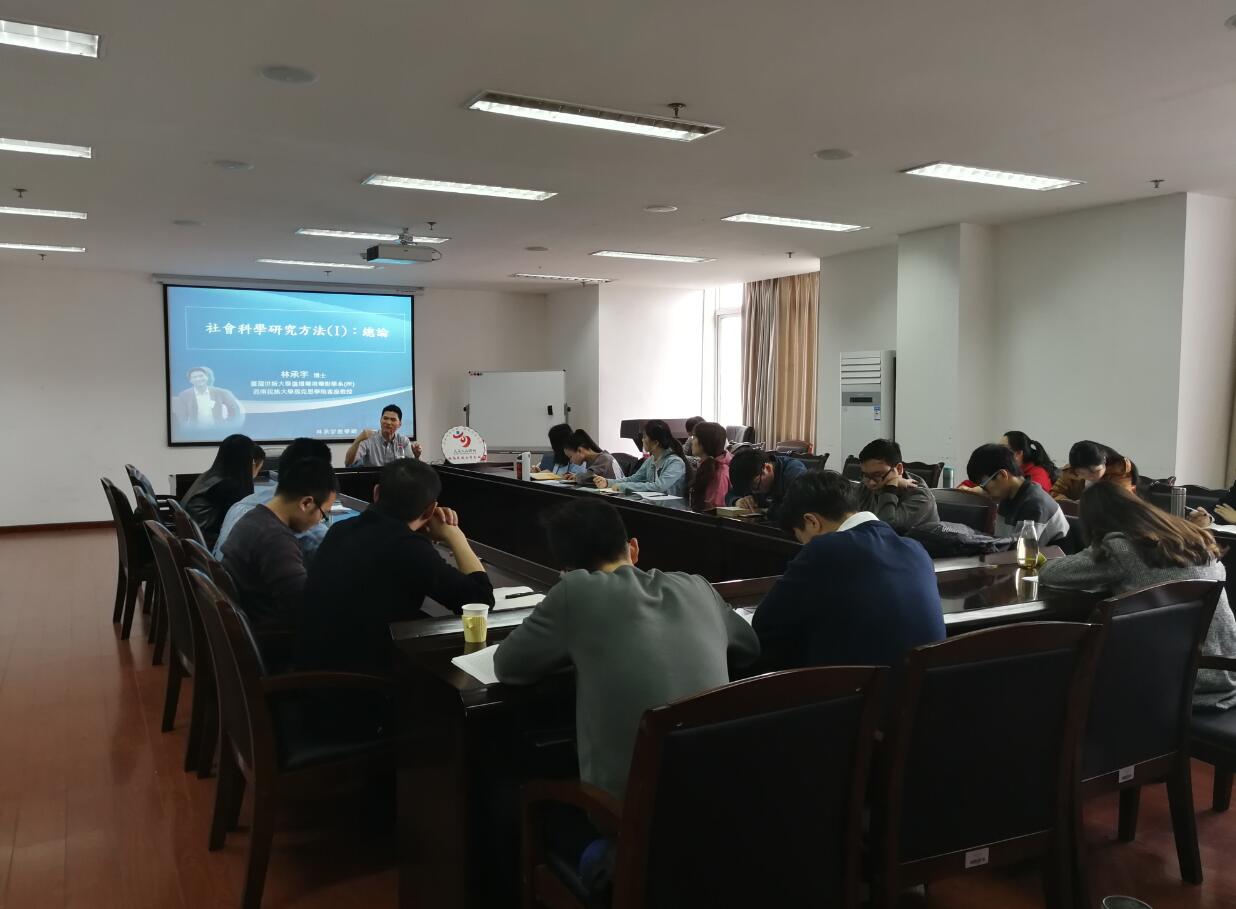 Original Article From: http://english.swun.edu.cn/News.htm
Learn More and Apply: Southwest University for Nationalities