On the morning of June 27th, the 2019 Graduation Ceremony of SHU-UTS SILC Business School was grandly held at the Jiading Campus of SHU. Both Chinese and foreign guests, including SHU President Prof. Liu Changsheng and Vice President Prof. Gong Siyi, UTS Honorary President Prof. Ron Sandland AM, Executive Vice President Prof. Andrew Parfitt and Vice President Mr. Iain Watt, as well as representatives of the teachers of SHU-UTS SILC Business School, attended the ceremony.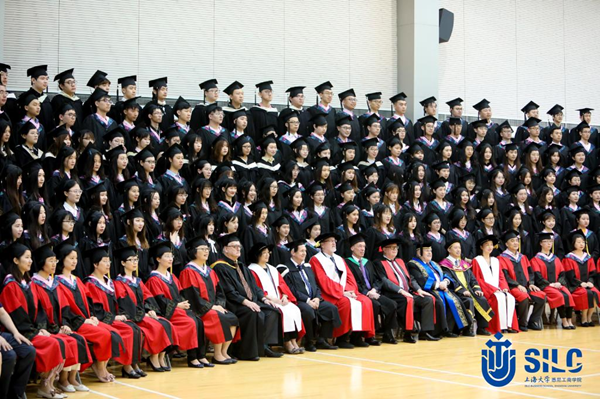 Prof. Ron Sandland AM delivered a speech extending warm congratulations to all the graduates. He reviewed the close cooperation between UTS and SHU over the past 25 years, and affirmed the excellent achievements made by SILC Business School. He expected the graduates to pluck up courage, meet challenges, seize opportunities and make constant efforts in the future to keep improving their knowledge and abilities, and finally wished every graduate a successful career.
Professor Lv Kangjuan, Deputy Secretary of the Party Committee and Dean of SILC Business School, addressed the ceremony, too. According to her speech, 2018 marked the 40th anniversary of China's reform and opening-up. She encouraged graduates to improve themselves and open themselves wider to the outside world, hoping that them can actively accept any changes, adapt to the society, create values and shape themselves. The good wishes and humorous words aroused warm applauses among the graduates.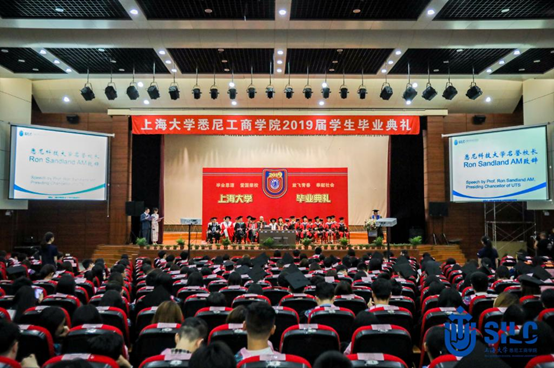 SILC Business School sees 486 graduates in 2019, including 78 postgraduates and 408 undergraduates. Wang Shuo, representative of excellent graduates and recipient of master degree in management science and engineering, delivered a speech on behalf of all the graduates. Studying for both his bachelor's degree and master's degree at SILC Business School, he reviewed the unforgettable studying and living experience at the school over the past seven years, thanked the school for training him for years, promised that they will work hard and win honor for the school and wished every teacher health and success in the future.
Amid the singing of the song of SHU by all the attendees, the 2019 Graduation Ceremony of SHU-UTS SILC Business School concluded successfully, marking the start of a new chapter in life for the graduates.
Original Article From: http://en.shu.edu.cn/news/index
Learn More and Apply: Shanghai University