SHU and the Royal College of Art (RCA) held a ceremony for signing the memorandum of understanding at the Yanchang Campus of SHU on July 20. Gong Siyi, Deputy Secretary of the Party Committee and Vice President of SHU, and Naren Barfield, Academic Dean of RCA, reached a new round of memorandum of understanding; Wu Yingjun, Party Committee Secretary of SHU Global, Ling Min, associate professor of Shanghai Academy of Fine Arts, and Juan Cruz, Dean of the School of Art Humanities of RCA, attended and witnessed the signing ceremony.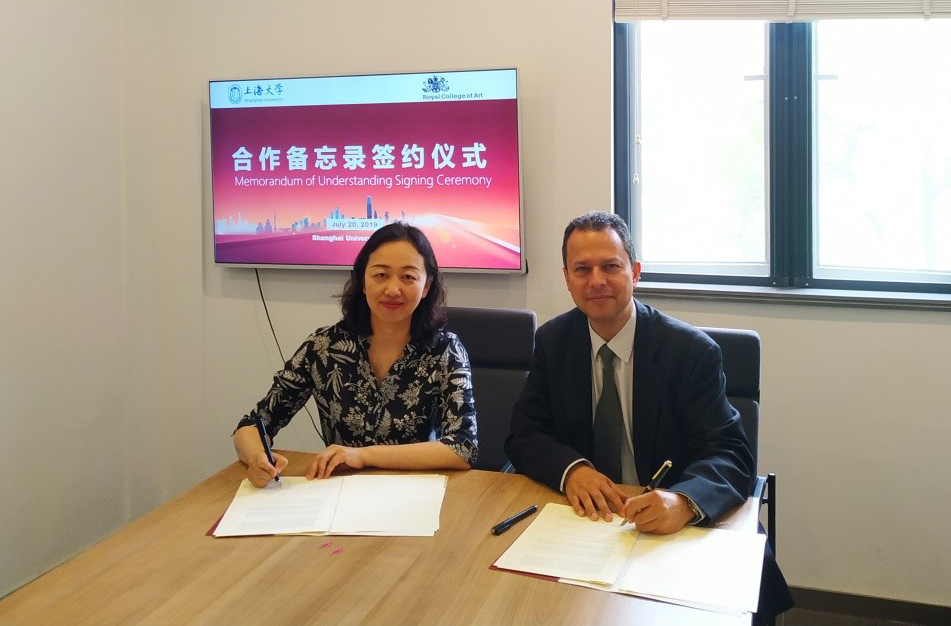 Signing of the new memorandum of understanding was another milestone event in the bilateral cooperation, consolidating current cooperation and expanding the fields of cooperation as well. The Shanghai Joint Center established between both sides will be officially unveiled in November at the Yanchang Campus of SHU. Based on the joint center, both sides will carry out a range of projects including workshops, exchanges of teachers, joint research, master degree program, doctor forum, high-end meetings and enterprise cooperation.
RCA was founded in London in 1837 and is the only research-oriented art college (without undergraduate education) in the world. It has topped the QS World University Rankings by art and design for five years in a row.
In June 2017, a delegation led by Gong Siyi, Party Committee Deputy Secretary and Vice President of SHU, visited RCA for the first time and signed a memorandum of understanding, which marked the start of the cooperation between the two universities. After that, both sides have carried out extensive cooperation on exchanges of teachers and students, innovative graduate teaching and faculty training, promoting construction of the art discipline at school.
Before the meeting, the foreign guests visited the Southern Building of the Yanchang Campus of SHU.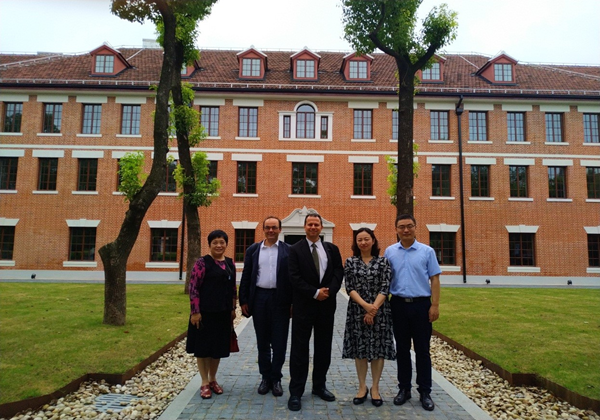 Original Article From: http://en.shu.edu.cn/news/index
Learn More and Apply: Shanghai University