On the morning of May 18, the 25th anniversary of the establishment of SILC Business School and the Seminar on Typical Cases of Sino-Australia Cooperation in Running Schools were held at Jiading Campus of Shanghai University. Guests from all walks of society gathered together.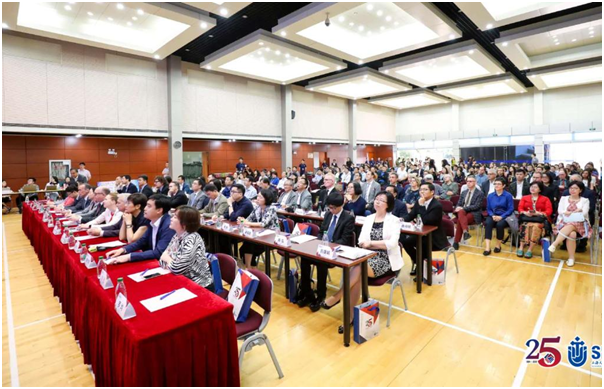 Prof. Gong Siyi, Vice President of Shanghai University, delivered a speech on behalf of Shanghai University, extending warm welcome to the Chinese and foreign guests present at the event. She said that as the earliest Sino-foreign cooperative business school in China, SILC Business School actively forges ahead and is brave in reform and innovation. Through introducing international quality education resources and creating multicultural education environment, SILC Business School cultivates business elites who are familiar with international culture, deeply rooted in local culture and have humanistic feelings and innovative spirit. More than 15,000 alumni cultivated by the School are now active in all walks of life and on the world stage, winning good reputation for SILC Business School and Shanghai University.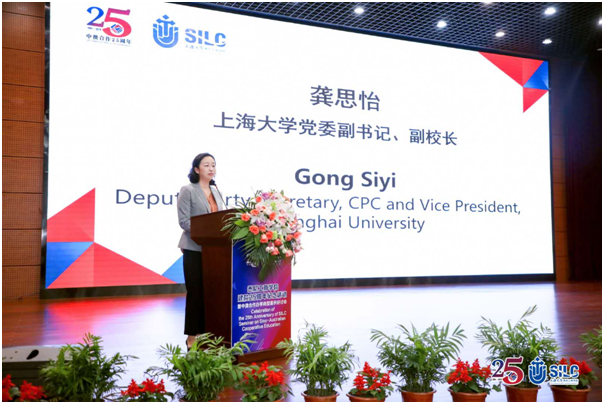 Ms. Brooke Hartigan, minister-counsellor of Australian Embassy in Beijing, delivered a speech on behalf of the Australian Embassy in China. She extended warm congratulations to the 25th anniversary of SILC Business School. She highly praised that SILC Business School has created a history of international cooperation in higher education between China and Australia and also an outstanding model. She also looked forward to further achievements in cultural and education cooperation between the two countries in the future. Ms. Liu Bing, Deputy Consul General of Australian Consulate General in Shanghai and senior business & investment officer of Australian Trade and Investment Commission, made a speech. On behalf of the Australian Consulate General in Shanghai, she sent her blessings to the celebration of SILC Business School, spoke highly of close cooperation between Shanghai University and University of Technology Sydney over the years as well as remarkable results achieved by the two sides in the cause of cooperative education. Finally she wished the two sides a more brilliant future.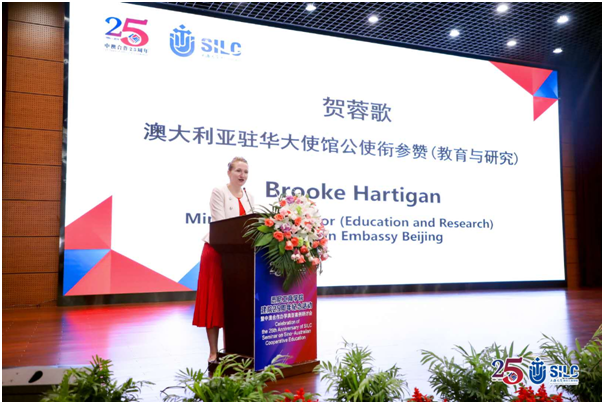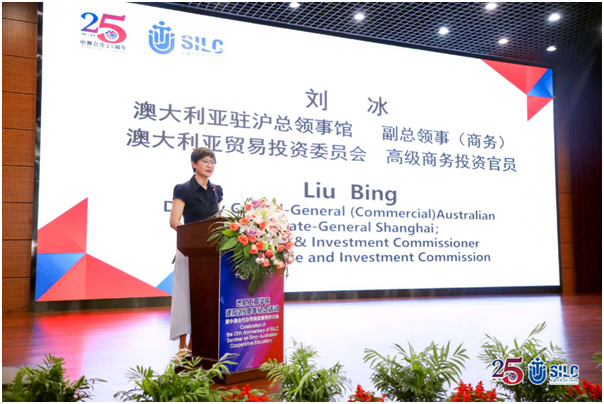 Prof. Andrew Parfitt, Vice President of the University of Technology Sydney, recalled that since 1994, Shanghai University and University of Technology Sydney, driven by shared goals, have stood shoulder to shoulder and made concerted efforts to open up the history of Sino-Australia cooperative education by running SILC Business School, and expressed his belief that with the concerted efforts of the two sides, the School is bound to have a better future.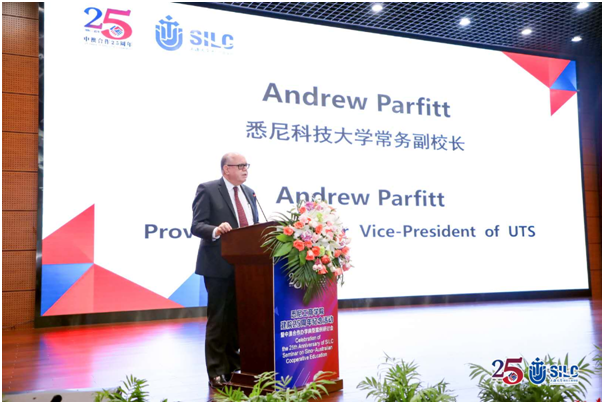 After that, on behalf of the two universities, SHU Vice President Prof. Gong Siyi and UTS Vice President Prof. Andrew Parfitt presented each other with gifts carefully prepared for the 25th anniversary of the cooperation.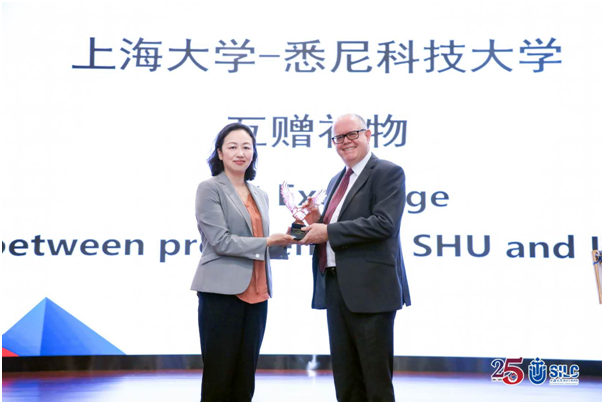 Following the wonderful performance by the students of SILC Business School, it was the inauguration ceremony of Sino-Australia Cooperative Education Union.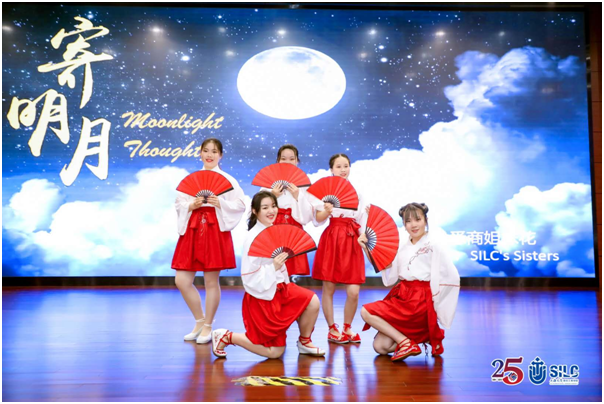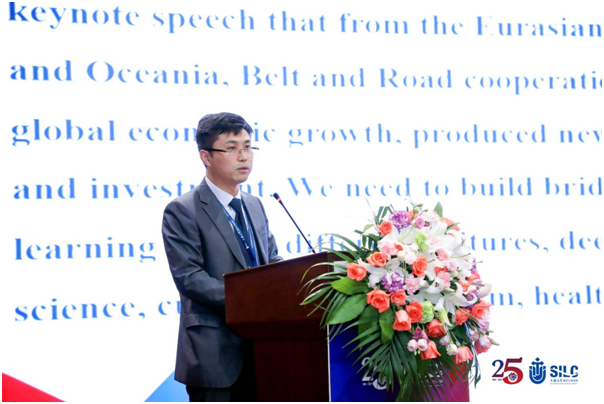 Vice Director Tang Zhenfu and Dean Lyu Kangjuan jointly unveiled the nameplate of Sino-Australia Cooperative Education Union, announcing the formal establishment of the Union.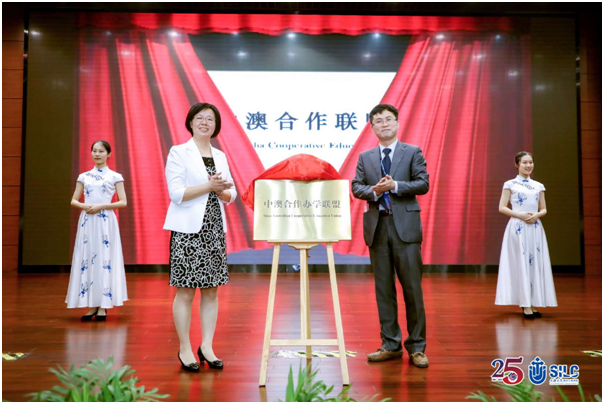 Afterwards, Prof. Chen Hong, Director of Australian Studies Centre, East China Normal University, gave a keynote speech entitled "Towards a more constructive and positive China-Australia relationship", in which the history and foundation of friendly exchanges between China and Australia and a more constructive future worthy of expectation were discussed from a very broad perspective of international relations and geopolitics.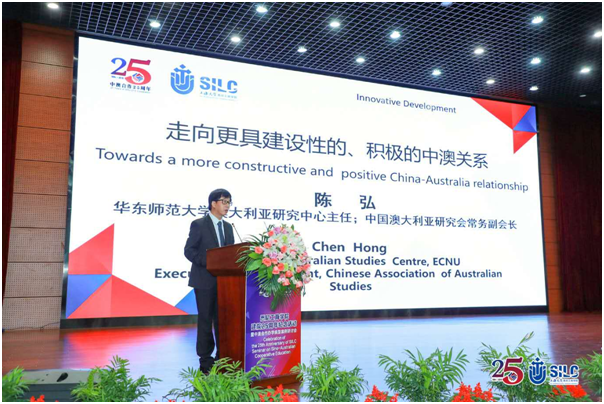 Prof. Lyu Kangjuan delivered a keynote report entitled "Grow Together and Change the Future". She made a comprehensive recalling of the 25-year running of SILC Business School in a concise and vivid way, and preliminarily introduced the development plan of the School in the future. In addition, she also expressed her gratitude to former leaders, colleagues and Chinese and foreign friends who had worked so hard for the development of the School over the past 25 years.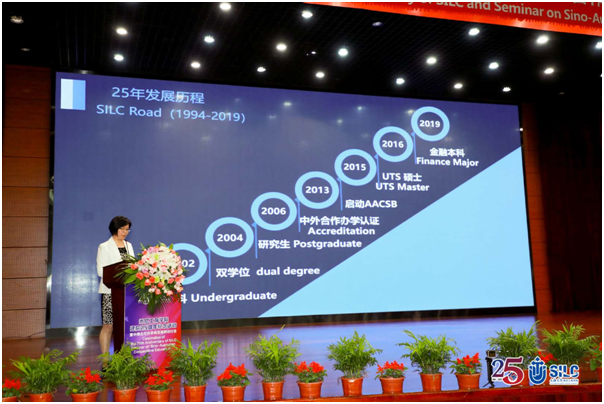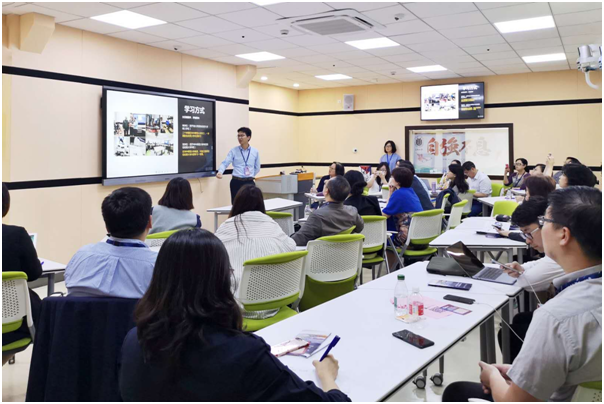 Original Article From: http://en.shu.edu.cn/news/index
Learn More and Apply: Shanghai University