SMU News, June 5th Prof. Pang Chuan, Vice president of Macao University of Science and Technology (MUST) and Dean of Faculty of Hospitality and Tourism Management, together with his entourage, paid a visit to SMU. Vice president Ding Keyi met with these guests, along with relevant staff members from Office of Hong Kong, Macao, Taiwan affairs and School of Tourism, History and Culture.
Ding Keyi, on behalf of the university, extended the warm welcome to the guests. The representatives of both sides introduced conditions of talent cultivation, discipline construction and scientific research achievements of SMU and MUST respectively. They also made a further talk and discussion in terms of student exchange, teachers' mutual visit and research cooperation.
At the meeting, leadership of two universities signed Memorandum of Understanding between SMU and MUST, laying a solid foundation for their future all-round cooperation. MUST is the second university after City University of Macao that makes intercollegiate exchange with SMU.
News Link:
Founded in 2000, Macao University of Science and Technology is a comprehensive university, which boasts 10 full academicians, hundreds chair professors, professors, visiting professors, associate professors and assistant professors. The majority of the academic and research staff have obtained PhD degrees and have worked or studied in world-renowned institutions and universities. In addition, MUST has invited a group of world class specialists and experts to teach undergraduates and postgraduates. These specialists include academicians from Chinese Academy of Sciences, Chinese Academy of Engineering, Academia Sinica in Taiwan, United States National Academy of Sciences, Highly Cited scholars and other top scholars. The university has established School of Business, Faculty of Hospitality and Tourism Management, Faculty of Humanities and Arts, Faculty of Law, Faculty of Information Technology, Faculty of Chinese Medicine, Faculty of Health Sciences, School of Pharmacy, University International College and Department of General Education.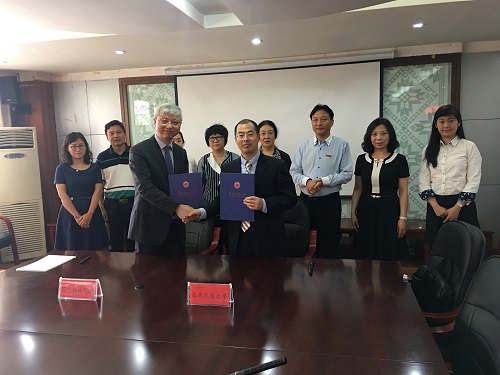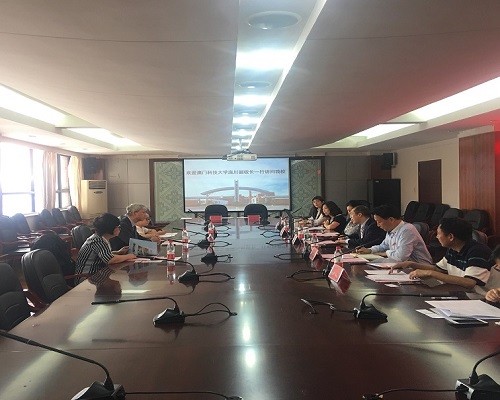 Original Article From: http://english.swun.edu.cn/News.htm
Learn More and Apply: Southwest University for Nationalities