SMU News, Mar. 16 On the morning of March 15, the signing ceremony for the strategic cooperation framework agreement (SCFA) and the seminar on cooperation and exchange between Southwest Minzu University (SMU) and China Project Education and ZPark was held in the First Meeting Room of Wuhou Campus. The president Zeng Ming, the vice president Ding Keyi, Wu Jingjun, the chairman of China Project Education, Deng Yanrong, the director of Zpark talent base, all attended the ceremony. Also present there were personnel in charge from the Office of International Cooperation and Exchange, the Presidents' Office, Department of Development and Planning and Discipline Construction, Recruitment and Employment Office, the Graduate School, the Dean of Studies, School of Arts, School of Computer Science and Technology, and School of Continuing Education. Under the witness of all participants, Zeng Ming, on behalf of Southwest Minzu University, signed SCFAs with representatives of China Project Education and ZPark respectively.
Ding Keyi, on behalf of 56 ethnic groups and more than 30,000 teachers and students of SMU, extended a warm welcome to all guests and introduced our basic background. Wu Jingjun and Deng Yanrong gave a brief description of successful cases on cooperation between universities according to their business service.
At the meeting, delegates made further communication on related subjects including Sino - foreign cooperation in running schools, internationalized talent cultivation, vocational education, IT talent pool and training, art personnel training and the preparatory education of graduates on the basis of the framework agreement.
All parties expressed their willingness, adhering to principles of joint promotion, win-win cooperation, and innovation and development, to coordinately play their respective advantages in resources, thus jointly promoting the effective development of cooperation projects.
It is known that our signed agreement is a useful attempt to implement state policies of "strengthening educational opening-up" and "mass entrepreneurship and innovation", which will play a positive role in deepening the reform of education and teaching and internationalized talent cultivation.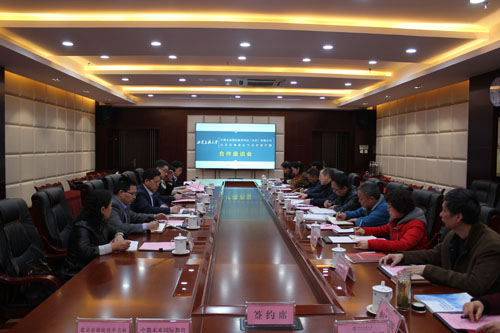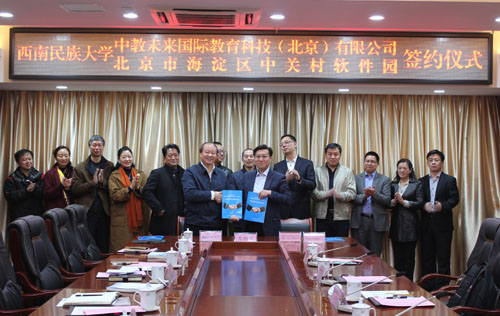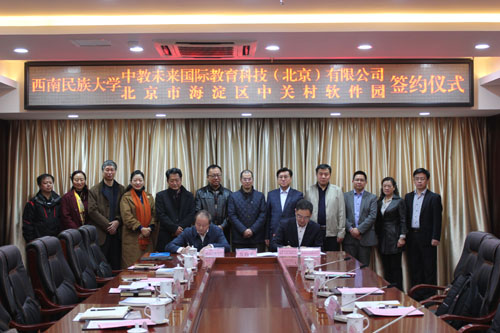 Original Article From: http://english.swun.edu.cn/News.htm
Learn More and Apply: Southwest University for Nationalities