On the evening of February 5th, SUFE Spring Festival Gala for Students Staying on Campus was held on the second floor of the Green Leave Canteen. Deputy director of the Shanghai Municipal Education Commission Ni Minjing, Deputy Director of Student Affairs Wu Nengwu, SUFE leaders Cong Shuhai,Jiang Chuanhai, Chen Hong, Fang Hua, Yao Lingzhen, Zhu Mingxiong and directors of functional departments, school leaders, instructors and 123 students gathered to celebrate the Chinese new year and the arrival of the year of the dog. Foreign students from the International Cultural Exchange School also came to experience the traditional Chinese festival.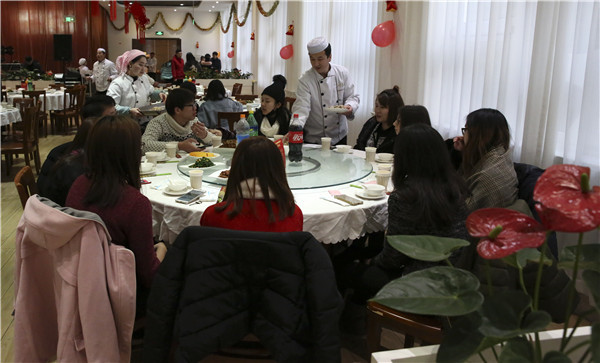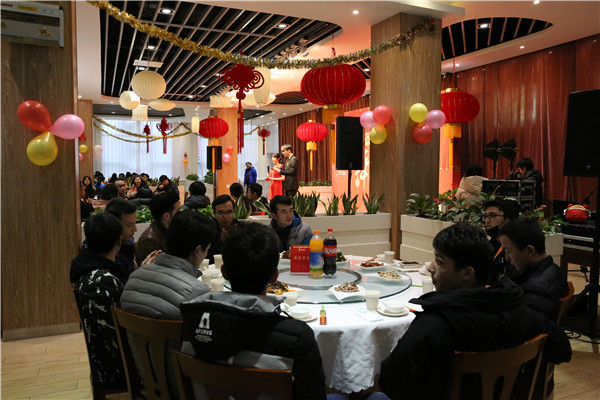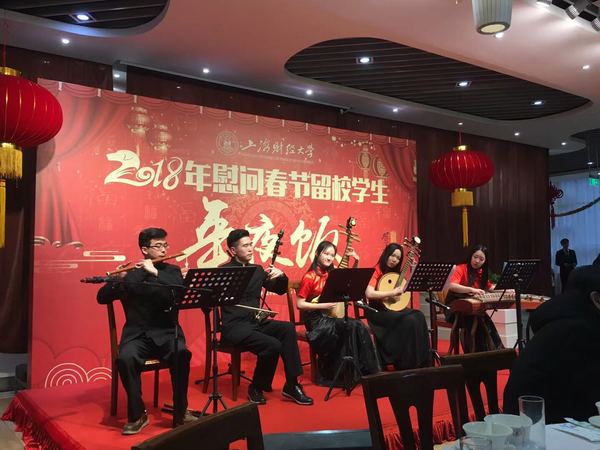 The family reunion dinner is a long historical tradition of the Chinese new year, representing the family reunion and harmony. In order to make students staying on campus feel the warmth of home during the Spring Festival, SUFE prepared the dinner for the students, The gala kicked off in a folk music "Dunhuang" performed by the SUFE Student Chinese Orchestra. On behalf of the Shanghai Municipal Education Commission Ni Minjing greeted the students, he affirmed the outstanding achievements SUFE made in 2017 in personnel training, scientific research, social services, cultural inheritance and innovation and extended the best wishes of the new year to the students.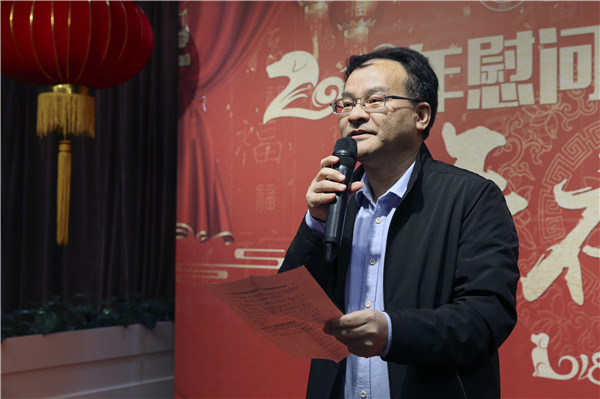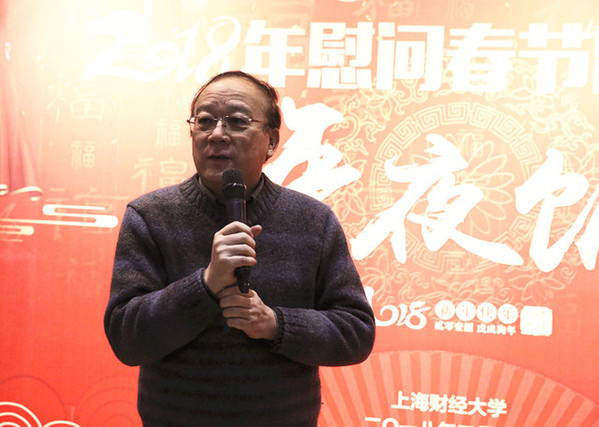 Chairperson of the University Council Cong Shuhai, on behalf of SUFE delivered a new year speech. He said that 2017 is a memorable year, discipline construction has made further progress; teachers, students and alumni at home and abroad participated in the centennial celebration with enthusiasm, we are proud of achievements that we have made in the past 100 years. In 2018 , SUFE enter a new one-hundred-year, we expect all the teachers and students to continue to work together and strive for the development goals of the new century. He wishes the students further steps in learning and greater progress in their careers !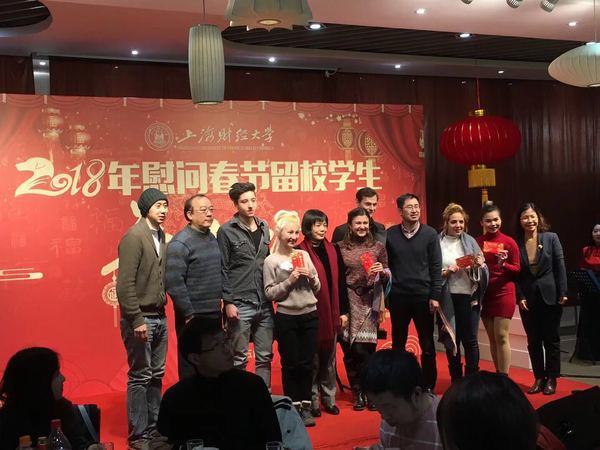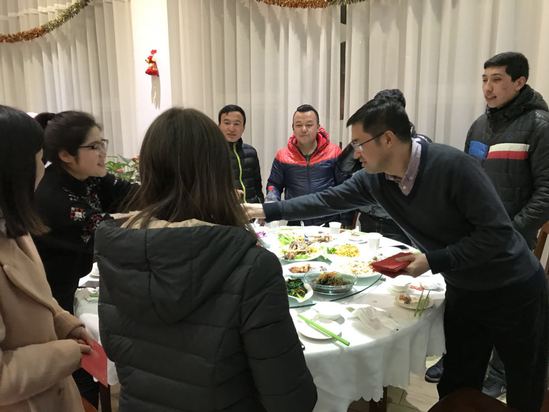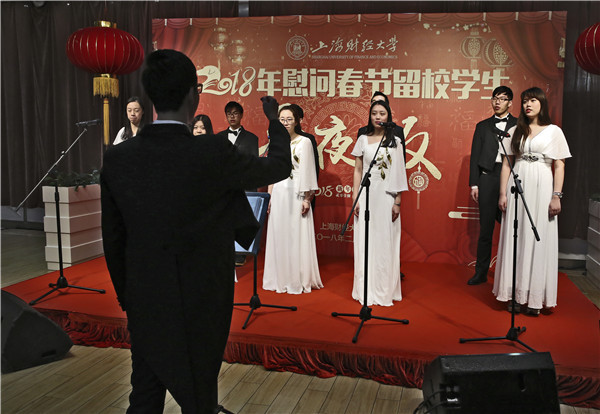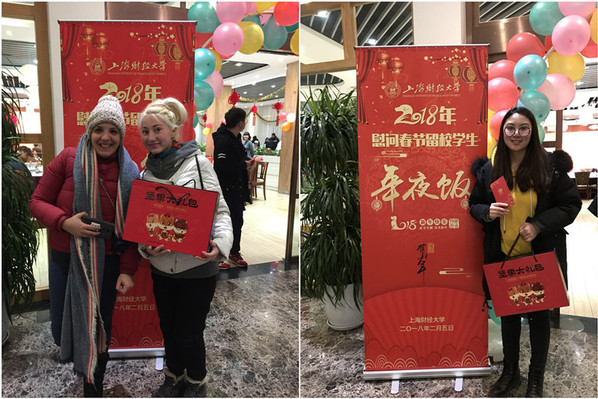 The teachers and students watched the delicately prepared performances and participated in the interesting game links. Students enjoyed the delicious dinner in a lively and peaceful atmosphere. Leaders came to each table to give new year's greetings to the students and distribute the lucky red envelopes. The dinner was permeated with a warm and harmonious festival atmosphere. In addition to the dinner, SUFE also prepared a gift pack for the students , containing snacks and film tickets. On New Year's Eve and the morning and afternoon of the first day of the new year, the canteen will provide free meals for students staying on campus, making them feel like home.