On October 11th, Go Ratings ranking list released had Mi Yuting, a junior student majoring in administration at SUFE School of Public Economics and Management ranked No. 1 in the world Go rankings.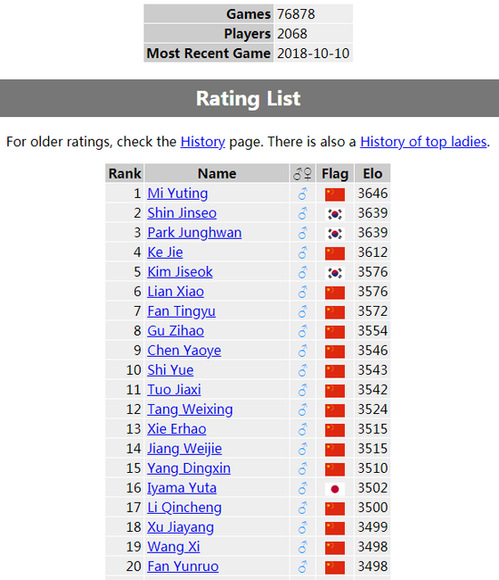 With six consecutive victories in the last round with Wei Jiaxi, Mi Yuting, the Elo(Elo mathematical rating sytem) of Mi Yuting reached 3646 points, surpassing South Korean chess player Park Junghwan and becoming the fourth top tier player in the world after Xie He, Shi Yue and Ke Jie.
At the age of 4, Mi Yuting began to learn Go. In his childhood when other children were still playing games, he was immersed in the black and white world of Go. Unlike many Chinese children who were forced by their parents to attend extra-curricular classes, Mi Yuting has a strong interest and emotion connection to Go since childhood. Because of his Go training, he seldom spent time in school. Go, which brought him honor and took up most of his energy and time for the past years, taught him a lot of life lessons, just like a teacher world.
When he was 12, he won the first National Youth Go Championship, and he won his first World Championship in 2013 and rose to ku-dan , and his father even quit his job to concentrate on taking care of him. In the face of the expectations of his parents and teachers, he gave a satisfactory showing. As for the title of a genius teen player, Mi Yuting modestly expressed that "It has something to do with talent, but mainly your own efforts, as well as the support from my family and teachers ".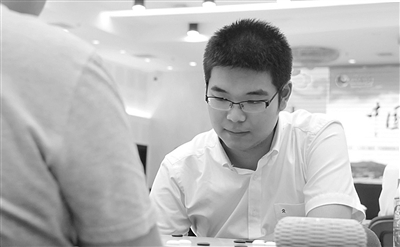 As a SUFE student, Mi Yuting said he enjoyes the learning atmosphere of SUFE, which broadened his horizon. His classmates and teachers helped him to juggle his classes before the games. He is also very grateful to the teachers and classmates who helped him with his study. Because of the training he is often not in school, and missed many courses, but the teachers and classmates tried to help him to keep up with other students.
As for the future, Mi Yuting plans to continue to play Go mainly, and keep up with his learning, "as long as the priority is decided, the two aspects will very well be balanced." Mi Yuting was very confident about his plan.
Go Ratings (Go player ranking) is based on go4go. net chess score data and db. u-go. net Go player data, generated by the WHR algorithm . It is updated daily of the Go world ranking statistics.