On the morning of 18th May, Vice-President SUN Shouguang met with Vice-Rector Vladmir Glazkov and delegates from Moscow State University of Railway Engineering (MIIT).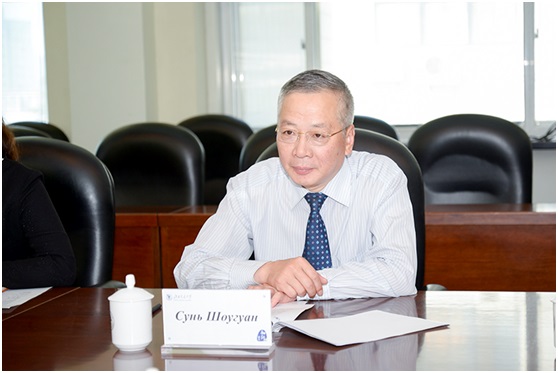 SUN first welcomed the delegates and briefly introduced BJTU's achievements in scientific research and cooperation with Russia. He said in the future, BJTU will provide special funding to support the experts of the two universities for research cooperation and serve the 'Belt and Road' Initiative.
Glazkov also expressed his opinions on in terms of future research cooperation between the two universities and the plan for the China-Russia Research Centre for High-speed Railway.
Original Article From: http://en.njtu.edu.cn/news_20161201183223846124/index.htm
Learn More and Apply: Beijing Jiaotong University